Latest Articles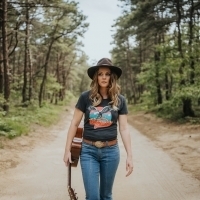 Monica Rizzio Finds the Bright Side On SUNSHINE IS FREE
by BWW News Desk - July 18, 2019
Wouldn't it be great if we could all take a look at the bright side more often? It's clear when speaking with Monica Rizzio that she certainly does. Her new album, Sunshine Is Free, is all about appreciating how the little things in life make it all worth it. A bonfire on a beach. A couple of days w...

John Prine Premieres Spotify Singles
by BWW News Desk - October 03, 2018
John Prine's Spotify Singles is premiering today—listen HERE. The session was produced by Dave Cobb at RCA Studio A and includes a new version of Prine's "I Have Met My Love Today" as well as a rendition of Stevie Wonder's "I Just Called To Say I Love You"—both featuring special guests The Secret Si...

John Prine Wins 'Artist of the Year' at 2018 Americana Awards
by BWW News Desk - September 13, 2018
John Prine won "Artist of the Year" at last night's Americana Music Honors & Awards. This is Prine's third time receiving the prestigious award following previous wins in 2017 and 2005. ...

John Prine To Release THE TREE OF FORGIVENESS First Album of New Songs in 13 Years This April
by TV News Desk - February 08, 2018
Legendary singer, songwriter and performer John Prine will release his highly anticipated new album, The Tree of Forgiveness, April 13 on his own independent label, Oh Boy Records (pre-order now). Produced by Grammy Award-winning Dave Cobb, the album is Prine's first featuring new material in over 1...