Latest Articles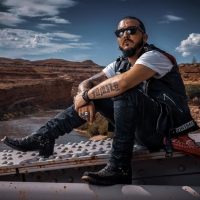 Crucifix Releases Confront His Demons & Makes Positive Changes In New Music Video For 'Mindfield'
by BWW News Desk - August 19, 2020
...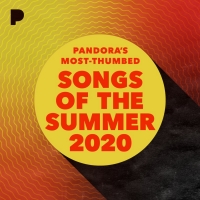 Pandora Reveals Songs of the Summer 2020
by TV News Desk - August 13, 2020
To celebrate hot temperatures and even hotter music, Pandora has gathered the Top 50 Most-Thumbed Songs released in Summer 2020 to mark the perfect end to the sunny season....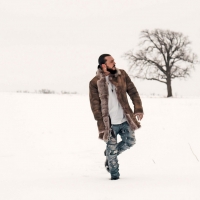 Crucifix Releases Video For 'Forsaken'
by BWW News Desk - March 26, 2020
Georgia based recording artist Crucifix has released his new music video for 'Forsaken.'...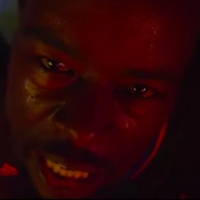 Roc C Announces New Album with First Single 'Run It'
by TV News Desk - March 12, 2020
'Run It' is the first single by Oxnard emcee Roc C's upcoming album titled 'OxTales.'  The track includes features by Jelly Roll and Shadethrower, and it's produced by Jelly Roll. 'Run It' is a song dedicated to everyone who has that hater in their life who never wants to see them succeed. 'This son...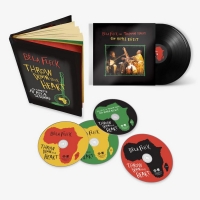 Béla Fleck and Toumani Diabaté Release New Song 'Kauonding Sissoko' Off Duo Album
by TV News Desk - February 21, 2020
World-renowned banjoist Béla Fleck and accomplished Malian kora master Toumani Diabaté debut a new song today (2/21), titled 'Kauonding Sissoko," off their upcoming new duo album The Ripple Effect. Available March 27th from Craft Recordings, The Ripple Effect will be available as a 180-gram 2-LP gat...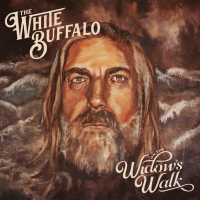 The White Buffalo to Release New Studio Album in April
by TV News Desk - February 21, 2020
On The Widow's Walk is the new studio album from The White Buffalo, the touring and recording persona of Jake Smith – US singer, songwriter, guitarist, teller of tales; the Emmy nominee whose voice – a timber-shakin' baritone of gravitas and gravel – seems fuelled by a greater truth....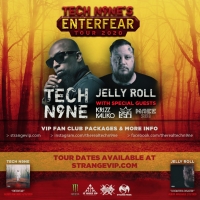 Tech N9ne Announces 2020 Tour and Drops 'Yeah No!' Music Video
by TV News Desk - December 20, 2019
Today, Tech N9ne announces the "ENTERFEAR Tour 2020" with Jelly Roll and drops a new music video, "Yeah No!" (feat. Mackenzie Nicole). "Yeah No!" was released in November on the ENTERFEAR - Level 1 EP; the five-track effort offered fans the first taste of Tech N9ne's next album, which is set for rel...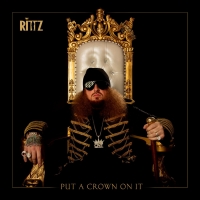 Rittz Drops New Album PUT A CROWN ON IT
by TV News Desk - December 02, 2019
Rittz drops the highly anticipated Put A Crown On It album via his own label, CNT. The 12-track effort includes features from Paul Wall, Jelly Roll, Yelawolf, Twista, Dizzy Wright, Big Hud, Too $hort, and Futuristic. The album title comes from Rittz's dedication to excellence--the phrase "put a crow...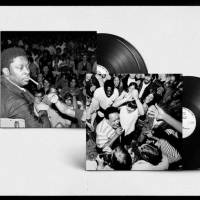 'Ann Arbor Blues Festival 1969' Will Feature Previous Unheard Live Recordings From Various Blues Legends
by TV News Desk - July 10, 2019
Third Man Records is excited to announce the release of ANN ARBOR BLUES FESTIVAL 1969, a 50th anniversary celebration collecting 24 previously unheard songs by such blues legends as Howlin' Wolf, Muddy Waters, B.B. King, James Cotton, Son House, Magic Sam, T-Bone Walker, Junior Wells, Big Mama Thorn...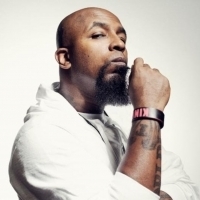 Strange Music Official YouTube Channel Crosses 1 Billion Views & 2 Million Subscribers
by BWW News Desk - July 08, 2019
Setting the pace for the culture from outside of the system yet again, independent powerhouse Strange Music celebrates another major milestone. The label's official YouTube Channel, YouTube.comStrangeMusicInc, crosses the 1-billion views mark, tallying 1.1 billion views and counting to date. Additio...

Tech N9ne Shares Suicide Prevention Message In EF U (Easier for You) Music Video
by BWW News Desk - May 16, 2019
Today, Tech N9ne continues his Kathartic visual series with a new music video: 'EF U' (Easier for You) feat. Krizz Kaliko and Jelly Roll. 'EF U' (Easier for You) addresses mental health and focuses on a message of suicide prevention. At the top of the song, Tech N9ne dedicates the track: 'This is de...

Additional Artists Announced For 2019 TD Vancouver International Jazz Festival
by BWW News Desk - April 08, 2019
Coastal Jazz & Blues Society announced today additional performances for the 34th annual TD Vancouver International Jazz Festival, taking place June 21 to July 1. The Festival lineup now includes headliner Herbie Hancock at the Queen Elizabeth Theatre on June 29 as well as genre-bending performances...

Tech N9ne Announces New Album N9NA
by BWW News Desk - March 21, 2019
Tech N9ne's new N9NA album is slated for an April 19, 2019 release. The 21-track effort is a direct response to comments the pioneering Kansas City rapper has gotten from his rabid supporters....