Latest Articles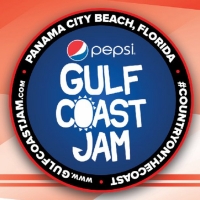 Pepsi Gulf Coast Jam Draws Record Crowds Over Four Days
by Michael Major - June 10, 2022
Over 10,600 fans visited Frank Brown Park in beautiful Panama City Beach Thursday night to see Brett Young, Jameson Rodgers, Niko Moon and Casi Joy. Friday night drew over 21,000 for Old Dominion, Gary Allan, Jordan Davis, Randy Rodgers Band, Tyler Rich, Ryan Griffin, Tigirlily, and Presley & Taylor...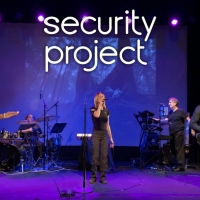 The Security Project Plays The Timeless Music of Peter Gabriel Re-Envisioned On 'Expect The Unexpected' Tour
by Michael Major - April 18, 2022
Rounding out the band from Shriekback and Sky Cries Mary is Michael Cozzi on guitar and co-founder of Gig Performer David Jameson on keyboards and Eigenharp. The addition of Happy Rhodes, with her 4-octave vocal range, fulfills the band's promise of re-envisioning the music of Peter Gabriel....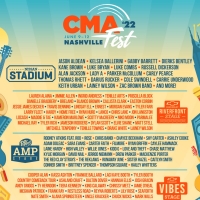 Country Music Association's CMA Fest Reveals Initial 2022 Lineup
by Michael Major - April 12, 2022
Taking the nightly Nissan Stadium stage this year are Country Music superstars Jason Aldean, Kelsea Ballerini, Gabby Barrett, Dierks Bentley, Kane Brown, Luke Bryan, Luke Combs, Russell Dickerson, Alan Jackson, Lady A, Parker McCollum, Carly Pearce, Thomas Rhett, Darius Rucker, Cole Swindell, Carrie...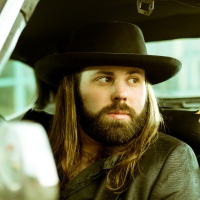 CJ Solar Sets 'All I Can Think About Lately' Album Release
by Michael Major - March 17, 2022
Award-winning artist CJ Solar  has set March 25 as the release date for "All I Can Think About Lately," the latest single from his upcoming The Future's Neon album. CJ wrote "All I Can Think about Lately" with Aaron Eshius and Joey Hyde, and fans can pre-save/add the new single npw. CJ released yric...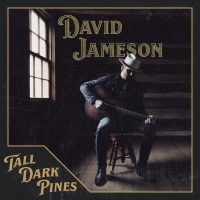 David Jameson Releases Country Noir Record 'Tall Dark Pines'
by Michael Major - January 27, 2022
David Jameson, a former corporate consultant turned songwriter, today self-released his country noir debut album Tall Dark Pines which touches on different aspects of inspiration found through the varied and impactful chapters of Jameson's life. Listen to the new new album now!...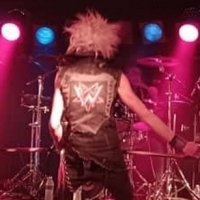 Wildstreet Announces New Guitar Player
by Michael Major - December 21, 2021
Wildstreet announced their new guitarist, Crispy Borell. Born and raised in New Jersey, Crispy Borell has always had music in his blood. Raised on Skid Row, Mötley Crüe and Bon Jovi, Crispy developed a love for 80's rock and metal at an early age....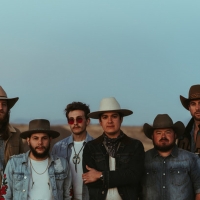 Flatland Cavalry's New Album 'Welcome to Countryland' Out Today
by TV News Desk - July 02, 2021
Flatland Cavalry is ready to make their mark on the country music landscape, exploring some of life's most universal themes with their own unique sense of storytelling and musicianship. ...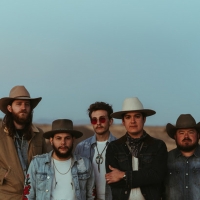 Flatland Cavalry's 'A Cowboy Knows How' Debuts Today
by TV News Desk - June 25, 2021
Ahead of the release, the band has shared four additional album tracks: "Life Without You" featuring Kaitlin Butts, "No Ace In The Hole," "Gettin' By" and "Some Things Never Change."...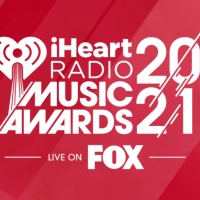 iHeartMedia and FOX Announce Nominees for the 2021 'iHeartRadio Music Awards'
by Sarah Jae Leiber - April 07, 2021
The show will feature award presentations in multiple categories, live performances from the biggest artists in music, surprise stage moments and will tell the stories of the winning artists' road to #1. ...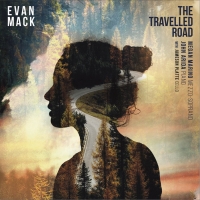 Ravello Records Announces Release Date for Evan Mack's THE TRAVELLED ROAD Album
by Chloe Rabinowitz - March 16, 2021
Ravello Records has announced The Travelled Road from operatic composer Evan Mack, to be released worldwide on March 26. The album is a bold and progressive work featuring new compositions that are thoroughly grounded in the modern era....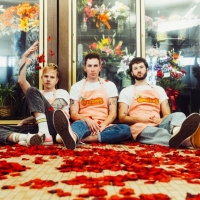 The Band Camino Return With New Single 'Roses'
by Sarah Jae Leiber - December 11, 2020
The Band CAMINO have unveiled their new single "Roses," which is available today on all streaming platforms via dblblk / Elektra Records. ...