| | |
| --- | --- |
| BIO: James Carter is a powerhouse musician and one of the most admired saxophonists of his generation, garnering plaudits for his role in helping to propel jazz full tilt into the future over the past twenty-five years. His music is fueled by deep respect and intimate knowledge of the jazz tradition. Born in Detroit, Michigan, in 1969, James Carter began playing saxophone at age 11, first recorded with a Detroit student ensemble in 1986 and, by 1991, had recorded with legendary trumpeter Lester Bowie on The Organizer and contributed to the 1991 collection The Tough Young Tenors. Mastering a family of reed instruments, from sopranino to contrabass saxophones to contrabass and bass clarinets, James Carter mesmerized the jazz world after arriving in New York City in 1988 to play under the auspices of Lester Bowie. His debut recording, JC On The Set, released in Japan when Carter was a mere 23 years old, heralded the arrival of a significant and powerful new musical force in jazz. Recorded at the same session as his debut, Carter's next release, Jurassic Classics (1994), found him entering the Top Jazz Albums chart for the first time. It was a feat to be echoed with four of Carter's subsequent releases: The Real Quiet Storm (1995), Conversin' With The Elders (1996), In Carterian Fashion (1998), and Chasin' The Gypsy (2000). Gardenias For Lady Day is the first James Carter collection since the simultaneous release, in June 2000, of Layin' In The Cut, an electric jazz/funk collective jam session, and Chasin' The Gypsy, an homage to Django Reinhardt. In a review of those two albums, Rolling Stone (August 3, 2000) asserted that "…saxophonist James Carter is as near as jazz gets nowadays to a Young Turk—not some ironically avant-post-rock experimentalist but a cocky scene stealer with…a knack for coming up with noticeable records." Carter recorded his trio in 2005 for the Half Note release, Out of Nowhere, and in 2006 recorded Gold Sounds (Brown Brothers Recordings) with pianist Cyrus Chestnut, bassist Reginald Veal and drummer Ali Jackson in a collaborative outing of covers of songs by the pop band Pavement. Present Tense, Carter's debut album on UMG's EMARCY label was released in 2008. Produced by esteemed jazz sage Michael Cuscuna, the ten-pack of animated tunes range from jazz standards given new rhythmic traction to three originals, including the sunny, Brazilian-tinted "Bossa J.C." Carter, who plays a trinity of saxophones (soprano, tenor and baritone), flute and bass clarinet is backed by a top drawer group, including the trumpeter Dwight Adams, pianist D.D. Jackson, bassist James Genus and drummer Victor Lewis, with guest appearances by guitarist Rodney Jones and percussionist Eli Fountain. In late 2009, James Carter headlined for Heaven on Earth where he led an all-star group of modern jazz musicians through a live session recorded at the Blue Note in New York, and released on Half Note Records. In addition to Carter on tenor, soprano and baritone saxophones, are John Medeski on Hammond B3 Organ, Adam Rogers on guitar, Christian McBride on bass and Joey Baron on drums. Together they carve out a groove that captures the buzz and vitality of jam-jazz at its most exhilarating. Carter's most recent recording will be released in Spring 2011, titled Caribbean Rhapsody features the Concerto for Saxophones written specifically for him by composer Roberto Sierra. The world premiere of the Concerto in October 2002 with the Detroit Symphony yielded rave reviews of this brilliant work. In this four movement concerto, Carter switches off between tenor and soprano saxophones with brilliant technical command. Described as electrifying, fresh, stimulating, and utterly unconventional, Caribbean Rhapsody provides a cross-over of classical and jazz elements showcasing Carter as a supreme soloist. James Carter is the winner multiple downbeat awards; and in 2004 received one of America's highest cultural awards: The Dr. Alaine Locke Award, given annually to individuals who have provided exemplary service and leadership in the promotion of African-American culture. Carter has performed, either live or in the studio, with the Lincoln Center Jazz Orchestra, the late Julius Hemphill, Ronald Shannon Jackson, the Charles Mingus Big Band, soprano Kathleen Battle, Aretha Franklin, David Murray, the Art Ensemble of Chicago, Ginger Baker, Sonny Rollins, Odean Pope, Dee Dee Bridgewater and many others. He appeared in the 1994 PBS telecast of "Live At Lincoln Center" and portrayed saxophonist Ben Webster in Robert Altman's 1996 film, "Kansas City." | |
Latest Articles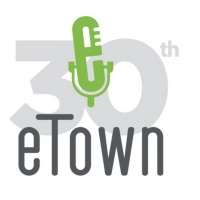 eTown Announces Initial Lineup For Virtual 30th b'Earthday Celebration
by TV News Desk - March 16, 2021
Former U.S. Senator and environmental advocate, Tim Wirth, will join for the conversation portion of the livestream....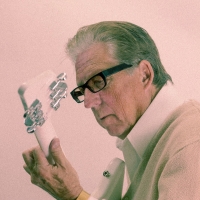 James Holvay Will Release EP 'Sweet Soul Song' on April 16
by TV News Desk - March 11, 2021
"Curtis Mayfield was the guy that I always idolized," says Holvay, who wrote his first song at the age of 12. "I always gravitated toward black music when I was a kid. My roots were always in black music."...
JAY-Z To Accept Gatekeeper of Truth Award At Harry Belafonte's 94th Birthday Celebration
by TV News Desk - February 23, 2021
The event will feature just-added performances & appearances from Tiffany Haddish, Usher, Lin-Manuel Miranda, Charlamagne Tha God, Kareem Abdul-Jabbar, Susan Sarandon & Pete Buttigieg....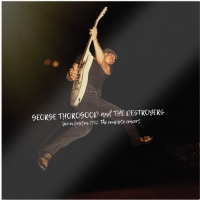 New Release Date Announced For George Thorogood And The Destroyers' Concert Album
by BWW News Desk - November 25, 2020
Due to production delays currently affecting the music industry, Craft Recordings announces the new comprehensive reissue of George Thorogood and The Destroyers' Live in Boston, 1982 will now be available worldwide on December 18th (as a four-LP set on 180-gram vinyl, a two-CD set, and across digita...