Latest Articles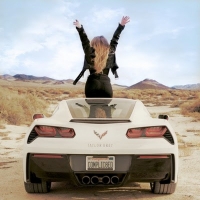 Taylor Grey Celebrates 2020 with New Single 'COMPLIC8ED'
by Sarah Jae Leiber - January 24, 2020
After a remarkable 2019, Taylor Grey doesn't plan to waste any time or slow down any momentum in the new year. The American Songstress brings in 2020 with the release of her brand new single 'COMPLIC8ED,' via Kobalt Music Group, on Friday, January 24th, 2020. Listen below....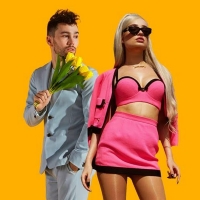 Hitmakers Max and Kim Petras Team Up for Rousing New Version of Smash Single 'Love Me Less'
by Sarah Jae Leiber - September 05, 2019
"Woo-ah!" Rising "Young Pop God" (GQ) MAX has teamed up with the critically-acclaimed pop star Kim Petras for a rousing new version of his smash hit single "Love Me Less", which has clocked over 100 million streams worldwide, been performed on Jimmy Kimmel Live!, The TODAY Show, and LIVE with Kelly ...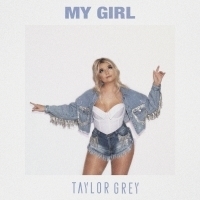 Taylor Grey Delivers Beautiful Cover of the Classic MY GIRL
by Tori Hartshorn - July 16, 2019
Last month, Taylor Grey surprised fans by releasing cover single 'Bubbly' and she's back again, this time with a cover of the iconic, 'My Girl.'...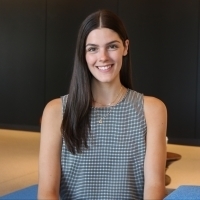 Sony/ATV Promotes Sam Reas to Director, A&R
by Kaitlin Milligan - July 09, 2019
SonyATV Music Publishing has promoted Sam Reas to Director, A&R, based in the company's New York office....

Taylor Grey Releases New Single 'Intentionally'
by Kaitlin Milligan - May 20, 2019
Taylor Grey is currently supporting The Vamps on selected dates on their 2019 'Four Corners' UK Tour. On the back of the success of the tour, Taylor is releasing a self-penned, brand new single, Intentionally via Kobalt Music Group. ...

gnash Releases Debut Album 'we'
by Kaitlin Milligan - January 11, 2019
Singer, songwriter and producer gnash, has released his debut album we today via all streaming and digital platforms.  Released via :): / Atlantic Records, we features 13 tracks total, 8 of which are new, including his latest hit single t-shirt, which to date has accumulated over 2.5 million streams...