| | |
| --- | --- |
| BIO: Howie Mandel has remained a constant force in show business for over 30 years. Howie is the host and executive producer of the Fox series MOBBED, an unscripted show that puts a hidden-camera spin on the "flash mob" concept. He is also the executive producer and host of NBC's Take It All, a gameshow based on the famous holiday game White Elephant. He serves as one of the judges on NBC's summer hit talent competition series "America's Got Talent" alongside Sharon Osborne and Howard Stern. Howie recently received an Emmy nomination for "Outstanding Reality/Competition Host" for "Deal or No Deal" and a Daytime Emmy nomination for "Outstanding Game Show Host" for the syndicated version of the show.Howie's versatile career has encompassed virtually all aspects of the entertainment spectrum, including television, film and stage. From his work on the Emmy-Award winning "St. Elsewhere," to the international animated children's series "Bobby's World," Howie has become a mainstay of the American comedy scene. In 2009, Howie added another title to his resume, author, when he released his frank, funny, no-holds-barred memoir Here's the Deal: Don't Touch Me. The memoir that revealed his ongoing struggle with OCD and ADHD–and how it has shaped his life and career made the New York Times Bestseller list on its first week and remained on the list for several consecutive weeks.Howie started his career on a dare during a trip to Los Angeles in 1979. He was at the legendary Comedy Store on amateur night and Howie was coaxed by his friends to get up and try his luck. As fate would have it, there was a producer in the crowd who immediately hired him to appear on the comedy game-show "Make Me Laugh". His appearance on the show led to talk show appearances, a stint as Diana Ross' opening act and eventually to the television series, "St. Elsewhere," where Howie spent six seasons as "Dr. Wayne Fiscus" on the award-winning NBC drama. Howie's Emmy Award-nominated animated children series, "Bobby's World", ran eight seasons on FOX and now appears in syndication six days a week in 65 countries. As the series' creator and executive producer, Howie was closely involved in its writing, as well as providing the voice of Bobby, Bobby's dad and other characters. Howie attributes the show's success to drawing the story lines from real life.Howie has done countless comedy specials both on cable and network television. He has also hosted his own syndicated talk show, "The Howie Mandel Show," and continues to be a mainstay on the talk-show circuit. He frequently appears on "The Tonight Show" with Jay Leno performing his signature hidden-camera bits. Howie also continues to perform as many as 200 concerts a year throughout the US and Canada. Howie lives in Los Angeles with his wife, Terry, and their three children.` | |
Latest Articles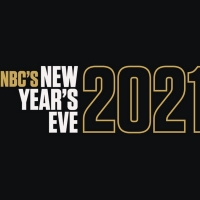 Carson Daly Hosts NBC'S NEW YEAR'S EVE 2021 Alongside Amber Ruffin, Stephen 'Twitch' Boss, & More
by Sarah Jae Leiber - December 14, 2020
NBC kicks off the new year with a star-studded lineup of musical guests for an evening of holiday fun with "NBC's New Year's Eve 2021." ...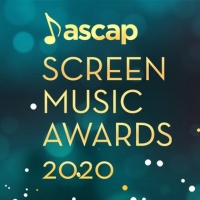 ASCAP 2020 Screen Music Awards Receive Standing Ovation During Three-Day Virtual Celebration
by A.A. Cristi - June 25, 2020
This year, the ASCAP Screen Music Awards took to the screen itself to honor 2020's winning music creators....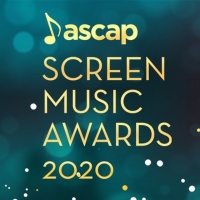 2020 ASCAP Screen Music Awards Winners Revealed
by Kaitlin Milligan - June 23, 2020
ASCAP raises the curtain on its second virtual celebration of annual award winners today through June 25, recognizing its top film, television and video game composers as recipients of 2020 ASCAP Screen Music Awards....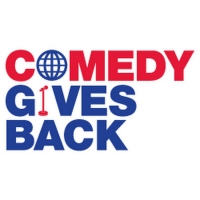 Celebrities Record 'Christmas Magic' Benefiting COMEDY GIVES BACK
by Sarah Jae Leiber - December 17, 2019
"Let's join hands and stand in a circle" isn't just the chorus of this year's holiday song from writers Avery Pearson & Jordan Baum, benefittng the non-profit Comedy Gives Back, but the foundation for a new initiative being activated by the organization. Comedy Gives Back: Taking Care of Our Own ben...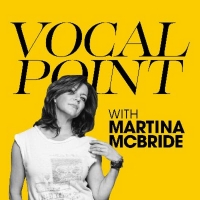 Martina McBride Launches New Podcast 'Vocal Point with Martina McBride'
by Kaitlin Milligan - September 19, 2019
Launched as part of Luminary's fall podcast line-up and produced by Believe Entertainment Group, "Vocal Point with Martina McBride" is set for premiere on Friday, September 27th. The country music powerhouse and lifestyle influencer is sitting down with A- List friends from across all genres includi...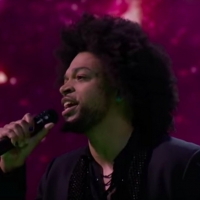 VIDEO: MacKenzie Sings Cover Of 'Life On Mars' By David Bowie on AMERICA'S GOT TALENT
by Stage Tube - August 28, 2019
During last night's episode of America's Got Talent, singer MacKenzie took the stage to perform a cover of 'Life On Mars' By David Bowie....