Latest Articles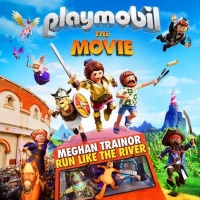 VIDEO: Meghan Trainor Releases 'Run Like The River' for PLAYMOBIL: THE MOVIE
by Stage Tube - July 29, 2019
-Sony Music releases MEGHAN TRAINOR's 'Run Like the River,' a new track written by the pop songstress for the forthcoming PLAYMOBIL: THE MOVIE (ORIGINAL MOTION PICTURE SOUNDTRACK).  ... (
more...
)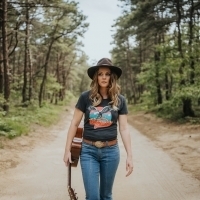 Monica Rizzio Finds the Bright Side On SUNSHINE IS FREE
by BWW News Desk - July 18, 2019
Wouldn't it be great if we could all take a look at the bright side more often? It's clear when speaking with Monica Rizzio that she certainly does. Her new album, Sunshine Is Free, is all about appreciating how the little things in life make it all worth it. A bonfire on a beach. A couple of days w... (
more...
)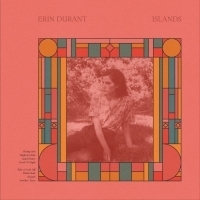 Erin Durant's Sophomore Album ISLANDS Out On Keeled Scales
by BWW News Desk - June 28, 2019
Erin Durant's Islands is out on Keeled Scales today, garnering a stamp of approval from Ann Powers and Robin Hilton at NPR Music, notable and essential release designation from Stereogum and Bandcamp, respectively, a deep dive in a rising feature over at The Line of Best Fit and beautiful reviews at... (
more...
)

Ultra Beach Announces 2019 Headliners
by TV News Desk - May 13, 2019
Returning to the breathtaking Croatian Island of Hvar for its seventh edition, ULTRA Beach Hvar has announced the melody-making artists that are set to bring the good vibes all day and night to the Amfora Hvar Grand Beach Resort on July 16 2019.... (
more...
)

ULTRA Europe Releases 2018 Aftermovie
by TV News Desk - December 06, 2018
Europe's Premier Destination Music Festival, ULTRA Europe, has released its stunning 4K Aftermovie, shot by legendary filmmaker Charly Friedrichs and his Final Kid team.  The ten-minute extravaganza illustrates the weeklong Destination ULTRA experience in all its glory, which drew an astounding 150,... (
more...
)

ULTRA Europe 2019 Tickets On Sale Now
by BWW News Desk - October 09, 2018
ULTRA Europe, Europe's Premier Destination Festival, will return July 12-14 next year, with fans attending from across the globe over the course of the weeklong Destination ULTRA experience. Tickets for the event are on sale now via ultraeurope.com with registered ticket buyers able to purchase Gene... (
more...
)

Trumpeter Cuong Vu Rekindles Chemistry With Bill Frisell on Second RareNoise Release, 9/28
by BWW News Desk - September 18, 2018
As a follow-up to 2017's acclaimed Ballet: The Music of Michael Gibbs, Seattle-based trumpeter Cuong Vu joins forces once again with guitar great Bill Frisell, bassist Luke Bergman and drummer Ted Poor on the boundary-pushing quartet outing for RareNoiseRecords, Change in the Air. With all the membe... (
more...
)

Cuong Vu's Change in the Air feat. Bill Frisell Out in Late September on RareNoise
by BWW News Desk - August 30, 2018
RareNoiseRecords was founded in 2008 by two Italians, entrepreneur Giacomo Bruzzo and music producer Eraldo Bernocchi. Located in London, the label's mission is to detect and amplify contemporary trends in progressive music, by highlighting their relation to the history of the art-form, while choosi... (
more...
)

Ultra Europe Celebrates Sixth Annual Edition
by TV News Desk - July 16, 2018
Destination ULTRA once again made its indelible mark on the Croatian coastline this past week, with over 150,000 attendees from 142 countries enjoying the main festival in Split. ULTRA Europe, the flagship event, was streamed via UMF TV worldwide, with millions of viewers tuning in to watch a dizzyi... (
more...
)

Judi Silvano's "Lessons Learned" Released Today!
by BWW News Desk - July 13, 2018
TODAY, Friday, July 13th. Produced by Grammy Award-winning saxophonist and composer Joe Lovano, Lessons Learned features the members of Silvano's Zephyr Band with an unusual lineup for a jazz singer: two electric guitars. ... (
more...
)

Austin Rocker PR Newman Announces the International Release of TURN OUT on Devil Duck Records July 20th
by BWW News Desk - July 11, 2018
How singular that PR Newman doesn't stand for the name of the artist, nor for "Public Relations", but for "Punk-rock Randy Newman". The nickname, earned a couple of years ago during his 4 years co-fronting for the band the Berkshire Hounds, is a testimony of Spencer Garland's influences. If the punk... (
more...
)