Latest Articles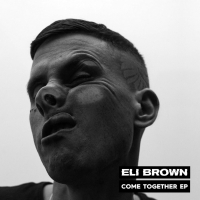 Eli Brown Releases COME TOGETHER EP
by TV News Desk - September 13, 2019
Eli Brown continues to establish himself as one of the UK's most prolific producers and it's easy to see why. With releases like his hit collaboration with Solardo 'XTC' currently hitting the dizzy heights of daytime Radio 1, and anthems like 'Brazil' (Repopulate Mars), 'Inside My Head' (Black Book)... (
more...
)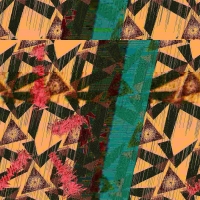 Dan Friel Announces New Album, Out Sept. 13
by TV News Desk - August 16, 2019
Dan Friel is a master of abrasive pop melody. Whether through his child-sized keyboard, and drum machine on his own, or through his incendiary guitar playing in cosmic noise-pop trio Upper Wilds, Friel's hooks bubble and froth from beneath a sea of crunching, squelching distortion and feedback. On n... (
more...
)

Black Caviar Announce 23-Date GOT THE BAG North America Tou
by BWW News Desk - March 07, 2019
NYC electronic duo Black Caviar have announced a massive USA tour in the Spring 2019, kicking things off at Boston's The Grand venue on March 7th. The pair, made up of Troy Hinson and Jared Piccone, have amassed a popular global reputation for their fresh production style and stellar DJ shows, previ... (
more...
)

THE CRYSTAL METHOD Announce 'The Trip Home Tour' 2018 In Support Of Upcoming Album
by TV News Desk - July 17, 2018
For more than two decades, THE CRYSTAL METHOD has remained at the forefront of the worldwide electronic music industry as pioneers of the big beat genre, innovators of the '90s electronica movement and current-day global ambassadors of the American electronic sound. Originally formed as a duo, along... (
more...
)

VOLAC Releases 'Russian Style' EP Today
by BWW News Desk - January 26, 2018
Russian duo VOLAC shares their newest release, the RUSSIAN STYLE EP on NIGHT BASS, today January 26. The EP kicks off on the title track where VOLAC brings their super heavy bass and tech house sound.... (
more...
)

VOLAC's Latest Release 'Walk Around' on Bunny Tiger Selection Vol. 9
by BWW News Desk - December 11, 2017
Russian electronic duo VOLAC shares their latest deep house track 'Walk Around' on Bunny Tiger Selection Volume 9, today December 11. VOLAC's signature deep house, bass house and g-house sound compliments the German label's compilation, which features tracks from fellow house artists Sharam Jey, Fr... (
more...
)

Russian Duo VOLAC 'No Love' Remixes Out Now on Hits Hard
by BWW News Desk - November 28, 2017
Russian duo VOLACdropped their newest release, the 'NO LOVE' REMIXES EP on HITS HARD, this past Friday, November 24. It features remixes from up-and-comers in the electronic dance scene-Taiki Nulight, Jay Robinson, Dillon Nathaniel and KOVA.Each remix takes from VOLAC's signature deep house, bass ho... (
more...
)

Christina LaRocca Kicks Off CHILD OF THE SUN Tour Today
by BWW News Desk - September 21, 2017
Native Brooklynite Christina LaRocca announces the Child of thr Sun tour dates, which kick off today.... (
more...
)
EX's 'Bloom' Out Now on Spinnin' Deep; Tour Dates Announced
by BWW News Desk - July 17, 2017
Continuing his growing relationship with Spinnin' Deep, EDX turns into the latter half of 2017 with brand new single 'Bloom', out now to stream and download worldwide. After the old-school vibe of 25-year-anniversary marker 'Voyage', 'Bloom' sees the Swiss super producer return to a darker, more con... (
more...
)
Nora En Pure Announces 2016 North American Tour
by BWW News Desk - December 21, 2015
Having captivated audiences the world over with her majestic melodies, hypnotizing Deep House beats and a relentless tour schedule, Swiss dance music sensation Nora En Pure shows no signs of slowing down... (
more...
)
Australia's Nina Las Vegas Continues USA Tour & Releases New EP
by BWW News Desk - July 17, 2015
Nina Las Vegas is a groundbreaking Sydney DJ responsible for triple j radio's long-running 'House Party', the current host of 'Mix Up Exclusives' and her own ecstatic, innovative 'NLV Presents' tours. Her keen ear has kept her at the forefront of the Australian dance music scene helping to foster an... (
more...
)