| | |
| --- | --- |
| BIO: More than 35 years ago, George Jones recorded "Who's Gonna Fill Their Shoes," a song that wondered aloud whether newcomers would come along that could possibly walk in the footsteps of the progenitors and giants of country music. All this time later, it's not a question we've had to seriously consider: Jones himself is still around to step into those shoes of sublimity. They just happen to be exactly his size. A jury of his peers has found him guilty… of unparalleled vocal superiority. Consider some of these endorsements from fellow music legends: Frank Sinatra famously (and coyly) referred to Jones as "the second greatest singer in America." Garth Brooks summed up the consensus view when he called him "the greatest voice ever to sing country music." Waylon Jennings expressed a common jealousy when he said, "If we all could sound the way we wanted, we'd all sound like George Jones." Keith Richards of the Rolling Stones put things in more honorific terms: "George Jones is a national treasure and should be treated accordingly." Don't worry, Keith: America hasn't fallen down on the job when it comes to that kind of lionization. Jones has received the four highest honors that can be granted to anyone in his line of work, starting with his induction into the Country Music Hall of Fame in 1992. Ten years later, the president bestowed the National Medal of Arts upon him. In yet another executive-branch moment, Jones was saluted by the Kennedy Center Honors in 2008. This year, Jones got another top honor to round out music's most enviable trophy shelf, as the Grammys presented him with their Lifetime Achievement Award. Short of being carved into Mount Rushmore, there aren't many all-time plaudits left for him to earn. You don't rack up that kind of adoration by playing possum – unless, of course, you're the Possum, to name one of Jones' affectionately bestowed nicknames. (You don't get it by being a "no-show," either, though Jones had a few notorious years where he earned that particular term of endearment.) No, you merit it through the kind of work ethic that can be measured partially in numbers. With a run of songs extending from the mid-1950s into the 21st century, Jones has had a whopping 143 Top 40 country hits – a chart run that renders any "best-of" set that's not a bulky boxed set woefully incomplete. But Jones has always been more about soul than stats. And that's the kind of quality that can best be explained by the stars who continue to take a lesson from his classic recordings. "George's voice is equal parts pain and home," young country singer Eric Church told the Washington Post. Jamey Johnson put it this way: "His voice is the voice of your own spirit. If your spirit could jump out and have its own voice and sing a country song to you, it'd sound like George Jones. He feels everything for you." Said Emmylou Harris: "He has a remarkable voice that flows out of him effortlessly and quietly, but with an edge that comes from the stormy part of the heart." He's been compared to Sinatra as a saloon-singer stylist. Interestingly, though, many fellow singers keep referring to blues and R&B as the nearest antecedents for Jones' inimitable phrasing. Noted Kid Rock, "It's a country voice, but he has such a great blues range, the way he bends all those notes." As Vince Gill put it for the Post, "People are drawn to the soulfulness of the way George sings, [even though] it doesn't equate that twangy beer-drinkin' and cheatin' songs would be thought of as 'soulful'… You can't define the ache that's in George's voice. It's just something inherently him." No singer has ever made (or helped) more people cry. That's a legacy he's hardly shied away from. "Jones told me once that he'd rather sing a sad song than eat," Tennessean music columnist Peter Cooper noted. But Jones wasn't always known as the King of Broken Hearts (to mention a Jim Lauderdale song that was written as a tribute to Jones and became a salutary hit in the hands of George Strait). At first, Jones was known as a good-time guy and honky-tonk man. He even recorded some rockabilly early in his career. He was a co-writer on his first chart hit, 1955's "Why Baby Why," which buried the lyrical heartbreak in a fast-paced rave-up of a tune. (No wonder that breakout song was subsequently covered by everyone from Webb Pierce and Charlie Pride to –just in the past few years — Patty Loveless, Buddy Miller, and the Secret Sisters.) His first No. 1 hit, 1959's "White Lightning," was a blur of hilarious tics and hiccups that established him as a vocal marvel but hardly hinted at the master balladeer to come. But after Jones paired up with producer Billy Sherrill in the 1970s and '80s, their work together exemplified the lusciously string-drenched style known as country-politan, and it became clear that his records were better for drowning sorrows than any drink a bartender could ever proffer. One outright weeper, 1980's "He Stopped Loving Her Today," became widely regarded as the greatest country single of all time, to go along with the best-in-class kudos racked up by its singer. Born in 1931, George was reared in Beaumont, Texas on the twin weekly rituals of hymn-singing and Grand Ole Opry radio broadcasts, where he took his first musical cues from heroes like Bill Monroe and Roy Acuff. ("I would give anything if I could sing like George Jones," Acuff, the teacher, later said about the student.) His early life was a school of hard knocks not uncommon to east Texas. He ran away at 14, and was soon on the honky-tonk circuit backing seemingly more promising crooners. Marriage at 20 was followed by divorce at 21 and a stint in the Marines. Then, in 1954, he signed with Starday Records and began recording with Lefty Frizzell's backup band. After the first run of up-tempo hits, he really came into his own with haunting ballads like "The Window Up Above" that seemed to exist in a romantic past, haunted present, and deliriously uncertain future all at once. In the '60s, Jones recorded hundreds of songs for the Mercury, Musicor, and United Artists labels, including the No. 1 classics "Tender Years," "She Thinks I Still Care," and "Walk Through This World With Me," as well as more ephemeral fare like "Love Bug." He also found out just how much fans loved him not just as a soloist but recurring duet partner – for the time being, Melba Montgomery, his foil on "We Must Have Been Out of Our Minds" and other '60s singles. Of course, the partner he's most associated with is Tammy Wynette, who had a major impact on the direction of his solo career as well. After Jones' second marriage ended in divorce, he met Tammy and moved to Nashville, where they wed in 1969. In 1971, he moved over to her label, Epic, and began working with her producer, Sherrill. The years that followed were some of the most personally unhappy but commercially successful of Jones' career, as he racked up hit after iconic hit, including "A Good Year for the Roses" (later covered by one of Jones' most enthusiastic rock protégés, Elvis Costello), "The Grand Tour," "I Always Get Lucky With You," and "If Drinkin' Don't Kill Me (Her Memory Will)." Even though Jones and Wynette split up in 1974, they continued recording together through 1980, making history as the first divorced couple ever to have No. 1 duets as "Golden Ring" and "Near You" hit the top of the charts. Jones' substance abuse during those years made buying a ticket for one of his shows legendarily like buying a lottery ticket, even if the odds slightly favored his making it to the show. "I never had anything as a kid and all of a sudden I had everything thrown at my feet. It can ruin you quickly," Jones recounted in his 1996 autobiography, "I Lived to Tell It All." But after he married the former Nancy Sepulvedo in 1983, his personal life began an upward spiral and he shed his "No Show Jones" reputation for one that might as well have gotten him nicknamed Old Reliable. A series of critically acclaimed albums for the MCA label followed. There were relapses in his sobriety, but following an automobile accident in the late '90s, Jones sobered up for good. With the professional as well as personal support of his wife, Jones reemerged with a Garth Brooks duet and a series of hits and rarities retrospectives on his own label, Bandit Records. Fifty-six years after being named the Most Promising New Country Vocalist of 1956, Jones still lives out that promise with a regular touring routine. Audiences still flock to hear the voice that is country's most indescribable as well as, by acclamation, its finest. And the fact that Jones is the single greatest living link to country's golden age is not lost on a generation of younger singers who not only revere him but continually name-check him in their own hits. Even a partial list of songs that mention Jones by name is exhausting and could fill an entire compilation album. That Jones-revering roundup would include Alan Jackson's "Don't Rock the Jukebox," the Jackson/Strait duet "Murder on Music Row," the Dixie Chicks' "Long Time Gone," Shooter Jennings' "4th of July," Aaron Lewis' "Country Boy," Gretchen Wilson's "California Girls," Eric Lee Beddingfield's "The Gospel According to Jones," Jamey Johnson's "Between Jennings and Jones" and "Keepin' Up With the Jonesin'," Brantley Gilbert's "Rock This Town," and most recently Jason Aldean's smash "Dirt Road Anthem." What about that voice is so captivating even to fans and performers who are several decades Jones' junior? Legendary folk-rocker James Taylor could only liken those pipes to another great country instrument, when he spoke about Jones in an issue of Rolling Stone devoted to the greatest singers of all time. "George Jones doesn't sound like he was influenced by any other singer," said Taylor (who wrote his late '70s hit "Bartender" in the style of Jones and later re-recorded it with him). "He sounds like a steel guitar. It's the way he blends notes, the way he comes up to them and comes off them, the way he crescendos and decrescendos. The dynamic of it is very tight and really controlled — it's like carving with the voice." Now that's picked up his latest career-encompassing trophy, the Grammy Lifetime Achievement Award, Jones is having to carve out a little more shelf space in his Franklin, Tennessee home. It's one more honor to tell about if he ever writes a sequel to "I Lived to Tell It All." | |
Latest Articles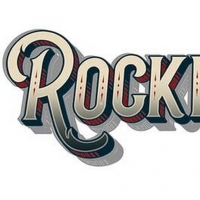 Rocklahoma Daily Band Lineups Announced
by Sarah Jae Leiber - July 26, 2021
Previously taking place over Memorial Day Weekend, Rocklahoma will celebrate America's biggest Labor Day Weekend Party in 2021....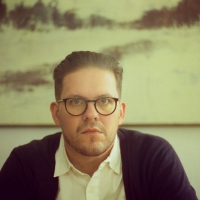 Jordan Lehning Gets Trapped In An Eternal Party House In Trippy 'Drunk Dreaming' Music Video
by Sarah Jae Leiber - July 08, 2021
Jordan Lehning is the son of legendary country music producer Kyle Lehning (Randy Travis, George Jones, Waylon Jennings), and a celebrated producer and composer in his own right....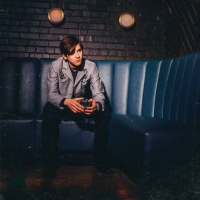 William Beckmann Releases New Music Video For His Slow-Burn Single 'Bourbon Whiskey'
by Sarah Jae Leiber - July 01, 2021
William Beckmann sings in a timeless baritone, delivering a blend of vintage country, Americana, and Latin music with a captivating, slow-burning intensity....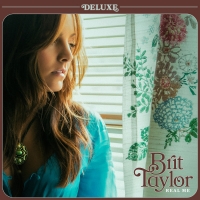 Brit Taylor's REAL ME DELXUE Available July 9
by TV News Desk - June 24, 2021
Taylor follows with her Deluxe album featuring two classic covers and an original song destined to be classic....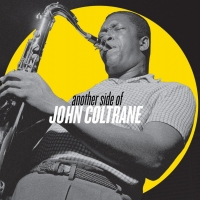 Craft Recordings Set to Release 'Another Side of John Coltrane' Aug. 20
by TV News Desk - June 09, 2021
This particular version, which appeared on Relaxin' with the Miles Davis Quintet, was recorded in October 1956 at Rudy Van Gelder's studio in Hackensack, NJ, and features Davis on trumpet, Coltrane on tenor sax, Red Garland on piano, Paul Chambers on bass, and Philly Joe Jones on drums....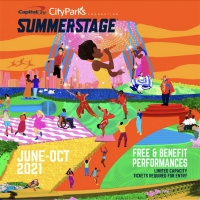 Capital One City Parks Foundation SummerStage Announces 2021 Season Lineup
by Sarah Jae Leiber - June 03, 2021
The New York-based orchestra is made up of 15 of the finest soloists, ensemble players, and arrangers in jazz music today. Free tickets are required for entry; ticket reservations will be open for request on Monday, June 7 at 12:00PM ET....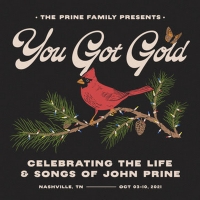 The Prine Family Presents 'You Got Gold: Celebrating the Life & Songs of John Prine'
by Sarah Jae Leiber - May 25, 2021
The weeklong celebration will include tribute concerts at The Ryman Auditorium (October 6 & 7), CMA Theater at The Country Music Hall of Fame and Museum (October 8) and the Basement East (October 9) and will culminate on October 10—what would have been John's 75th birthday. ...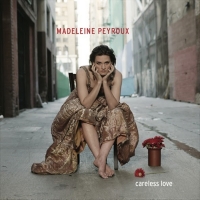 Madeleine Peyroux Announces Deluxe Reissue of 'Careless Love'
by Sarah Jae Leiber - May 18, 2021
In addition to the widely available standard 3-LP edition, a limited pressing on translucent vinyl with black and gold marble will be available exclusively via the official Madeleine Peyroux or Craft Recordings webstores (1,000 available worldwide)....