Latest Articles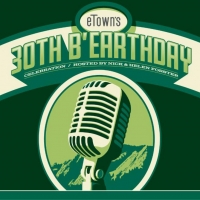 eTown Expands Lineup For Virtual 30th b'Earthday Celebration
by TV News Desk - April 08, 2021
Today, eTown announced the addition of Black Pumas, Nathaniel Rateliff, and Sarah Jarosz, to an already stacked lineup of performers for its 30th b'Earthday Celebration on April 22nd—Earth Day 2021....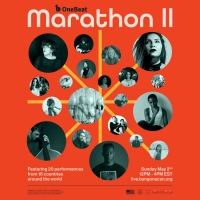 Bang on a Can Announces OneBeat Marathon #2 Live Online
by BWW News Desk - April 07, 2021
Bang on a Can will present the second OneBeat Marathon – Live Online – on Sunday, May 2, 2021 from 12PM - 4PM EDT, curated by Found Sound Nation, its social practice and global collaboration wing. Over four hours the OneBeat Marathon will share the power of music and tap into the most urgent and ess...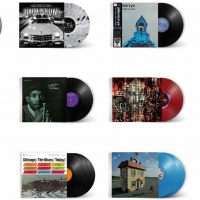 Craft Recordings Announces 12 Exclusive Vinyl Releases for Record Store Day 2021
by TV News Desk - April 07, 2021
Titles include the first vinyl reissue of John Martyn's 1998 collection of blues covers, The Church With One Bell, as well as a deluxe edition of the highly influential 1966 blues trilogy Chicago/The Blues/Today! ...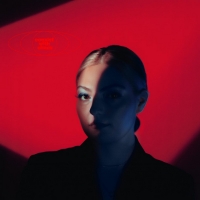 YaSi Shares New EP 'Coexist With Chaos'
by TV News Desk - April 02, 2021
Prior to today's release, fans could listen to "World Is Burning" and "Guilty," both of which made appearances on playlists curated by sites like NPR, MTV, Atwood Magazine, and many others. ...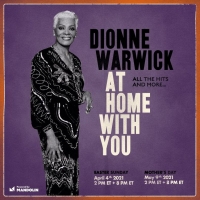 Dionne Warwick to Perform First-Ever Livestream Shows
by TV News Desk - April 01, 2021
For almost 60 years since she declared in song, "Don't Make Me Over" - her first Top 40 smash – legendary Grammy award winner and Recording Academy hall of fame inductee Dionne Warwick has enjoyed numerous hits that are now pop classics. ...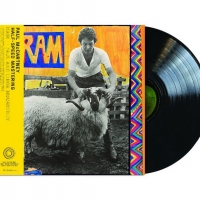 Paul & Linda McCartney 'RAM' 50th Anniversary Limited Edition Vinyl Set for Release May 14
by TV News Desk - March 31, 2021
The only album to be credited to both Paul and Linda McCartney, RAM was created mostly at Paul and Linda's farm in Scotland (following initial, more traditional studio sessions in New York)....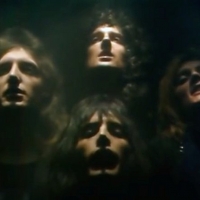 Queen's 'Bohemian Rhapsody' Reached Rare RIAA Diamond Status
by TV News Desk - March 25, 2021
The iconic song has been officially certified Diamond by the Recording Industry Association of America (RIAA), representing 10 million or more in sales and stream equivalents in the United States....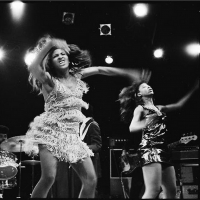 Queen of Rock Tina Turner Takes Center Stage in Morrison Hotel Gallery's 'One Woman Show'
by TV News Desk - March 25, 2021
Turner's story — lived in the glitz and glamor of the spotlight and highlighted in a new HBO documentary entitled Tina — involves blazing trails, overcoming immense struggle, and achieving stellar success....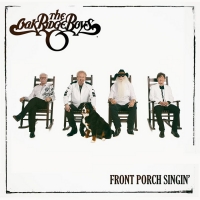 The Oak Ridge Boys Announce New Album Front 'Porch Singin''
by TV News Desk - March 25, 2021
'I always love working with The Oaks and with this album, they've really captured the warmest feelings of home and family," shares Dave Cobb. ...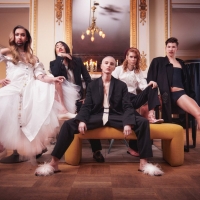 FELIN Shares Gender Bending Video 'Dear Boys'
by TV News Desk - March 22, 2021
Elin Blom, also known as FELIN, says, "the song addresses feminism and gender roles. Women's rights and equality have always been important to me. My songs, even from when I was 8 or 9 years old were about that." ...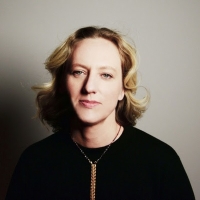 Ana Egge Launches Sea Shanty 'The Ship'
by TV News Desk - March 22, 2021
To Egge and Flannery, the ship is the Earth and the captain represents greed and waste. The song speaks to the need of the sailors (and, in 2021, working people of all types) to do the right thing, not only for themselves and each other but also for the future of their children. ...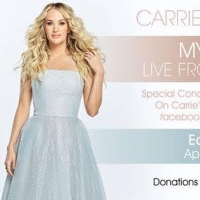 Carrie Underwood's 'My Savior: Live From the Ryman' Streams Globally on Easter
by TV News Desk - March 22, 2021
Underwood will be performing the gospel hymns she grew up singing for this special concert event, which will stream live globally on her official Facebook page at 11:00 AM Central Time on Easter Sunday April 4th, with donations benefiting Save the Children. ...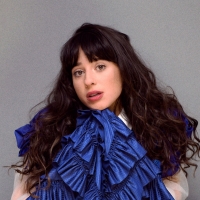 FOXES Shares New Track & Video 'Kathleen'
by BWW News Desk - March 19, 2021
Today, Foxes has shared details of her forthcoming new EP, Friends In The Corner, set for release April 1 via [PIAS] Recordings, alongside the release of her new single 'Kathleen', produced by Courage (Stormzy, MNEK, Ray BLK) and Charlie Hugall (Halsey, Florence and the Machine) and its accompanying...