BIO:

Malian singer Fatoumata Diawara (aka Fatou) was born in the Ivory Coast in 1982 then raised in Mali. As a child she became a member of her father's dance troupe and was a popular performer of the wildly flailing didadi dance from Wassoulou, her ancestral home in western Mali. She was an energetic and headstrong girl and at the age of twelve her refusal to go to school finally prompted her parents to send her to live and be disciplined by an aunt in Bamako. She was not to see her parents again for over a decade. Her aunt was an actress, and a few years after arriving, Fatou found herself on a film set looking after her aunt's infant child. The film's director was captivated by Fatou's adolescent beauty and she was given a one line part in the final scene of the film 'Taafe Fangan' ('The Power of Women'). This led to her being given a lead role by the celebrated director Cheick Omar Sissoko in his 1999 film 'La Genèse' (Genesis). At the age of eighteen Fatou travelled to Paris to perform the classical Greek role of Antigone on stage. After touring with the production she returned to Mali where she was given the lead in Dani Kouyaté's popular 2001 film 'Sia, The Dream of the Python'. The film tells the story of a West African legend called Sia, a young girl who defies tradition. To many in Mali, Guinea, Senegal and Burkina Faso, Fatou is Sia thanks to the film's enormous success throughout the region. Offers for further acting roles poured in but Fatou's family wanted her to settle down and marry and forced her to announce, live on Malian television, that she was abandoning her career as an actress. In 2002 Jean-Louis Courcoult, the director of the renowned French theatre company, Royale de Luxe, travelled to Bamako to offer Fatou a part in his new production. An unmarried woman is considered a minor in Malian society so her family's permission was required. They refused. After much soul searching Fatou took the daring decision to run away and at Bamako airport she managed to board a plane for Paris, narrowly escaping the pursuit of the police who had been alerted to the girl's 'kidnapping'. With Royal de Luxe Fatou performed a variety of roles around the world including tours in Vietnam, Mexico and throughout Europe. During rehearsals and quiet moments she took to singing backstage for her own amusement. She was overheard by the director and was soon singing solo during the company's performances. Encouraged by the reception from audiences she began to sing in Parisian clubs and cafes during breaks from touring. Here she met Cheikh Tidiane Seck the celebrated Malian musician and producer who invited her to travel with him back to Mali to work on two projects as chorus vocalist; 'Seya' the GRAMMY nominated album by Mali's star Oumou Sangaré and 'Red Earth' the GRAMMY winning Malian project by American jazz singer Dee Dee Bridgewater. When the albums were released Fatou toured worldwide as singer and dancer with both projects. On her return to France Fatou took the role of Karaba in the popular touring musical 'Kirikou and Karaba'. She was encouraged to take the role by her friend Rokia Traore who also inspired her to take up the guitar: "To me it was a wonderful and daring thing: a Malian girl with an acoustic guitar. Why should the guitar be only for men?" Fatou bought herself a guitar and started to teach herself, and at the same time began to write down her own compositions. She made the decision to dedicate herself to her passion, music. She worked to complete an album's worth of songs and started recording demos for which she composed and arranged all the titles, as well as playing guitar, percussion, bass and singing lead and harmony vocals. An introduction from Oumou Sangaré resulted in a record deal with World Circuit and the recording of her debut album. Between recording sessions she found time to collaborate on Damon Albarn's Africa Express and contribute vocals to albums by Cheikh Lô, AfroCubism, Herbie Hancock's GRAMMY winning Imagine Project and Orchestra Poly-Rythmo de Cotonou. Fatou's EP 'Kanou' is released on 9 May, 2011 followed by her debut album 'Fatou' on 19 September, 2011 (29 September in France).
Latest Tweets
| | |
| --- | --- |
| 1/28 @ 12:19 PM | FatouDiawara - 🚨 FOR THE FIRST COUPLE FOLLOWERS TO LIKE THIS TWEET AND GIVE ME A PRIVATE MESSAGE ,and is serious about purchasing… https://t.co/d5tNPOxpPr |
| | |
| --- | --- |
| 1/28 @ 11:40 AM | |
| | |
| --- | --- |
| 1/28 @ 10:25 AM | FatouDiawara - Anyone who is still interested and looking for a #PS5 or #Xbox , Please find the time to message me! I am willing t… https://t.co/gikKQtQ48j |
MORE TWEETS
Latest Articles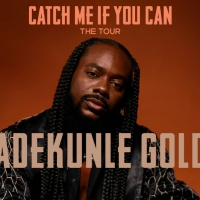 Adekunle Gold Announces 'Catch Me If You Can' North American Tour
by Michael Major - April 04, 2022
Since releasing his first single 'Sade,' a love song which sampled instrumentals from One Direction's 'Story of My Life,' Adekunle has gone on to release four albums - including Gold which debuted at #7 on the Billboard World Albums Chart, About 30 which was shortlisted for the GRAMMY Best World Alb...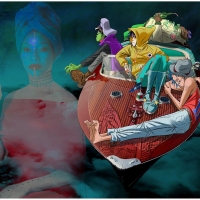 GORILLAZ Releases Song Machine Season 1 Ep. 2 ft. Fatoumata Diawara
by Kaitlin Milligan - February 27, 2020
Désolé - the second episode of Song Machine - features multiple Grammy Award nominee and Malian superstar Fatoumata Diawara and sees our intrepid heroes teleport themselves via a Kong Studios portal to Lake Como. ...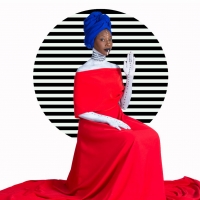 The Town Hall Presents FATOUMATA DIAWARA
by Sarah Jae Leiber - January 27, 2020
Malian singer, songwriter, guitarist, and actor Fatoumata Diawara brings her mesmerizing blend of traditional African music and elements of Western pop, rock, Afrobeat, funk and R&B to The Town Hall, Friday, February 21st at 8 p.m. Opening the show will be Los Angeles-based Guatemalan singer and son...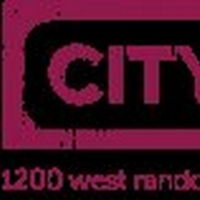 Fatoumata Diawara, Freddy Jones Band and More Will Perform at City Winery Chicago
by Sarah Jae Leiber - November 19, 2019
City Winery Chicago, 1200 W. Randolph Street, announces Grammy-nominated Malian singer-songwriter Fatoumata Diawara, roots rock group Freddy Jones Band and more. The following shows go on sale to the public on Friday, November 22 at noon. Tickets will be available at citywinery.com/chicago....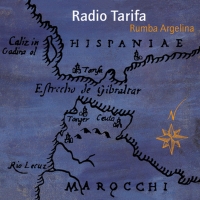 World Circuit Records Reissue Four Cornerstone Albums
by Abigail Charpentier - September 06, 2019
World Circuit Records is reissuing four of its cornerstone albums. Remastered and available on vinyl for the first time, Ali Farka Touré's Savane and Omara Portuondo's Buena Vista Social Club Presents are on LP and digital formats today, followed by Radio Tarifa's Rumba Argelina and Guillermo Portab...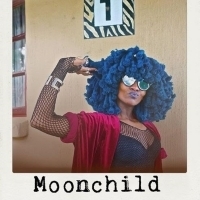 Africa Express Share New Track WHERE WILL THIS LEAD US TO? Featuring Moonchild Sanelly
by Tori Hartshorn - June 26, 2019
'Where Will This Lead Us To?' is the fourth track taken from Africa Express' forthcoming studio album EGOLI....

Shaggy to Host the GRAMMY Awards Premiere Ceremony; Will be Streamed Live
by Kaitlin Milligan - January 31, 2019
The GRAMMY Awards Premiere Ceremony® will take place at Microsoft Theater in Los Angeles on Sunday, Feb. 10, from 12:30–3:30 p.m. PT, and will be streamed live internationally via GRAMMY.com. Preceding the 61st Annual GRAMMY Awards® telecast, the Premiere Ceremony will be hosted by GRAMMY® winner an...

The Afro Latin Jazz Alliance Presents ALJO + AFROBEAT = FELA!
by A.A. Cristi - January 23, 2019
Multi-GRAMMY Award-winning composer/pianist/educator Arturo O'Farrill and the non-profit The Afro Latin Jazz Alliance (ALJA) are thrilled to announce NYC's premier Afrobeat concert of 2019, ALJO + AFROBEAT = FELA!, featuring O'Farrill and his 18-piece Afro Latin Jazz Orchestra (ALJO) alongside Tony ...

International Jazz Day 2018 Comes to a Close Following Celebratory Concerts in St. Petersburg and New Orleans
by Macon Prickett - May 01, 2018
International Jazz Day 2018 came to a phenomenal close this evening in St. Petersburg, following an extraordinary All-Star Global Concert at the historic Mariinsky Theatre that capped off several days of educational outreach programs across the city. The concert, led by artistic co-directors Herbie ...