Latest Articles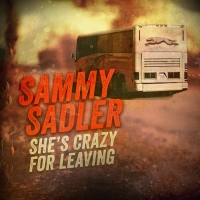 Sammy Sadler Breathes New Life Into 80's Hit 'She's Crazy For Leaving'
by TV News Desk - March 26, 2021
The song was originally number one on the country charts in 1988 and during this decade, Sadler recorded three No. 1 independent singles....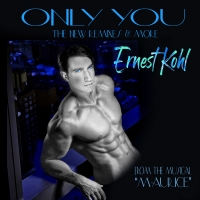 Ernest Kohl Releases New Single 'MAURICE'
by BWW News Desk - March 26, 2021
Ernest's new update took him on a quest to England to get the 'new' sound he wanted to create. This is a sizzling hot new update of the song, pioneering the genre of progressive crossover dance....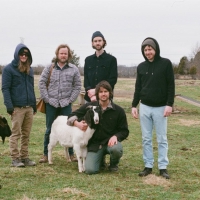 Bendigo Fletcher Signs to Elektra Records
by TV News Desk - March 17, 2021
"Evergreen" was produced by original Wilco and Uncle Tupelo drummer Ken Coomer, and previews Bendigo Fletcher's forthcoming debut album, expected later this year. ...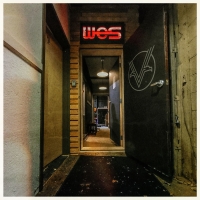 THE VEGABONDS Release New Live EP
by TV News Desk - March 12, 2021
The band streamed and recorded from the West End Sound studio which happens to be owned by Tom Tapley, who also produced V, the band's last studio album....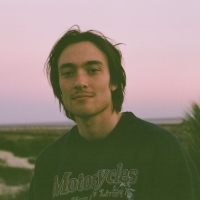 Spoken Word Singer-Songwriter Ben Zaidi Signs To Nettwerk
by TV News Desk - March 05, 2021
Growing up in Seattle, Zaidi was surrounded by the evergreen beauty of the Pacific Northwest. At 15 he began writing songs that caught the attention of local record labels and, ultimately, Harvard University, where he enrolled to study music and poetry....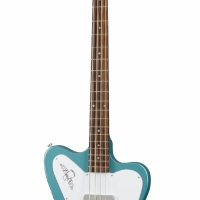 Gibson Reveals New 2021 Line-up And Virtual NAMM Experience
by BWW News Desk - January 20, 2021
For the past 127 years, Gibson has been synonymous with creating and shaping sound. With instruments that inspire Gibson's legendary artists and nurture new players across every generation and genre of music, Gibson has emerged as the legitimate industry leader by offering award-winning, relevant gu...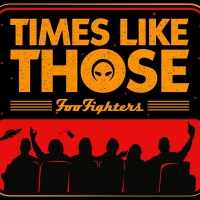 Foo Fighters Release 'Times Like These, a 25-Year Visual Journey
by TV News Desk - November 23, 2020
See Foo Fighters as they've never been seen before, as all six members subject themselves to Times Like Those, a 25-year visual journey through the band's most memorable moments onstage and off....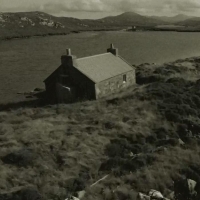 Colin Macleod Shares Video for 'Old Soul'
by TV News Desk - October 05, 2020
Colin Macleod recently introduced his upcoming second album Hold Fast by sharing its lead single "Old Soul."...
Born Ruffians' 'SQUEEZE' Out Today
by TV News Desk - October 02, 2020
Indie rockers Born Ruffians today release the digital-only SQUEEZE, their second album of 2020, on Yep Roc Records....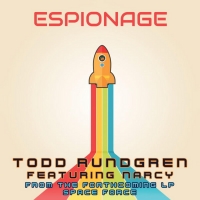 Todd Rundgren Releases First Single 'Espionage' from Upcoming Album
by TV News Desk - September 08, 2020
Following his critically-acclaimed album of collaborations, White Knight, released in 2017 on Cleopatra Records, rock legend Todd Rundgren is releasing a new single....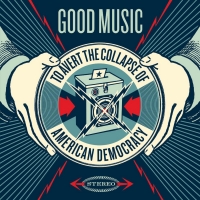 R.E.M., Hayley Williams, and More Contribute to 'Compilation for Fair Fight'
by TV News Desk - September 02, 2020
Today, we are proud to announce Good Music To Avert The Collapse Of American Democracy, a compilation made up entirely of previously unreleased recordings from some of the most important names in music today. ...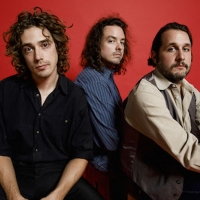 Born Ruffians To Release 'SQUEEZE' October 2nd
by TV News Desk - August 26, 2020
Toronto-based indie rockers Born Ruffians—Luke Lalonde (guitar/vocals), Mitch DeRosier (bass), and Steve Hamelin (drums)—return with their second album of 2020....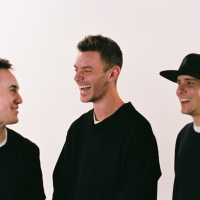 Nobide Releases New Single 'Want You' & Announce New EP ENSO
by BWW News Desk - April 03, 2020
Colorado-based live-electronic outfit Nobide have officially released their first single 'Want You' today on all platforms (Spotify, iTunes, Apple Music, and more) off of their upcoming EP ENSO due out June 5th....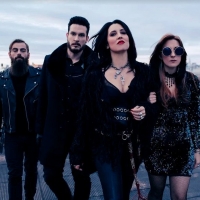 SORAIA's New Album 'DIG YOUR ROOTS' Out This Friday March 13
by TV News Desk - March 09, 2020
Philadelphia rock quartet Soraia will release their new album 'Dig Your Roots' on March 13 via Steven Van Zandt's label Wicked Cool Records....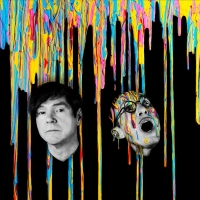 Sparks Reveal Album Tracklisting And Share New Song 'Self-Effacing'
by TV News Desk - February 19, 2020
Pioneering pop perennials Sparks -- Ron and Russell Mael -- lift the lid on their new album, A Steady Drip, Drip, Drip, with the release of 'Self-Effacing' in which the evergreen masters of the musical vignette show no loss of appetite for their singular sonic adventures. A Steady Drip, Drip, Drip w...