| | |
| --- | --- |
| BIO: Death Grips are a band from Sacramento, California, formed in 2010. The group consists of vocalist Stefan "MC Ride" Burnett and production team Zach Hill and Andy Morin. Death Grips live performance setup consists of Burnett on vocals and Hill on drums. Their latest album was released on 1st October 2012, entitled 'No Love Deep Web'. Other album release 'Exmilitary' on April 25, 2011. Remixes: Bjork - Thunderbolt (Death Grips Remix) Bjork - Sacrifices (Death Grips Remix) | |
Latest Articles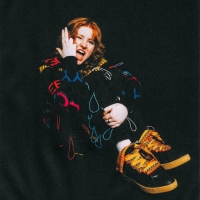 Payday Releases 'House of Puke: The Complete Collection'
by TV News Desk - June 04, 2021
On focus track, 'Ode To Soulja Girl,' PAYDAY links up with Bay Area hip hop collective, AG Club, who recently dropped their debut album FYE (Fuck Your Expectations) Pt 1 and Pt 2 earlier this spring, and whom she will be joining on tour as support for their upcoming North American tour this year....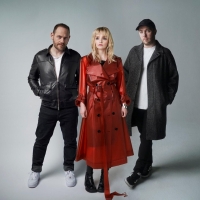 CHVRCHES Release New Single 'He Said She Said'
by Sarah Jae Leiber - April 19, 2021
A few months later, with the world in the grips of the pandemic, their plans changed - CHVRCHES ended up separated by the Atlantic Ocean, Mayberry and Doherty self-isolating in Los Angeles, Cook in Glasgow....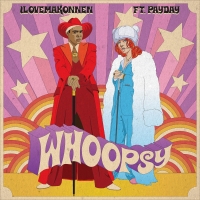 PAYDAY Joins ILOVEMAKONNEN on New Track 'Whoopsy'
by Sarah Jae Leiber - April 13, 2021
Speaking about the collaboration, PAYDAY reveals, 'Thank you to the legend Makonnen for having me on this track and his debut album. I heard the line 'I lost your hoe and now you know' and it spoke to my soul.' ...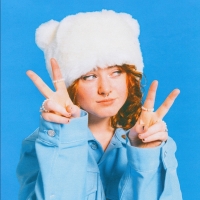 PAYDAY Releases 'P.U.K.E TAPES VOLUME 3'
by Sarah Jae Leiber - March 19, 2021
'Men/boys pretending to like traditionally manly things just because it's the norm feeds into toxic masculinity and can be super harmful,' PAYDAY explains. 'That's what the song and video shows-crying isn't a sign of weakness.'...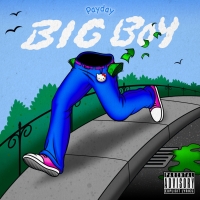 Payday Unveils New Single & Video 'Big Boy'
by Sarah Jae Leiber - February 26, 2021
Speaking about the track, PAYDAY reveals, 'Big Boy is a message about being unapologetically me. The fast-paced versus and catchy chorus showcases the energy and life of just feeling like a big ass boy.' ...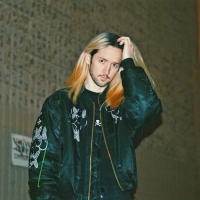 Rising Footwork Producer HomeSick Shares 'Like This 2020'
by Sarah Jae Leiber - December 11, 2020
Rising Footwork and experimental producer, HomeSick has shared 'Like This 2020' - taken from his upcoming EP, ISOLATION TAPE, which will be released on the 11th of December via BSTS. ...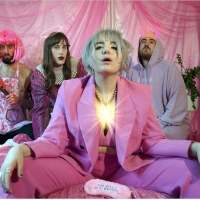 LibraLibra Announce New EP HAIL MARY
by Kaitlin Milligan - June 01, 2020
With their neck-snapping rhythm section and adventurous beats; garage punk-infiltrated broken guitars; vocals that veer from searing emotional drama to camp self-parody; and frenetic experimentation entwined with pristine pop hooks – it is impossible to pin a genre on LibraLibra....

Field Day Announces Second Wave of Artists Including Death Grips, FLOHIO, Kojey Radical, Mahalia and Femi Kuti
by Kaitlin Milligan - March 26, 2019
Today Field Day have announced their second wave of artists including experimental hip-hop trio Death Grips, formidable breakthrough MC FLOHIO, BBC Sound of 2019 favourite Mahalia, rap-redefining Kojey Radical, afrobeat jazz-force Femi Kuti and Maya Jane Coles' alias Nocturnal Sunshine. ...

MYKKI BLANCO Announces Winter Tour with MØ
by Kaitlin Milligan - January 10, 2019
Mykki Blanco is happy to announce he has a confirmed a tour on the West Coast supporting MØ. The run kicks off on January 29th in Seattle and finishes February 9th in Oakland. The Los ANgeles date of this tour is February 7th at the Wiltern Theater. Following the tour with MØ, Mykki will perform at ...

Death Valley Girls Share New Track MORE DEAD, US Tour Starts This October
by Tori Hartshorn - September 12, 2018
After recently announcing their new album Darkness Rains (out October 5th via Suicide Squeeze) along with the Iggy Pop-starring video for lead single 'Disaster (Is What We're After),' Los Angeles doom boogie/dystopian punk/occult glam rockers Death Valley Girls today share the second offering from t...

Desert Daze 2018 Reveals Phase Four Transmission
by Tori Hartshorn - August 28, 2018
Amidst crackling static, cosmic bird calls and din of unfamiliar voices whispering in a strange tongue, a new transmission has been received from the source. With less than 7 weeks until festivities begin, Desert Daze 2018 announces new lineup additions, daily schedules and new program information w...

Desert Daze 2018 Reveals Phase III Transmission
by Macon Prickett - July 24, 2018
With the roar of a Saturn V rocket and the agility of a glider (EP?), Desert Daze releases Phase III. Followers of Desert Daze have reached a fever pitch while organizers have moved assuredly and with poise to put everything in place. With anticipation at a blinding fervor, the gates have been opene...

POP Montreal Announces First Wave of Artists Including SOPHIE, Wanda Jackson, Wolf Parade, JPEGMAFIA, & More
by Macon Prickett - May 23, 2018
POP Montreal announces its first wave of musical talent for 2018. This year, the festival runs from September 26th to 30th. As always, the non-profit, artist-centric international music festival prioritizes diversity and creativity when selecting the inspiring collective of local and international a...