Latest Articles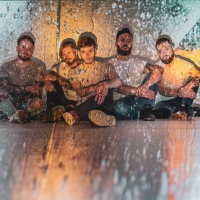 Wars Share New Tracks 'Only Monsters' and 'A Fog Of Feeling'
by Abigail Charpentier - March 02, 2020
Metal quintet Wars have announced the release of two brand new tracks, 'Only Monsters' and 'A Fog of Feeling'. The two songs are being released under the collective title 'Chapter One' and are the first installment of the band's second album A Hundred Shivers, which will be released next year....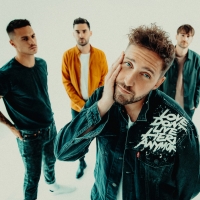 You Me at Six Release New Single 'What It's Like'
by Abigail Charpentier - August 20, 2019
Ahead of their return to the Reading & Leeds Festival Main Stage, and biggest outdoor UK headline show to date at Gunnersbury Park on September 8th, You Me At Six have released brand new single 'What's It Like'. The first new material since their acclaimed UK Top Ten album 'VI', released on Underdog...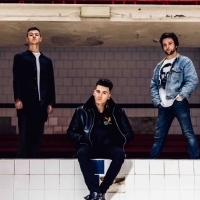 The LaFontaines Share Explosive New Single BODY
by Tori Hartshorn - June 12, 2019
Scotland's The LaFontaines have shared their new single, 'Body', the latest to be taken from their upcoming album Junior, out this Friday (June 14th) via So Recordings. Pre-order the album here....

Susto Releases New LP EVER SINCE I LOST MY MIND Today
by Tori Hartshorn - February 22, 2019
Charleston-based band SUSTO's new album, Ever Since I Lost My Mind, is out today. The record was produced by Ian Fitchuk (Kacey Musgraves, Ruston Kelly) with input from Osborne's longtime creative partner Wolfgang Zimmerman. "Ever Since I Lost My Mind is very personal," Osborne explains. "This colle...

Young Thug Releases HEAR NO EVEIL EP Ft. Nicki Minaj, Lil Uzi Vert & 21 Savage
by Tori Hartshorn - April 13, 2018
Hip-hop superstar, Young Thug releases his latest EP, Hear No Evil via 300 Entertainment, Atlantic Records, and YSL Records. The 3-song EP that features appearances from Nicki Minaj, Lil Uzi Vert, and 21 Savage....

Selfish Things Announce Debut EP VERTICAL LOVE Out 3/16
by Tori Hartshorn - January 26, 2018
Toronto-based alternative rock band SELFISH THINGS have announced their EP Vertical Love, out March 16. After a string of successful single releases, earning notable positions on playlists such as New Noise on Spotify, this will be the band's first full body of music for fans since they started in 2...