Latest Articles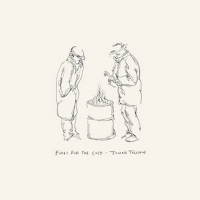 Jonah Tolchin's 'Fires For The Cold' Out Via Yep Roc Records; Fall Tour Starts September 27
by TV News Desk - September 17, 2019
Acclaimed singer, songwriter, and bluesman Jonah Tolchin's fourth studio album, Fires For The Cold, is out now on Yep Roc Records, listen below. In celebration of the album, Tolchin will embark on a14-city U.S. tour beginning September 27, in Washington, D.C. A full list of dates is below.... (
more...
)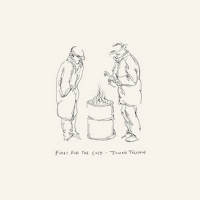 Jonah Tolchin Adds More Dates to U.S. Tour
by TV News Desk - August 20, 2019
Acclaimed singer/songwriter/bluesman Jonah Tolchin has confirmed additional tour dates in support of his fourth studio album, Fires for the Cold, out September 13 on Yep Roc Records. The 15-date U.S. tour kicks off August 29, in New York City with stops in Nashville at AmericanaFest, Washington, D.C... (
more...
)

Dawn Landes To Release MY TINY TWILIGHT 5/10, Tour Dates with Nick Lowe Confirmed
by BWW News Desk - March 28, 2019
"These songs come from a place of exhaustion, bewilderment and pure love," says Nashville-based singer/songwriter Dawn Landes of My Tiny Twilight, a six-song collection out May 10 on Yep Roc Records.... (
more...
)

Producer Fred Foster Passes Away
by BWW News Desk - February 21, 2019
Fred Luther Foster passed away peacefully last night following a short illness with his family at his side. Foster was born July 26, 1931, in Rutherford County, North Carolina, the youngest of eight children. He was preceded in death by his parents, Vance Hampton and Clara Marcella (Weaste) Foster, ... (
more...
)

Petaluma Records Releases Second Edition Of 'SONGS OF PEACE & PROTEST' Feat. Dawn Landes and Victoria Reed
by BWW News Desk - November 05, 2018
Petaluma Records has released the second edition of their new double-A Side series, Petaluma Presents: Songs of Peace & Protest, today – in conjunction with tomorrow's Midterm Election – featuring Dawn Landes covering Buffalo Springfield's "For What's It's Worth" and Victoria Reed's take onCrosby, S... (
more...
)

Dawn Landes Continues Tour In Support Of MEET ME AT THE RIVER
by BWW News Desk - October 17, 2018
Hailed by American Songwriter as "a new darling of country," Dawn Landes continues to tour in support of her critically acclaimed Yep Roc Records debut Meet Me At The River. Kicking off November 3, at the Country Music Hall of Fame in Nashville with Angel Snow, the eight date run includes co-headlin... (
more...
)

Folk Alliance International Announces 2019 Official Showcase Artists
by BWW News Desk - October 02, 2018
Folk Alliance International (FAI) is proud to announce the 2019 Official Showcase artists* representing 23 countries (*confirmed to date and subject to change) for the 31st annual conference taking place February 13-17, 2019, at Fairmont The Queen Elizabeth in Montréal, Québec, Canada.... (
more...
)