Latest Articles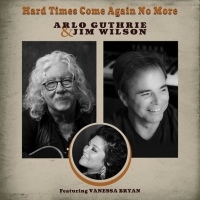 Arlo Guthrie & Jim Wilson Release 'Hard Times Come Again No More'
by BWW News Desk - July 31, 2020
Legendary folk music icon Arlo Guthrie releases today in collaboration with acclaimed solo pianist Jim Wilson a hopeful anthem for a world in crisis with a stunning rendition of the Stephen Collins Foster classic 'Hard Times Come Again No More' (Release Date: Friday, July 31, 2020). ...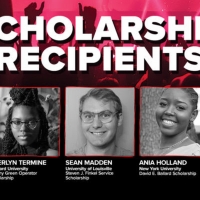 Live Nation and House Of Blues Music Forward Foundation Announce Recipients Of 2020 Scholarship Programs
by TV News Desk - July 07, 2020
Live Nation, the world's leading live entertainment company, in partnership with the nonprofit House of Blues Music Forward Foundation, today announced the recipients of its 2020 scholarship programs. Five outstanding college students pursuing music industry careers will be awarded a total of $45,00...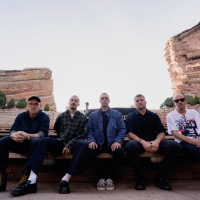 Cold War Kids Unveil NEW AGE NORMS 2
by TV News Desk - July 01, 2020
Cold War Kids have announced the eagerly awaited release of NEW AGE NORMS 2, the second installment of a three-album trilogy begun with last year's acclaimed NEW AGE NORMS 1....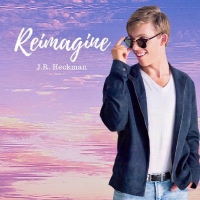 J.R. Heckman's Latest Single, 'Reimagine' Is Now Available On All Streaming Platforms!
by BWW News Desk - June 25, 2020
J.R. Heckman releases his latest single, 'Reimagine' this Friday, June 26, 2020 on all streaming platforms! ...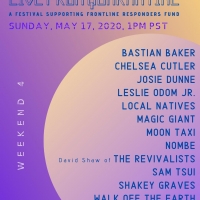 Magic Giant Announces 4th Live From Quarantine Virtual Festival
by BWW News Desk - May 15, 2020
When alternative band MAGIC GIANT hosted their first LIVE FROM QUARANTINE in March, they had no way of knowing how long the Coronavirus pandemic would last or just how far their virtual festival would go. Since then, the band has hosted two more successful weekends and raised $100K for charity - cre...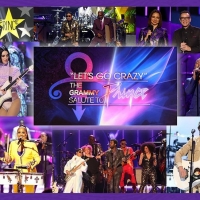 CBS to Rebroadcast LET'S GO CRAZY: THE GRAMMY SALUTE TO PRINCE Tomorrow
by TV News Desk - April 24, 2020
CBS, the Recording Academy® and AEG Ehrlich Ventures celebrate 38-time GRAMMY® nominee and seven-time GRAMMY winner Prince on the rebroadcast of LET'S GO CRAZY: THE GRAMMY SALUTE TO PRINCE, Saturday, April 25 (8:00-10:00 PM, ET/PT) on the CBS Television Network and streaming on CBS All Access. ...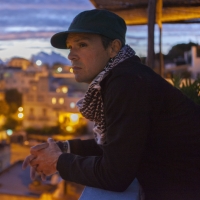 Alex Henry Foster Shares Video for 'The Hunter (By the Seaside Window)'
by TV News Desk - April 01, 2020
Canadian artist, Alex Henry Foster has released his epic short film for The Hunter (By The Seaside Window), a 15 minute cathartic post-rock journey taken from his forthcoming album Windows In The Sky, released on May 1st by Hopeful Tragedy Records....