Latest Articles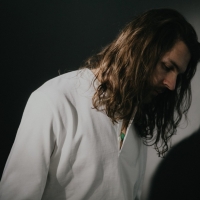 Portair Shares New 'The Light That Breaks' EP
by Michael Major - January 14, 2022
Today, alternative singer-songwriter, multi-instrumentalist, graphic designer/artist, and producer Portair shares his new EP, The Light That Breaks. As a songwriter and a producer, his songs and scores have appeared on networks such as Netflix, NBC, MTV, and CBS, but those were merely experimentatio...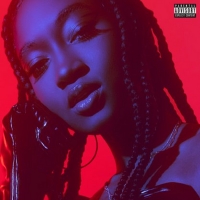 Nija Announces Solo Debut Project 'Don't Say I Didn't Warn You'
by Michael Major - January 14, 2022
Now available for pre-order and pre-save, Don't Say I Didn't Warn You is a brash and self-assured work – an R&B project that takes cues from hip-hop's confidence and pairs it with a no-nonsense approach all Nija's own. It was executive produced by Jack Rochon....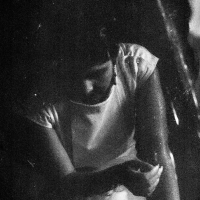 Composer & Folklorist Miriam Elhajli Releases Single 'Grayscale'
by Michael Major - January 12, 2022
New York-based composer, improvisor and folklorist Miriam Elhajli has released the second single off of her anticipated second album The Uncertainty of Signs. Previously released is the album's first single "Gold & God.' Listen to 'Grayscale' now! Plus, get tickets to her upcoming concert at Joe's P...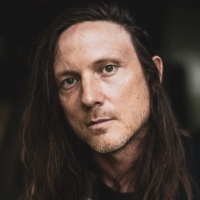 Ryan Culwell Releases New Single 'Wild Sometimes' From Upcoming Album
by Michael Major - January 11, 2022
'Wild Sometimes' follows the release of the aching opening track 'Colorado Blues' as well as the slow-burning ballad 'Let's Go Crazy.' Recorded with longtime friend and collaborator Neilson Hubbard (Mary Gauthier, Kim Richey), Culwell's new album 'Run Like A Bull' is raw and magnetic, channeling Nei...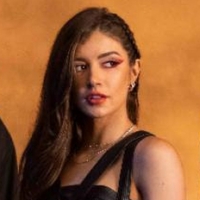 Against the Current Release New Single 'Wildfire'
by Michael Major - January 10, 2022
The single includes a collaboration with the League of Legends European Championship and two of its casters, Andrew 'Vedius' Day and Daniel 'Drakos' ahead of the start of the LEC 2022 season. Watch the official music video. Plus, check out upcoming tour dates!...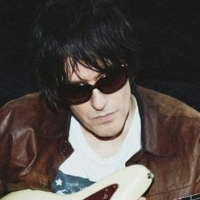 VIDEO: Spiritualized Releases 'Crazy' Music Video
by Michael Major - January 10, 2022
With their new LP Everything Was Beautiful due out February 25th via Fat Possum, and having previously shared album opener 'Always Together With You', today Spiritualized share a video for new single "Crazy", a sweet country-soul lament which features backing vocals from Nikki Lane. Watch the new mu...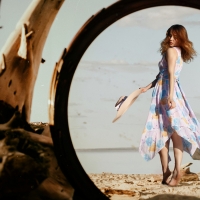 Larry Jay Returns With First Single Of 2022
by Chloe Rabinowitz - January 07, 2022
With 2021 barely in the rearview, prolific country music singer-songwriter/performer Larry Jay is already kicking off the New Year with a brand new single release. 'What Do I Have' hits radio and retail on Thursday, January 6th. ...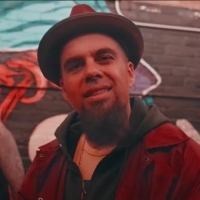 VIDEO: SSB Teams & BERNZ Release New Single 'Insane'
by Michael Major - January 04, 2022
Hip Hop/rap duo SSB has released the official music video for their C-Lance produced single, 'Insane,' with Miami Florida based, ¡MAYDAY! co-founder BERNZ. Shot in Austin, Texas at Gnar Bar, Flamingo Cantina, Spitshine Studios, and various locations around 6th St., 'Insane' is off of the upcoming, t...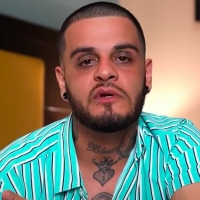 Picasso V's New Single 'Distance' Is Now Streaming
by Michael Major - January 03, 2022
On the track produced by OTHELLOBEATS, melodic guitar wraps around propulsive 808s as Picasso V recalls the ups and downs of a tumultuous romance. His deft rhymes give way to a hypnotic hook in between confessions such as "But what really hurts the most is I thought you were the one." Watch the musi...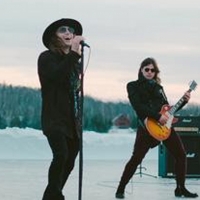 Dirty Honey to Honor Prince at NHL Winter Classic
by Michael Major - December 30, 2021
Dirty Honey, made of Marc LaBelle/vocals, John Notto/guitar, Justin Smolian/bass, and Corey Coverstone/drums, will wrap up the Pre-Game coverage with their interpretation of hometown hero and rock icon Prince's "Let's Go Crazy." ...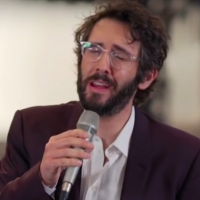 VIDEO: Josh Groban Performs 'Believe' on CBS SUNDAY MORNINGS
by Michael Major - December 20, 2021
Josh Groban appeared on CBS Sunday Mornings to perform his classic holiday song, 'Believe', from the Polar Express, alongside the Young People's Chorus of New York City. Groban hosted the 2018 Tony Awards and was seen on Broadway in Natasha, Pierre, and the Great Comet of 1812. Watch the performance...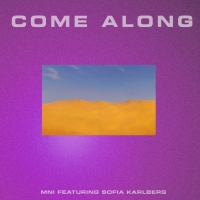 MNI Recruits Sofia Karlberg for Sophomore Single 'Come Along'
by Michael Major - December 17, 2021
The sophomore single follows the release of  "Eyes" featuring Jordan Shaw and a stirring remix of Moodshift's single "Touch". Out now via Virgin Records, "Come Along" is available across streaming platforms. Opening with a groove-infused bassline, Sofia Karlberg's captivating vocals float effortless...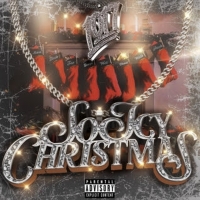 Gucci Mane & 1017 Global Music Drop 'SO ICY CHRISTMAS'
by Michael Major - December 17, 2021
GRAMMY® Award-nominated, multi-platinum superstar Gucci Mane and his 1017 Global Music label are releasing their newest compilation album. SO ICY CHRISTMAS brings 17 brand-new tracks celebrating the holidays while showcasing the talent of the booming label that's earned over 3 billion streams in the...