Latest Articles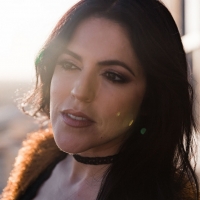 VIDEO: Jacqueline Loor Shares 'Show Them' Music Video
by Michael Major - November 24, 2021
Cinematic pop artist, Jacqueline Loor, has unveiled the video for 'Show Them'. Filmed in the Anaga Forest in Tenerife, Spain (where Loor and her family reside), the "Show Them" video uplifts and inspires, as Loor dances surrounded by her two daughters and some of their closest friends. Watch the new...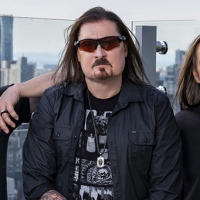 Dream Theater Brings TOP OF THE WORLD Tour To The Duke Energy Center March 2022
by A.A. Cristi - November 16, 2021
Two-time GRAMMY-nominated and millions-selling progressive music titans Dream Theater hit the road in support of their new album A View From The Top Of The World. The Top Of The World Tour stops in Raleigh Friday, March 11, 2022 at Raleigh Memorial Auditorium at the Duke Energy Center for the Perfor...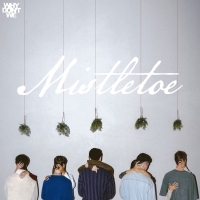 Why Don't We Cover Justin Bieber's 'Mistletoe'
by Michael Major - November 12, 2021
'Mistletoe" follows the band's explosive new single "Love Back," which finds Why Don't We sounding refreshed as ever after a turbulent year, finding creative solace and marking the beginning an exciting new era....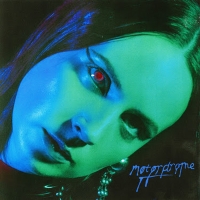 MØ Releases New Tracks From Upcoming Album
by Michael Major - November 12, 2021
Danish superstar MØ has announced her the long awaited third album Motordrome. Today, she shares two new tracks—listen to "Brad Pitt' and watch the new musical video for "Goosebumps" now....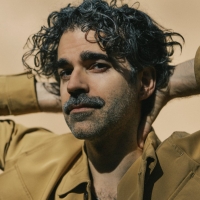 Geographer Announces New Album & Tour Dates
by Michael Major - November 11, 2021
Tomorrow, Synth-pop luminary Geographer will share his newest album, Down and Out In The Garden Of Earthly Delights, an 18 track voyage of synth pop bliss. Earlier this week, he announced a headlining U.S. tour that will launch in San Francisco on and includes stops in Chicago, Boston, New York, and...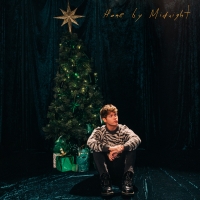 Jamie Miller Releases New Holiday Single 'Home By Midnight'
by Michael Major - November 05, 2021
Jamie Miller is getting into the holiday spirit with his new single, "Home By Midnight.' Produced by Jon Hume (Galantis, Bebe Rexha, Elle King) and written by Hume and Sierra Deaton (5 Seconds Of Summer, gnash, Jagwar Twin) of Alex & Sierra, "Home By Midnight" is a passionate yuletide ballad with an...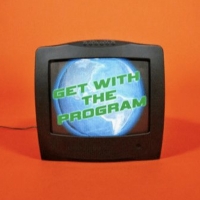 VIDEO: Near Tears Share New Music Video for 'Get With the Program'
by Michael Major - November 03, 2021
Southern California based artist Justine Dorsey, AKA Near Tears, has shared a new video today for the title track from her debut EP Get with the Program. Watch the new music video now!...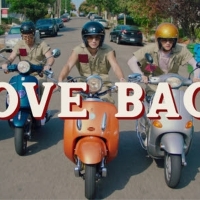 VIDEO: Why Don't We Share 'Love Back' Music Video
by Michael Major - November 03, 2021
In the video, the group - Daniel Seavey, Corbyn Besson, Jonah Marais, Jack Avery, and Zach Herron - surprised some of their biggest supporters (filmed in real time on multiple iPhone 13 phones) with tickets to their sold-out show at Los Angeles' El Rey Theater. Watch the new visual now!...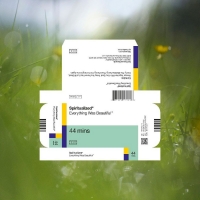 VIDEO: Spiritualized Share New Track from Upcoming Album
by Michael Major - November 02, 2021
Following this year's acclaimed reissue of their classic first four albums, Spiritualized today announce news of their new studio album. To mark the occasion the band have shared a video for lead track and album opener "Always Together With You". Plus, they group has also announced new tour dates!...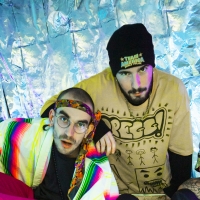 DREGG Unleash New Single 'Beta Gods' ft. NERVE
by Michael Major - October 27, 2021
Melbourne based anomalistic collective DREGG, have unleashed their new track "Beta Gods," featuring Brisbane based rapper/producer NERVE. The self-produced track is a sonic punch in the face, with fierce guitar riffs and a crazy breakdown that will make you want to open up the pit. Listen to the new...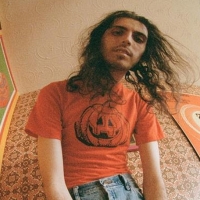 VIDEO: Chastity Premieres Music Video for 'Somersault'
by Michael Major - October 27, 2021
The song is a collaboration with Dallas Green (City and Colour, Alexisonfire) and appears on Chastity's forthcoming album Suffer Summer, out on January 13th via Deathwish Inc. Preorder the upcoming album and watch the new music video now!...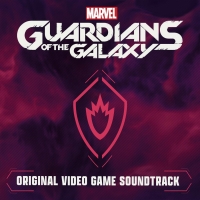 Marvel Releases New GUARDIANS OF THE GALAXY Soundtrack
by Michael Major - October 26, 2021
The new soundtracks feature original music written for the game. Additionally, the Marvel's Guardians of the Galaxy playlist features 30 iconic licensed tracks from legendary artists such as Mötley Crüe, Bonnie Tyler, Billy Idol, Pat Benatar, Def Leppard, BLONDIE, and many more. All songs on the pla...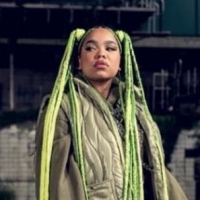 VIDEO: Zoe Wees Shares New Performance Video for 'That's How It Goes'
by Michael Major - October 22, 2021
Zoe Wees delivers a scorching live solo take on the track with an evocative live performance video, which Wees shot in an abandoned swimming pool in Denmark. Her powerful vocals shine, accompanied solely by electric guitar, on the reimagined version, which was released today by Capitol Records. Watc...