Latest Articles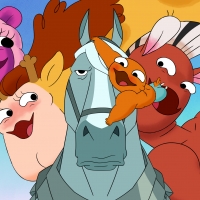 BWW Interview: Megan Nicole Dong Talks CENTAURWORLD!
by Sarah Jae Leiber - July 29, 2021
Centaurworld follows a war horse who is transported from her embattled world to a strange land inhabited by silly, singing centaurs of all species, shapes, and sizes....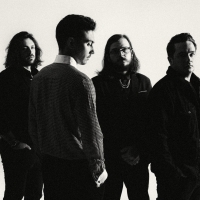 Grayscale Announce Third Album 'Umbra'
by Sarah Jae Leiber - July 22, 2021
The album finds the band not reborn but refined and truly coming into their sound. Umbra arrives on August 27 on Fearless Records....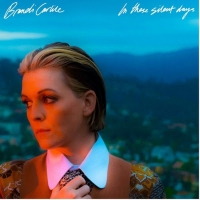 Brandi Carlile's New Album 'In These Silent Days' Out October 1
by Sarah Jae Leiber - July 21, 2021
Carlile will perform select headline shows this year including an upcoming concert at NYC's Forest Hills Stadium this Friday as well as landmark summer shows at Washington's Gorge Amphitheatre on August 14 and Colorado's Red Rocks Amphitheatre with the Colorado Symphony on September 11 and 12....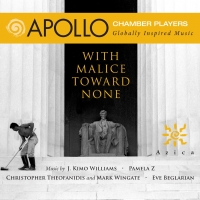 Apollo Chamber Players Releases 'With Malice Toward None'
by Sarah Jae Leiber - July 07, 2021
The Pamela Z, Theofanidis and Wingate, and Beglarian pieces are part of Apollo's 20x2020 project, launched in 2014 with a mission to commission 20 new multicultural works before the end of the decade....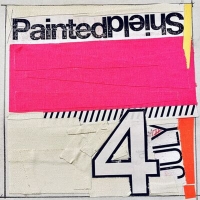 Painted Shield Releases New Song '4th of July'
by Sarah Jae Leiber - July 01, 2021
Painted Shield, who consists of Stone Gossard, Mason Jennings, Matt Chamberlain and Brittany Davis, is a testament to the power of artistic collaboration and creative synergy....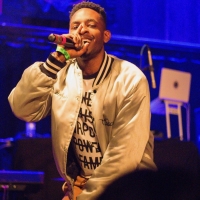 Hip Hop Artist Prez Harris Teams Up With Davo Sounds In Summer Pop Anthem 'One And Only'
by Chloe Rabinowitz - June 25, 2021
Buzzing Chicago Hip Hop artist Prez Harris is back with the official music video to his summer pop anthem 'one and only'. Teamed up with the smooth lyrical stylings of Davo Sounds, 'one and only' wrestles with the complex dynamics of a love triangle as Prez pines after his girl next door....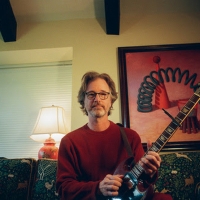 Dan Wilson (Semisonic) Returns with First New Single of 2021 'Under The Circumstances'
by TV News Desk - June 24, 2021
The song is his first solo release following Semisonic's first EP in more than 20 years You're Not Alone and his Words + Music in 6 Seconds card deck that were released last year. ...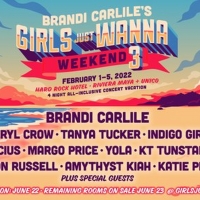 Brandi Carlile's 'Girls Just Wanna Weekend' Returns to Riviera Maya, Mexico February 1-5
by Sarah Jae Leiber - June 17, 2021
The event will include performances by Sheryl Crow, Tanya Tucker, Indigo Girls, Lucius, Margo Price, Yola,KT Tunstall, Allison Russell, Amythyst Kiah and Katie Pruitt as well as special guests....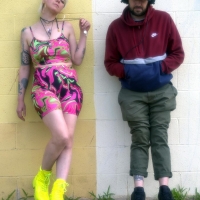 Lovelorn Unveil Poignant New Video for 'Sickness Reward'
by TV News Desk - June 16, 2021
The song connects their expansive influences into a constellation of sound they've coined as "drug pop." From dusky new wave synths to throbbing Detroit techno, "Sickness Reward" lies on the outskirts of conventional pop music.  ...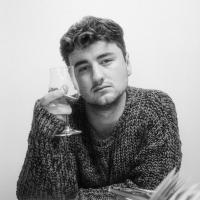 Tom Auton Returns With New Single '9 Til 9'
by Sarah Jae Leiber - June 08, 2021
Following on from the success of previous single Victim of the Groove, 2021 is shaping up to be a big year for Tom, with his first show back being with legendary Welsh indie-rockers band Feeder....