Latest Articles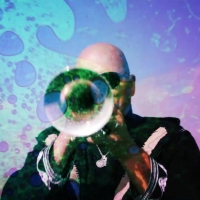 Dan Rosenboom Shares 'Lemonade' Video
by TV News Desk - January 27, 2020
Dan Rosenboom embraces the chaos in his upcoming release, Absurd in the Anthropocene - out this Friday, January 31, 2020 via Gearbox Records. ... (
more...
)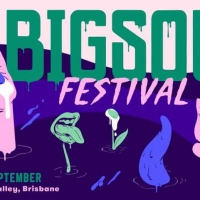 BIGSOUND and Warner Music Group Award Paperchain with Inaugural BIGTECH Prize
by TV News Desk - September 04, 2019
BIGTECH stepped up to yet another level in 2019, partnering with Warner Music Group to provide a $5,000 cash prize, awarded today to Paperchain. Shining a light on new technology businesses BIGTECH provides mentoring, expertise and exposure for tomorrow's entrepreneurs playing in the music space. ... (
more...
)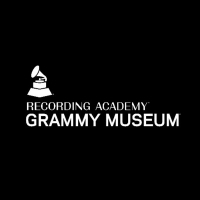 GRAMMY Museum Grant Program Awards $200,000 For Music Research, Sound Preservation
by TV News Desk - July 10, 2019
The GRAMMY Museum® Grant Program announced today that $200,000 in grants will be awarded to 15 recipients in the United States to help facilitate a range of research on a variety of subjects, as well as support a number of archiving and preservation programs. Research projects include work on musica... (
more...
)

Robin Alice Premieres New Single GREED, Plus Debut EP Out 6/14
by BWW News Desk - May 17, 2019
Robin Alice, a duo comprised of Kelley Jakle and Jeff 'Horti' Hortillosa, has unveiled 'Greed,' a new single from their forthcoming debut EP Here and There, out June 14th. 'Greed,' which follows singles 'Late Bloomer' and 'Wanna Be,' is a timely track inspired by, as much art is of late, the 2016 el... (
more...
)

Photo Flash: Lionel Richie Honored at Keep Memory Alive's 23rd Annual Power of Love Gala
by BWW News Desk - March 17, 2019
Keep Memory Alive's 23rd annual Power of Love® gala at MGM Grand Garden Arena on Saturday, March 16, brought top artists and cultural icons Shania Twain, Snoop Dogg, Anthony Anderson, NE-YO, Anthony Mackie, Miguel, Leona Lewis, Bernie Williams, John O'Hurley, Pedro Capó, Greg Phillinganes, Peta Murg... (
more...
)
Beach Riot Releases New Single, 'Medicate For Success'
by TV News Desk - December 10, 2018
Brighton's Beach Riot are now streaming their fuzz-laden lead track taken from their debut EP out now via Vallance Records. These 4 songs were recorded by Blood Red Shoes' Steven Ansell who continues to be an integral part of all Beach Riot recordings.... (
more...
)

Valleyheart to Release 'Everyone I've Ever Loved'
by TV News Desk - November 26, 2018
Beverly, Massachusetts rock band Valleyheart will release their Rise Recordsdebut full-length Everyone I Ever Loved on December 14. The album is available for pre-order here.... (
more...
)

My Jam Music Network and Ghost Beverage Create Entertainment Company GTV
by TV News Desk - September 20, 2018
 My Jam Music Network and Ghost Beverage, Inc., the health and wellness beverage brand, announced their joint venture forming a multimedia entertainment company, GTV. My Jam Music Network founded by writer, producer David S. Zucker, is a new 24-hour music channel created by musicians, for musicians ... (
more...
)

Brooklyn Music School Launches New Music Therapy Program
by TV News Desk - August 31, 2018
Brooklyn Music School (BMS) announces its new Music Therapy program, offering services for individuals and groups, from ages 5 to 95, beginning in October 2018. Group sessions and classes run in 10-week cycles and take place at 126 St. Felix Street, Brooklyn, NY 11217. Tuition starts at $22 per clas... (
more...
)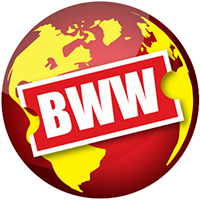 Songs for Sound #HEARtheMUSIC Project Supports America's Heroes Living with Hearing Loss at the 100th American Legion National Convention
by BWW News Desk - August 24, 2018
Songs for Sound, a Nashville-based charity working to protect and restore hearing for the 360 million people worldwide that suffer from hearing loss, brings a free hearing health clinic to the 100th American Legion National Convention on Aug. 24th-30th. Hearing loss is a growing national health c... (
more...
)

LiveConnections Celebrates 10 Years With A Season Of Musical Community Collaborations
by BWW News Desk - August 10, 2018
LiveConnections, Philadelphia's non-profit organization known for its collaborative, community music-making, turns 10 in 2018, and they'll be celebrating by doing what they do best. Their 2018-19 season features socially engaged programs and incredible musical matchmaking, with world-renowned artist... (
more...
)

Baruch Performing Arts Center Announces 2018/2019 Season
by BWW News Desk - August 07, 2018
Baruch Performing Arts Center announces their 2018/2019 season, featuring premieres by composers Huang Ruo, Gregory Spears, and the late Matt Marks, and choreographer Dusan Týnek. The season includes the 27th year of the Milt Hinton Jazz Perspectives series, a 5th Anniversary celebration of the CUNY... (
more...
)