Latest Articles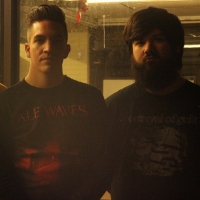 Frail Body Will Release A BRIEF MEMORIAM Via Deathwish Inc.
by TV News Desk - September 17, 2019
Illinois-based Frail Body embodies the spirit and soul of what many define as "screamo;" their songs are lamentations about nihilism, death, anxiety, existentialism and hopelessness of existence in modern American society, and both lyrically and sonically they unfurl with ground-shaking emotion.  Th... (
more...
)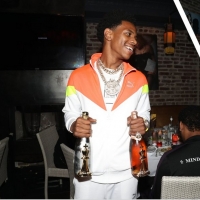 Audiomack Celebrates A Boogie Wit Da Hoodie as One of its Most-Streamed Artists
by TV News Desk - August 29, 2019
As announced in Billboard today, preeminent artist-first music streaming platform Audiomack honored multi-platinum Bronx rap superstar A Boogie Wit Da Hoodie as one of its most-streamed artists. Boogie recently surpassed 200 million streams on Audiomack and over 1.6 billion streams on Hoodie SZN ove... (
more...
)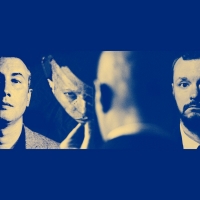 BLUE DAYS, BLACK NIGHTS By De La Noche Out August 23
by TV News Desk - August 16, 2019
De La Noche, featuring Ivan Howard of The Rosebuds, Gayngs, Howard Ivans, will release Blue Days, Black Nights on August 23 via Get Loud (pre-order). Today Atwood Magazinepremiered 'Blue,' the latest single from the forthcoming release. About the song Atwood Magazine says, 'De La Noche shows with 'B... (
more...
)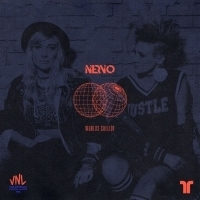 Nervo Releases New Dance Pop Anthem WORLDS COLLIDE
by BWW News Desk - June 28, 2019
Today, dynamite dance duo--NERVO--will release their upcoming pop anthem,"Worlds Collide" via Thrive Music. 'Worlds Collide' finds NERVO crooning over huge synthesizers, addicting drum patterns, and massive builds. The single illustrates why NERVO's emotional anthems continue to resonate at festival... (
more...
)

Boiler Room To Launch Four Day Music Festival Championing Underground Sounds, This October in London
by BWW News Desk - June 03, 2019
Global music and culture platform Boiler Room are to launch the Boiler Room Festival, this October.  ... (
more...
)

LaMonte McLemore Of The 5th Dimension Celebrates 50 Years Of 'Aquarius' And 105 Years Of 'Mama June'
by BWW News Desk - May 31, 2019
'Up-Up and Away,' 'Stoned Soul Picnic,' Wedding Bell Blues'...their iconic songs made for uplifting sounds of a generation with the medley from Broadway's HAIR, 'Aquarius/Let the Sunshine In' being the 'greatest hit' of all.... (
more...
)

Monticule Festival Unveil Showcases, New Atelier Stage & Natural Spring Retreat Area
by BWW News Desk - May 14, 2019
In just over a month, Monticule Festival will open the doors to its hilltop paradise to 1500 guests from all around the world. From June 19th - 23rd, Monticule celebrates its 5th birthday, having grown from a humble party with a few hundred friends, Funktion One stacks and a couple of select headlin... (
more...
)

Peyton Manning to Host New ESPN+ Original Series PEYTON'S PLACES
by BWW News Desk - April 15, 2019
Peyton's Places, a 30-episode documentary series hosted by legendary quarterback Peyton Manning, is coming to ESPN+. Peyton will host the football-themed series, revisiting seminal moments in NFL history through conversations with former players, coaches and other key figures about football history ... (
more...
)

In The Valley Below Premiere Video For BLUE SKY DRUGS, Kick Off Alamo Drafthouse Tour Tonight
by BWW News Desk - April 09, 2019
In The Valley Below has premiered a video for "Blue Sky Drugs" today via BrooklynVegan - a hand-clapped, electro-glam stomp, like a future-shocked Fleetwood Mac – in conjunction with the kick off The Pink Chateau Alamo Drafthouse tour tonight in Brooklyn, where they will perform the album/score live... (
more...
)