Latest Articles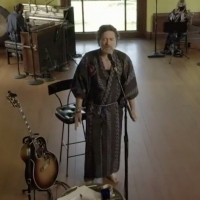 VIDEO: Rufus Wainwright Performs Socially Distanced Concert in LA's Paramour Mansion
by BWW News Desk - June 28, 2020
Grammy Award-nominated singer-songwriter Rufus Wainwright recently performed "Unfollow the Rules: The Paramour Session," a concert performed acoustically with a socially distanced string section, piano and guitar to accompany him....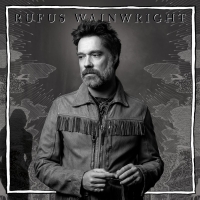 Rufus Wainwright Unveils 'Unfollow The Rules'
by TV News Desk - February 27, 2020
Singer-songwriter supreme Rufus Wainwright has announced the release of his long-awaited new album. UNFOLLOW THE RULES arrives via BMG on Friday, April 24; pre-orders are available now....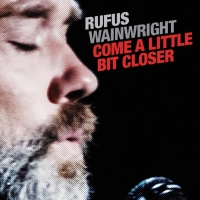 Rufus Wainwright to Release Limited Edition EP on Record Store Day
by TV News Desk - November 27, 2019
Rufus Wainwright is set to release an A/B side 7' EP, Come A Little Bit Closer, on November 29, Record Store Day Black Friday. The limited edition EP arrives ahead of Wainwright's forthcoming 2020 album via BMG, and consists of two live performances of Neil Young's 'Harvest Moon' and Arcade Fire's '...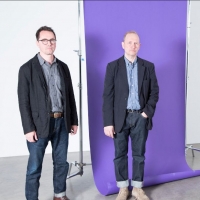 The Sea and Cake Announce 2020 US West Coast Dates
by TV News Desk - November 19, 2019
The Sea and Cake have announced a string of select dates across the US West Coast in early 2020, with more dates to follow. The core trio of Sam Prekop, Archer Prewitt, and John McEntire will be joined by bassist Douglas McCombs (Tortoise, Brokeback, Eleventh Dream Day) on the road for their first s...

Steel Panther's Bassist Lexxi Foxx Enters Sex Rehab
by BWW News Desk - November 30, 2018
California rock and party legends Steel Panther have survived a career of living a decadent lifestyle surrounded by loud music, fast cars and beautiful women. That lifestyle of debauchery and proclivity towards random sexual encounters has finally caught up with the band's bassist. Lexxi Foxx has v...

Dolly Parton Reveals the Cover Art and Track List for Netflix's DUMPLIN' Film Soundtrack
by TV News Desk - October 22, 2018
DOLLY PARTON has revealed the cover art and track list for the soundtrack to the anticipated Netflix film Dumplin'....

Works & Process At The Guggenheim Presents Charles Wuorinen At 80 With Goeyvaerts String Trio
by BWW News Desk - October 15, 2018
Works & Process, the performing arts series at the Guggenheim,presents Charles Wuorinen at 80 with Goeyvaerts String Trio on Monday, October 29, 2018 at 7:30pm....

Collection of Handwritten Lyrics to Some of the Greatest Pop Songs Ever On Sale
by BWW News Desk - October 02, 2018
THE PERSONAL PROPERTY OF BERNIE TAUPIN November 9 live at Hard Rock Café in New York and online at juliensauctions.com. This spotlight music artist auction event celebrates the 50th anniversary of Bernie Taupin's writing partnership with pop culture icon Sir Elton John whose fabled collaboration pro...