Latest Articles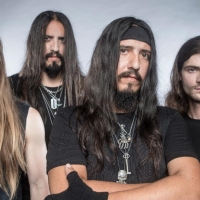 Art Of Shock Release New Song and Title Track 'Dark Angeles'
by TV News Desk - February 21, 2020
Los Angeles based metal band Art Of Shock release their new song and title track 'Dark Angeles' today via Century Media Records. The song is off of the band's forthcoming album, Dark Angeles, which is set for release on March 20th. ... (
more...
)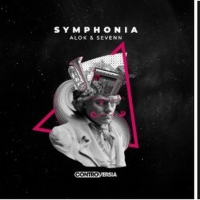 Alok Releases Double Single 'Symphonia' and 'Free My Mind'
by TV News Desk - February 21, 2020
Ensuring that 2020 is prolific as ever, Brazilian dance music star Alok has dropped two new singles—'Symphonia', an epic track with frequent collaborator Sevenn followed by 'Free My Mind', featuring fellow Brazilians Rooftime and Dubdogz, out now via Alok's CONTROVERSIA label.... (
more...
)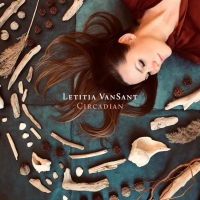 Letitia VanSant Releases Sophomore Album CIRCADIAN
by TV News Desk - February 21, 2020
Known for her honest songwriting that often traces political realities to their spiritual roots, Letitia VanSant is proud to share her much-anticipated sophomore album, Circadian today. Recorded in East Nashville with the help of noted producer Neilson Hubbard (Mary Gauthier, Caroline Spence) and an... (
more...
)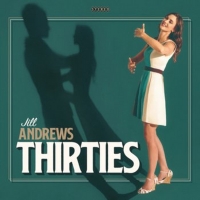 Jill Andrews' 'The Kids Are Growing Up' Premieres at Earmilk
by TV News Desk - February 21, 2020
Acclaimed singer, songwriter and musician Jill Andrews' new song, "The Kids Are Growing Up," premiered yesterday at Earmilk, who describes the track as a "wholesome depiction of desperately wanting to hold onto moments that are slipping away too quickly."... (
more...
)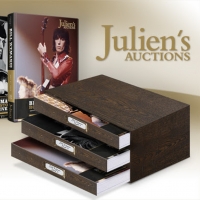 Bill Wyman's Bass Guitars, Wardrobe and More from his Famous Archive Heads to Julien's Auctions this May
by TV News Desk - February 13, 2020
Julien's Auctions, the auction house to the stars, is honored to present property from BILL WYMAN AND HIS ROLLING STONES ARCHIVE COURTESY OF RIPPLE PRODUCTIONS LIMITED taking place MAY 29TH, 30TH AND 31ST, live in Beverly Hills and online at juliensauctions.com. This spectacular auction of the Rock ... (
more...
)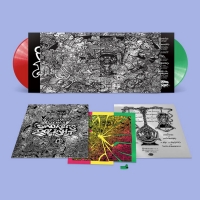 Nightmares on Wax Celebrates 25th Anniversary of 'Smokers Delight' with Tour
by TV News Desk - February 11, 2020
Marking 25 years of the seminal Smokers Delight; Nightmares on Wax celebrates with a plethora of activity including a full reissue of the album, new tracks, and select special shows in Europe and North America. Listen to previously unreleased bonus track 'Let's Ascend' from the reissue now.... (
more...
)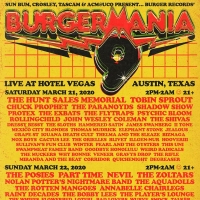 Burger Records Announces Lineup for Burgermania 9 at SXSW
by TV News Desk - February 07, 2020
Independent record label Burger Records has announced the line-up for their 9th annual Burgermania showcase at the South By Southwest Music Festivalin Austin, Texas. Taking place at Hotel Vegas on March 21 and 22, Burgermania 9 includes over 90 bands/artists and an official SXSW showcase section in ... (
more...
)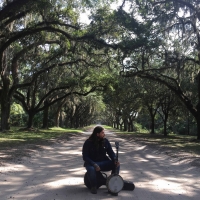 Amigo The Devil Releases Cover Of Tom Jones Classic 'Delilah'
by BWW News Desk - January 31, 2020
After wrapping up a sold-out North American tour, Amigo The Devil is currently embarking on his first-ever European Tour throughout January/February, before he joins Murder By Death's 20th Anniversary tour in March. To coincide with his first European tour across 30 cities, Amigo The Devil has relea... (
more...
)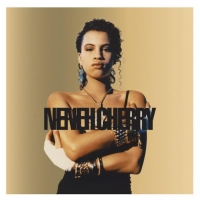 Neneh Cherry Celebrates 30th Anniversary Of RAW LIKE SUSHI With Remasters And Super Deluxe Box Sets
by TV News Desk - January 30, 2020
Neneh Cherry continually draws inspiration from her surroundings. In the late '80s, she traversed between post-punk London nightlife and the burgeoning hip-hop movement in New York. Capturing these unique experiences, and also shaped by the influence of her musical family, she exploded onto the pop ... (
more...
)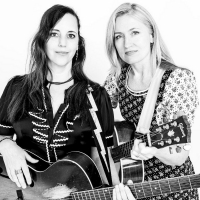 The Nine Seas Premiere 'Trials, Troubles, Tribulations'
by TV News Desk - January 28, 2020
The Nine Seas, Fiona McBain (Ollabelle, The Big Bright, Then There Were Two) and Liz Tormes (solo artist, The Big Bright), will release their debut album, Dream of Me, on April 3, 2020. Dream of Me, a collection of 12 tracks featuring two spellbinding voices telling dark-hued stories, was co-produce... (
more...
)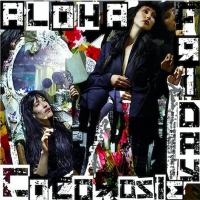 CocoRosie Announce North American Tour & Share 'Aloha Friday'
by TV News Desk - January 21, 2020
Today, CocoRosie (Sierra and Bianca Casady) announce their first North American tour dates in honor of their upcoming album Put The Shine On (pre-order HERE). In April, they will play their new music and old favorites in one-of-a-kind live shows in Los Angeles, San Francisco, Chicago and New York.... (
more...
)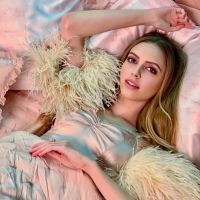 LIVVIA Releases Bold New Single 'Say It'
by TV News Desk - January 17, 2020
Singer-songwriter LIVVIA announces the release of her fifth single "Say It" out now via 12Tone Music - listen below. Having worked alongside notable artists such as the Jonas Brothers, Quavo, Jessie J, and Meghan Trainor, as well as having cemented a top 40 radio hit with her 2018 pop single "Damn"... (
more...
)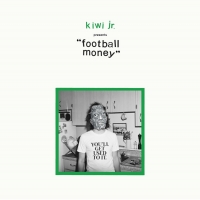 Kiwi Jr Releases Debut Album Today
by TV News Desk - January 17, 2020
Today, January 17, sees the world-wide release of Football Money, the debut album from Toronto's Kiwi Jr. The album is out via Persona Non Grata Records and follows the March 2019 Canadian release on Mint Records.... (
more...
)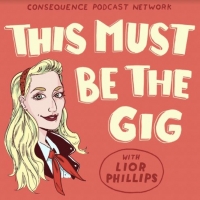 Alicia Keys Talks New Album, Book and Grammy's Hosting with Lior Phillips on 'This Must Be The Gig' Podcast
by TV News Desk - January 10, 2020
Consequence Podcast Network is kicking off 2020 with the release of their latest episode of This Must Be The Gig featuring the incomparable Alicia Keys. The 15-time GRAMMY Award winning music icon spoke with host Lior Phillips about her upcoming year. She's releasing her seventh studio album, ALICIA... (
more...
)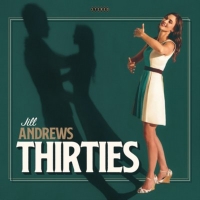 Jill Andrews to Release New Album THIRTIES
by TV News Desk - January 10, 2020
Acclaimed singer, songwriter and musician Jill Andrews will release her anticipated new album, Thirties, March 27 via Vulture Vulture/Tone Tree Music. In advance of the release, Andrews' new song, "Back Together," is debuting today. Listen below!... (
more...
)