Latest Articles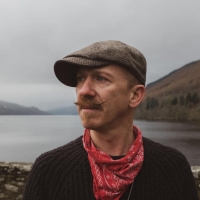 Foy Vance Releases Two New Tracks
by Sarah Jae Leiber - May 27, 2021
"Sapling" and "Signs Of Life" are two of the first tracks Vance wrote for the new album, and together they showed him the path forward. These are songs about birth and rebirth, degeneration and regeneration, life and death, which bloomed into existence while all around a global pandemic was doing th...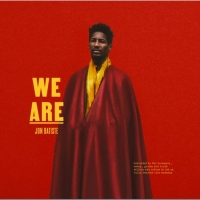 Jon Batiste Releases New Album WE ARE
by Chloe Rabinowitz - March 19, 2021
Golden Globe winner and Oscar nominated recording artist and activist Jon Batiste today released his highly anticipated album WE ARE (Verve Records). WE ARE represents a completely new sonic chapter for Jon Batiste....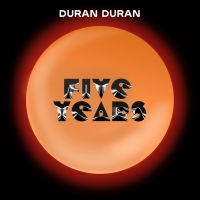 Duran Duran Pays Tribute to David Bowie With 'Five Years' Cover
by Sarah Jae Leiber - January 08, 2021
Today, internationally acclaimed, multi-platinum and award-winning pop legends Duran Duran kick-off their 2021 40th anniversary celebrations by going back to where it all began for them, with a stunning stand-alone cover of David Bowie's timeless classic, 'Five Years.'...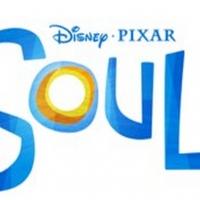 VIDEO: Watch a New Featurette About the Music of SOUL
by Stage Tube - December 17, 2020
Walt Disney Records is set to release Disney and Pixar's Soul Original Motion Picture Soundtrack, Soul Original Score vinyl album and Music From and Inspired by Soul vinyl album....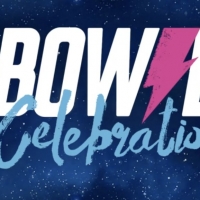 Adam Lambert, Duran Duran, and More Join Lineup For David Bowie Musical Celebration, JUST FOR ONE DAY!
by Stephi Wild - December 16, 2020
David Bowie musical celebration, Just For One Day has added a group of stars to its lineup. Joining the concert are Adam Lambert, Trent Reznor, Duran Duran, Billy Corgan, Perry Farrell, Lzzy Hale, Ian Hunter, Joe Elliott, Atticus Ross, Gavin Rossdale, Peter Frampton, Tony Visconti and more....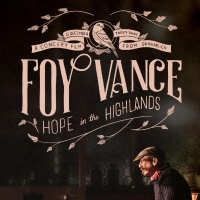 FOY VANCE: HOPE IN THE HIGHLANDS to Stream This Saturday
by Chloe Rabinowitz - December 10, 2020
Streaming at 9pm EST/PST this Saturday December 12th, "Hope in The Highlands" is a very special filmed event from Award-winning Northern Irish singer/songwriter Foy Vance. Directed by Vance's creative partner Gregg Houston of Babysweet Productions, the film will be captured in Foy's current hometown...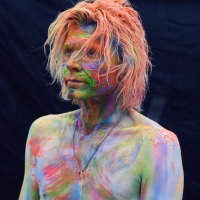 Finnish Producer & Artist JORI SJÖROOS Releases 'SJÖROOTS' Album
by Sarah Jae Leiber - November 20, 2020
Label head and multi-award-winning producer JORI SJÖROOS releases his album SJÖROOTS, on the 20th of November via 11 ONES. ...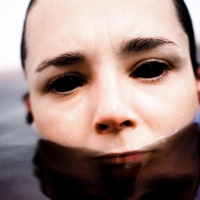 Jehnny Beth Releases New Single 'Heroine'
by Kaitlin Milligan - May 06, 2020
Songwriter, singer, and multi-disciplinary artist Jehnny Beth has released a new single -- titled "Heroine" and produced by acclaimed producer Flood – from her forthcoming album, To Love Is To Live, which has a new release date of June 12....
Maren Morris, Thomas Rhett Lead Nominations for the ACADEMY OF COUNTRY MUSIC AWARDS - See Full List!
by Kaitlin Milligan - February 27, 2020
The Academy of Country Music® announced today the nominations for the 55TH ACADEMY OF COUNTRY MUSIC AWARDS, Country Music's Party of the Year®, honoring the biggest names and emerging talent in the Country Music industry. Reigning ACM® Entertainer of the Year and 15-time ACM Award®-winner Keith Urba...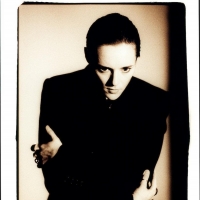 Jehnny Beth Announces Debut Solo Album & Tour
by Kaitlin Milligan - February 05, 2020
Songwriter, singer, and multi-disciplinary artist Jehnny Beth will release her debut solo album, To Love Is To Live, on May 8th, 2020 via Caroline Records. The record, which was recorded in Los Angeles, London, and Paris, features a number of collaborators, including producers Flood, Atticus Ross, a...