BIO:

Archive is a musical group based in London, England, whose music spans electronic, trip-hop, avant-garde, post-rock[citation needed] and progressive rock. Over their eighteen-year history, the band has released nine studio albums and enjoyed established success throughout Europe, while remaining little-known in their native Britain.Archive was formed by Darius Keeler and Danny Griffiths in 1994 from the ashes of the UK breakbeat act, Genaside II. Together with the female singer Roya Arab and the young rapper Rosko John, the band released their first album Londinium on Island Records in 1996, a mix of dark trip hop (in a similar vein to Massive Attack), electronica and, naturally, their breakbeat and hardcore roots, but with the unequivocal match of string arrangements and almost baroque and classically influenced songwriting. The album received moderate critical acclaim, but due to artistic differences, the band split up later that year. In Q magazine, Peter Gabriel was quoted as saying, "Londinium was one of my most favourite albums of the year."
Latest Articles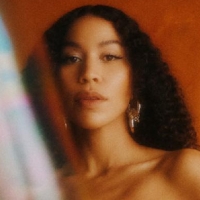 Charlotte Dos Santos Shares New Single 'Filha Do Sol'
by Michael Major - July 20, 2022
Charlotte Dos Santos returns with stunningly intricate and sentimental new track "Filha Do Sol," which is taken from her highly anticipated debut album MORFO. The accompanying visualizer for "Filha Do Sol" channels tranquility as Charlotte moves through the scenic landscapes of Norway. Plus, check o...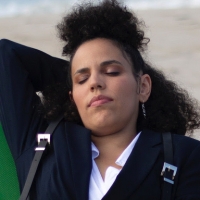 Xenia Rubinos Releases New Single & Announces West Coast Tour Dates
by Michael Major - July 18, 2022
Xenia Rubinos, the prolific New York City-based artist who's broken barriers of sound and style is back with "Dia Libre en el Yanky" - the third in a series of re-imagined tracks from her critically acclaimed album Una Rosa. The track features a gut-punching cypher from Cuban rapper El Individuo....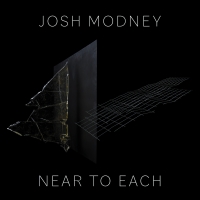 Josh Modney Releases Near To Each, His Debut Album As A Composer And Bandleader, On Carrier Records
by Grace Cutler - July 05, 2022
On Friday, August 5, 2022, composer, solo improviser, bandleader, and writer Josh Modney releases Near To Each, his debut full-length album as a composer and bandleader, on Carrier Records. The album features nine compositions for a quartet of adventurous musicians including Ingrid Laubrock (saxopho...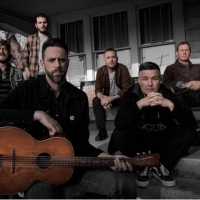 Dropkick Murphys Live to Perform at Kings Theatre on October 24
by Michael Major - June 28, 2022
Legendary punks, Dropkick Murphys, will perform live at Kings Theatre in Brooklyn on October 24 for the New York City date of their This Machine...Theatre Tour. The band will be performing their upcoming album 'This Machine Kills Fascists' in full with this run being their first ever intimate and si...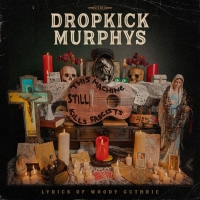 Dropkick Murphys Announce New Album 'This Machine Still Kills Fascists'
by Michael Major - June 21, 2022
Dropkick Murphys have announced a new album unlike anything they've done to date, bringing Woody Guthrie's words to life on This Machine Still Kills Fascists, to be released digitally and on CD September 30 via the band's Dummy Luck Music / [PIAS], with a special edition vinyl out in November. Plus,...
The Revivalists Take the Stage for Charity Concert In The Hamptons
by A.A. Cristi - June 02, 2022
Greg Williamson and Nicole Rechter, the founders of RWE Partners, are continuing the Hamptons summer charity concert series they debuted last year with an instant sell out of the Marcus King & Friends show. ...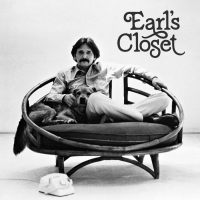 Light in the Attic Announce 'Earl's Closet'
by Michael Major - May 26, 2022
Earl McGrath was the ultimate '70s jet setter, an art collector and comic bon vivant, who stumbled into the record business and discovered Daryl Hall and John Oates, and later Jim Carroll, while holding court at his legendary salons in Los Angeles and New York. Atlantic founder Ahmet Ertegun gave Ea...