Latest Articles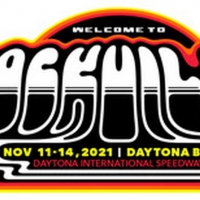 Welcome To Rockville Returns In 2021 With Metallica, Nine Inch Nails & More
by Sarah Jae Leiber - May 19, 2021
Says Disturbed's David Draiman, "We cannot wait to share the Rockville stage with the likes of Metallica, Nine Inch Nails, Lynyrd Skynyrd and so many other great Disturbed friends. What a massive lineup. C'ya in November, Daytona Beach."  ...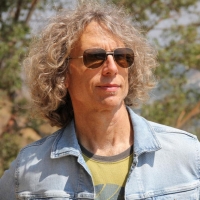 Singer-Songwriter-Guitarist David Haerle Asks Listeners To Take A 'Train Down Memory Lane'
by Sarah Jae Leiber - April 21, 2021
Quickly earning a reputation for honest, heartfelt, and personal yet relatable pieces with an emphasis on storytelling and songwriting, this new song doesn't veer off course....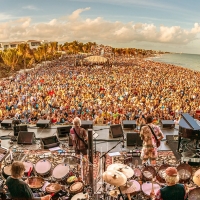 Dead & Company Returns to Mexico For PLAYING IN THE SAND in 2022
by Stephi Wild - April 03, 2021
Dead & Company has announced its return to Riviera Cancun, Mexico, in January 2022 for their fourth Playing in the Sand destination event. The four-night run of concerts will take place January 13th–16th at the Moon Palace Cancún resort....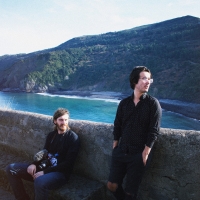 Sexy Pigeon Share New Single 'Run Away Together'
by Sarah Jae Leiber - April 02, 2021
Pastel Summer's namesake comes from an amalgamation of soft chords, synths, and visuals that create a wistful summer atmosphere. It's a much needed vibe after over a full year of negativity. Sexy Pigeon describes the EP as 'a soothing form of nostalgia that makes us all think of past vacations and s...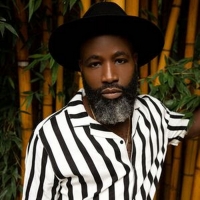 Sanya N'Kanta Shares New Video 'I Don't Remember'
by Sarah Jae Leiber - March 26, 2021
These Are The Days has been acclaimed by Under The Radar, American Songwriter, Atwood, MXDWN, and more. N'Kanta was also recently a guest on WNYC's 'Soundcheck' as well as WFAE's 'Amplifier.' ...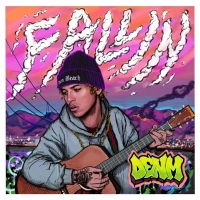 DENM Release New Single 'Fallin''
by Sarah Jae Leiber - March 16, 2021
"'Fallin' was a song I wrote about telling my girl how I felt about her in the car at the airport right before I moved to Hawaii," reveals DENM. 'It was like, man this timing is crazy, but this is how I feel and I hope you feel it too, anyways have a good summer, bye!'...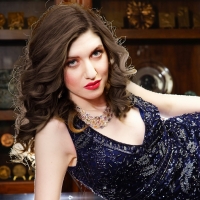 BWW Interview: Victoria Gordon Doesn't Need a Label
by Sarah Jae Leiber - March 08, 2021
With a touch of class she inherited from her show-business family and a keen eye and ear for what both physically present and socially distant audiences might want, the multitalented Gordon is a force to be admired....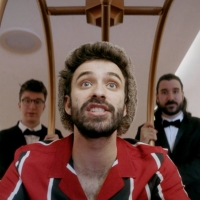 AJR Releases New Single And Video 'Way Less Sad'
by Sarah Jae Leiber - February 17, 2021
"'Way Less Sad' is a song about how we're really feeling in this moment," said AJR. "So much of last year felt apocalyptic and this year we can finally see the light at the end of the tunnel. Things aren't back to normal yet but we should be celebrating the small wins, even if they seem trivial."...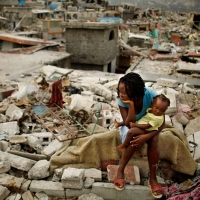 People Across the World Remember the 2010 Quake
by Sarah Jae Leiber - January 13, 2021
On January 12, 2010, a 7.0 magnitude earthquake hit Haiti and destroyed Port-au-Prince and other cities nearby. During the earthquake, everyone was affected, whether they were rich or poor. ...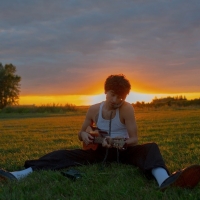 Adam Melchor Releases New Single 'Last Time'
by Sarah Jae Leiber - January 08, 2021
After amassing north of 40 million streams and attracting acclaim from Billboard, NPR, American Songwriter, Wonderland and more last year, New Jersey-born and Los Angeles-based singer, songwriter, and producer Adam Melchor kicks off 2021 with his new single and music video entitled "Last Time."...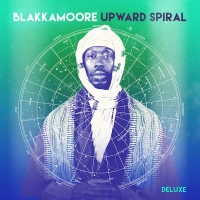 Blakkamoore Announces Upward Spiral Deluxe Edition CD is Available
by Sarah Jae Leiber - December 23, 2020
Grammy Nominated artist and producer Blakkamoore is excited to announce the CD release of his Upward Spiral Deluxe Edition album with Lustre Kings Productions, and available on all streaming platforms....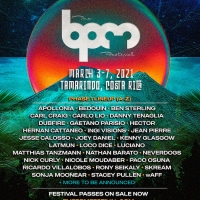 The BPM Festival Announces Phase 1 Lineup for Second Annual Costa Rica Edition
by Sarah Jae Leiber - December 03, 2020
The long-awaited lineup for the second edition of The BPM Festival: Costa Rica has been announced, featuring performances from dance music's finest tastemakers....