| | |
| --- | --- |
| BIO: Aeroplane is a rock band based in Stip, Macedona. The members of the band composes Alexander Runcev (vocals and guitar) and Tony Vasylev (vocals and keyboard. | |
Latest Articles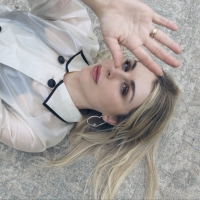 Owl Eyes Releases New Single 'Tokyo'
by TV News Desk - April 01, 2020
Mushroom are thrilled to reveal the new hazy pop delight from Owl Eyes titled 'Tokyo'. Another radiant slice of music which today the moniker of Melbourne-based singer-songwriter Brooke Addamo announces will be alongside six other phenomenal tracks on her highly anticipated EP Invisible Woman - set ... (
more...
)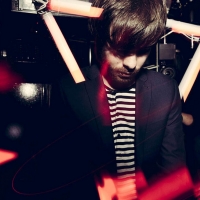 Louis La Roche Releases New Single 'Better (feat. Lucy Pearson)'
by BWW News Desk - October 25, 2019
Born and based in the UK, producer, remixer and DJ Louis La Roche has released his latest single, 'Better (feat. Lucy Pearson)' via his own imprint Ever After Records on 25th October. The track has just premiered on Magnetic Magazine. La Roche has previously provided official remixes for artists suc... (
more...
)

NICOLAAS Shares Louis La Roche Remix Of 'No Stranger Thing (ft. Lucy Mason)'
by BWW News Desk - May 01, 2019
After the successful release of 'No Stranger Thing Ft. Lucy Mason' and a sterling remix of the track by Pages, Canadian recording artist and producer NICOLAAS offers up a new remix by Louis La Roche released on 26th April via Haven Sounds. UK-born nu-disco/ French house/ funk producer, remixer and D... (
more...
)

Iron Maiden Fly Replica Spitfire As their Sold Out Legacy of the Beast Tour Lands in the UK
by TV News Desk - July 24, 2018
The U.K. leg of IRON MAIDEN's much vaunted 'Legacy Of The Beast Tour' kicks off next week in Newcastle on Tuesday 31st July with a Spitfire buzzing the stage during the opening number Aces High. The plane is a 90% sized replica of an actual Supermarine Spitfire Mk Vb registration number AA 853 from ... (
more...
)

LEON OF ATHENS Unveils Okeechobee Music Fest, SXSW Schedule, New Album XENOS Out Now
by TV News Desk - February 28, 2018
Immensely talented London-via-Athens indie pop artist Leon of Athens is set to make his US live debut this week at Okeechobee Music Fest, where he'll take the stage Friday, Mar 2, at 1:30pm to play songs from his newly released third album, Xenos. Fans can expect an empowering live set stacked with ... (
more...
)
DJ MaestroThe Magician Releases 'MEGAMAGICTAPE 2016'
by BWW News Desk - December 21, 2016
Fresh from his sold out US fall tour, production and DJ maestro The Magician has delivered a treat to celebrate reaching the end of another monumental year with a very special edition of his popular Magic Tape series.... (
more...
)