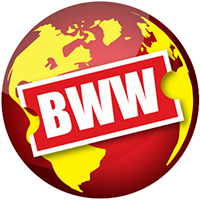 American Music Theatre Project Breaks Virtual Ground With [re:CLICK] 2.0
by Alexa Criscitiello - June 18, 2021

American Music Theatre Project's experimental web-based production allows audiences to pick an avatar and the version of the show they want to 'play.'.
---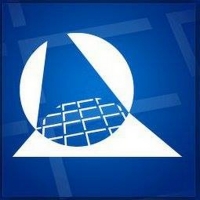 Fox Cities P.A.C. to Celebrate Make Music Day With Free Events
by Chloe Rabinowitz - June 18, 2021

The Fox Cities Performing Arts Center will take part in Make Music Day, a free, worldwide celebration that encourages people of all ages and backgrounds to experience the joy of making music.  Make Mu...
---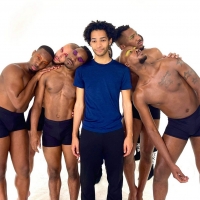 VIDEO: Kemar Jewel Releases Newest Project SOFT: A LOVE LETTER TO BLACK QUEER MEN
by Chloe Rabinowitz - June 18, 2021

Viral internet sensation Kemar Jewel, a Black Queer director/choreographer from Jamaica and raised in Philadelphia, has released a visual love letter that uses the language of contemporary dance to he...
---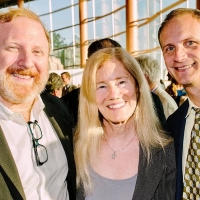 New Musicals OTHER WORLD and GOODBYE NEW YORK to Headline New York Theatre Barn's Upcoming New Work Series
by Chloe Rabinowitz - June 18, 2021

New York Theatre Barn will host a free live stream of its award-winning New Works Series on Wednesday, June 23rd, 2021 at 7PM EST, featuring excerpts from the new musicals Other World and Goodbye New ...
---
BWW Review: MIRETTE at Music Theatre Wichita
by Paula Makar - June 18, 2021

Mirette is based on the Caldecott Award-winning book Mirette on the High Wire by Emily Arnold McCully. The musical runs June 16-20 at the Century II Convention Hall, with excellent socially distanced ...
---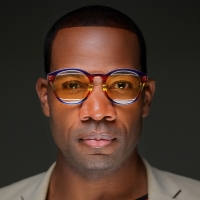 Long Beach Opera Announces Dr. Derrell Acon As Its Assoc. Artistic Director And Chief Impact Officer
by Alexa Criscitiello - June 17, 2021

Long Beach Opera announced today that the company is promoting Dr. Derrell Acon to the position of Associate Artistic Director & Chief Impact Officer effective immediately. Dr. Acon has served as the ...
---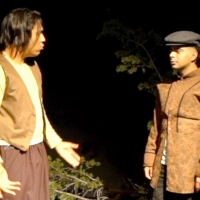 Teatro Paraguas Presents Classic Folktales EL PERRO Y ZORRO
by Alexa Criscitiello - June 17, 2021

Teatro Paraguas presents two classic bilingual cuentos (folktales):  Pulgas en las orejas (Fleas in the Ear), and el Zorro que caminaba (The Fox who Travelled).
---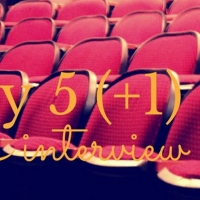 Friday 5(+1): HPAC's World Premiere Production of Michael Kurek's DEAR MISS BARRETT
by Jeffrey Ellis - June 17, 2021

We welcome back our regular feature, The Friday 5 (+1), with today's opportunity to get to know four members of the Dear Miss Barrett cast better before the curtain goes up on the show's world premier...
---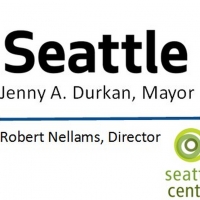 Seattle Iranian Festival Celebrates Traditional and Contemporary Iranian Culture
by Alexa Criscitiello - June 17, 2021

Seattle Iranian Festival brings together Iranians, Iranian Americans and non-Iranians in a rich cultural celebration.
---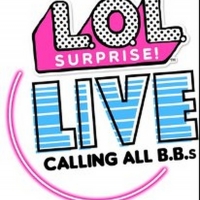 L.O.L. Surprise! Revolutionizes Family Entertainment with Launch of New Immersive Hologram Concert Tour
by Alexa Criscitiello - June 17, 2021

"L.O.L. Surprise! Live – Calling All B.B's" will feature fan favorites and best sellers Lady Diva, Royal Bee, Neonlicious, and Swag in the first-ever family spectacular with original music, dancers, a...
---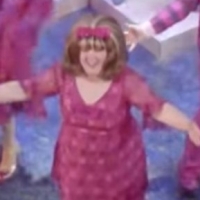 VIDEO: The Cast of HAIRSPRAY Performs 'You Can't Stop the Beat' on BBC The One Show
by Alexa Criscitiello - June 17, 2021

Marisha Wallace will take on the role of Motormouth in Hairspray at the London Coliseum running 21 June through 29 September 2021.
---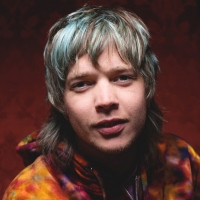 Billy Strings Wins Breakthrough Artist of the Pandemic at 2021 Pollstar Awards
by Sarah Jae Leiber - June 17, 2021

Strings also debuted his new song, "Wargasm" featuring special guest RMR, earlier this month.
---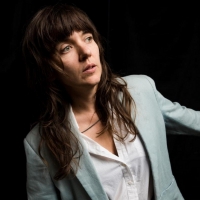 Courtney Barnett Announces 2021/2022 North American Tour Dates
by Sarah Jae Leiber - June 17, 2021

Barnett has a brand-new album due for release in late 2021.
---
BWW Review: GREASE is The Word at Lyric Theatre of Oklahoma
by Adrienne Proctor - June 16, 2021

America's Musical GREASE is an iconic, nostalgic musical that brings memories and earworms in droves. Lyric Theatre's Summer Production is presented outside at the Bishop McGuinness High School footba...
---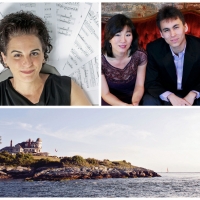 Newport Music Festival Presents BEACON OF THE BAY By Stacy Garrop
by Alexa Criscitiello - June 16, 2021

The Newport Music Festival will present the world premiere of Beacon of the Bay by Stacy Garrop, performed by The Boston Trio on Monday, July 12, 2021 at 7pm, at Newport's quintessential landmark Cast...
---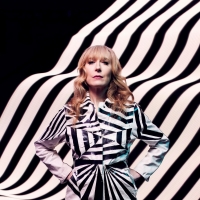 Heartless Bastards Announce First Album in Five Years
by Sarah Jae Leiber - June 16, 2021

A Beautiful Life also includes Heartless Bastards' 2020 single, "Revolution," available now on all digital platforms. An official music video – directed by documentary filmmakers Sam Wainwright Dougla...
---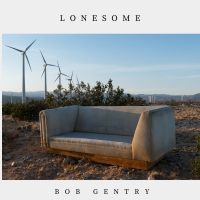 Bob Gentry Sets Blue Elan Records Debut Album Release
June 16, 2021

Working again with Grammy-nominated producer Dave Darling, Fortune Favors follows on the heels of Gentry's re-entry into the music business last October when he released his Back on the Horse EP, his ...
---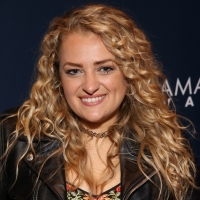 VIDEO: On This Day, June 16: Happy Birthday, Ali Stroker!
by Alexa Criscitiello - June 16, 2021

Today we're celebrating the birthday of the incredible Ali Stroker!
---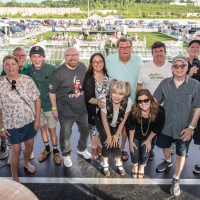 KEEP LIVE ALIVE SAINT LOUIS Raises $100,000 For Those In The Live Event Industry
by Stephi Wild - June 15, 2021

KEEP LIVE ALIVE SAINT LOUIS, the community fundraiser presented by The St. Louis Classic Rock Preservation Society is proud to announce it has raised over $100,000 from individual donations and local ...
---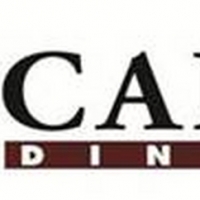 SHREK THE MUSICAL Will Be Performed by Candlelight Dinner This Summer
by Stephi Wild - June 15, 2021

The Candlelight Dinner Playhouse presents "Shrek The Musical" June 17 through August 22 at Candlelight Dinner Playhouse, 4747 Marketplace Drive, Johnstown, CO 80534. Tickets start at $55.50 and includ...
---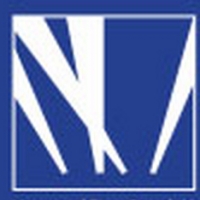 #IMOMSOHARD is Coming To The UIS Performing Arts Center in October
by Stephi Wild - June 15, 2021

The comedy duo of Jen Smedley and Kristin Hensley, creators and stars of the hit Facebook weekly series #IMomSoHard, have announced additional dates for their upcoming #IMOMSOHARD: The Getaway Tour.
---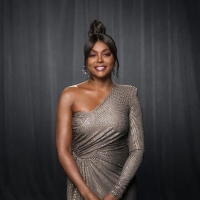 Taraji P. Henson Named As Host For 2021 BET AWARDS
June 14, 2021

Additionally, the "BET AWARDS" will be honoring Queen Latifah with this year's Lifetime Achievement BET Award.
---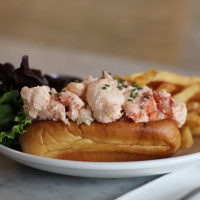 Cooking Time: Ed McFarland of ED'S LOBSTER BAR Shares his Lobster Roll Recipe for National Lobster Day
by Marina Kennedy - June 14, 2021

Ed's Lobster Bar (locations in NYC and Sag Harbor) truly has the best lobster dishes around. Chef Ed's lobster roll and lobster nachos are particularly delicious!
---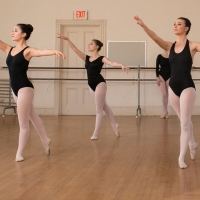 Marblehead School of Ballet Prepares for In-Studio and Online Summer Classes and Summer Intensives
by Chloe Rabinowitz - June 14, 2021

Dance, exercise and enjoy the summer at the North Shore's Marblehead School of Ballet (MSB).  This cultural hub, located at 115 Pleasant Street in Marblehead, Massachusetts, is now offering in-studio ...
---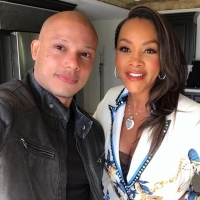 Marcos James Joins Lifetime's KEEPING UP WITH THE JONESES
by Chloe Rabinowitz - June 14, 2021

Actor Marcos James, best known for his performance as White Rat in HBO's Emmy Award winning series Game of Thrones, will appear in a major role in the Lifetime Movie Network (LMN) movie series Keeping...
---
Current Shows on FOX
Latest FOX Tweets
6/23 @ 11:13 AM

FOXTV - Set your alarms cause I'm going live tomorrow with @RonenRubinstein and @ArielVersace! #TVForAll https://t.co/qMZKG54cxu
Retweet | Reply | Original Link   
6/23 @ 6:30 AM

FOXTV - idk who needs to hear this, but @joelmchale is a stud. js. https://t.co/XwAtc0wydE
Retweet | Reply | Original Link   
6/22 @ 11:00 AM

FOXTV - I cannot be the only one who's still thinking about this photo of @ActuallyRafa. https://t.co/x9Rg0cqcSn
Retweet | Reply | Original Link   
6/22 @ 6:30 AM

FOXTV - Rise and shine besties! Here's @arnettwill's smile to brighten your day. https://t.co/kLzvqcWvrd
Retweet | Reply | Original Link   
6/21 @ 1:46 PM

FOXTV - In honor of #nationalselfieday here's my favorite selfie 😘 https://t.co/UAGSW01H3F
Retweet | Reply | Original Link   
6/21 @ 1:04 PM

FOXTV - Zoom in to see who's tuning into the @TMZ investigates: UFOs: The Pentagon Proof special on 6/29. https://t.co/9QZOd3haf3
Retweet | Reply | Original Link   
6/21 @ 1:00 PM

FOXTV - Zoom in to see who's tuning into the @TMZ investigates: UFOs: The Pentagon Proof special on 6/29. https://t.co/Jh62jtp6xN
Retweet | Reply | Original Link   
6/21 @ 12:54 PM

FOXTV - Zoom in to see who's tuning into the @TMZ UFO special on 6/29 https://t.co/dnMcL1HdgL
Retweet | Reply | Original Link   
6/21 @ 11:37 AM

FOXTV - Brian Michael Smith • @911LoneStar #PrideMonth • #TVForAll https://t.co/UziZXvRy5n
Retweet | Reply | Original Link   
6/21 @ 7:31 AM

FOXTV - When the @Postmates driver hasn't picked up my food yet… #Hangry https://t.co/rrXo6Zo4Jz
Retweet | Reply | Original Link   
6/20 @ 12:00 PM

FOXTV - A pic of @kenjeong and his pup to cure your Sunday scaries. https://t.co/F0ycvpm18N
Retweet | Reply | Original Link   
6/20 @ 7:00 AM

FOXTV - Me trying to remember how to dress myself after living in sweats for over a year. https://t.co/D1NtmW2kJ0
Retweet | Reply | Original Link