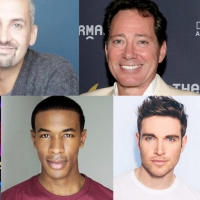 Meet the Judges of Broadway's Next on Stage: Dance Edition, Season 2!
by Team BWW - July 22, 2021

Tune in tonight to find out who made the Top 15 in our High School category and tomorrow for the College category. Until then, meet our panel of esteemed judges!
---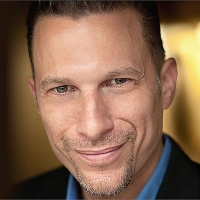 NJPAC Presents LAW & DISORDER: AN EVENING WITH COMEDIAN ELIZARDI CASTRO
by Chloe Rabinowitz - July 20, 2021

The Town Hall will welcome comedian ELIZARDI CASTRO on Saturday, November 27, 2021 at 8:00 p.m. One of the most innovative comedians around, Elizardi Castro uses language and culture to create humor t...
---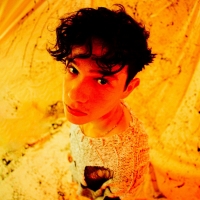 Sebastian Javier Returns With New Single 'Crystal Ball'
by Sarah Jae Leiber - July 09, 2021

Sebastian Javier recently announced his signing to Elektra Records in an exclusive interview with Billboard, and released "Bad For Me" alongside an official music video.
---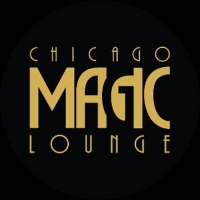 Chicago Magic Lounge to Return in August
by Chloe Rabinowitz - June 21, 2021

The Magic is Back! Chicago Magic Lounge, Chicago's home for close-up magic, has announced plans to reopen its speakeasy-style Art Deco venue on August 2, 2021.
---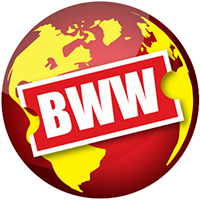 Segerstrom Center For The Arts Launches Summer Sounds Concert Series
by Alexa Criscitiello - June 18, 2021

Enjoy warmer weather and feel-good music at Summer Sounds, a casual and welcoming series of sunset concerts reflecting the global communities and diverse musical influences found in Southern Californi...
---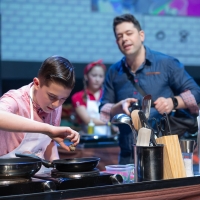 MASTERCHEF LIVE! Announces Rescheduled Tour Dates for Fall 2021
by Marina Kennedy - May 17, 2021

TCG Entertainment, leaders in live tour productions, and Endemol Shine North America, producers of the hit culinary competition series MASTERCHEF, premiering Wednesday, June 2 (8:00-9:00PM ET/PT) on F...
---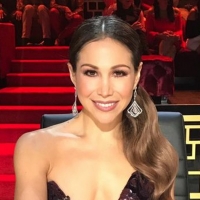 Meet the Stars of Stage Door: Bianca Marroquin Shares Her Love of Chita Rivera and Cooking!
by Nicole Rosky - April 28, 2021

Today, we're getting to know Broadway favorite Bianca Marroquin, with whom you can book a shoutout today!
---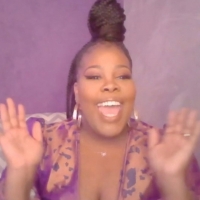 VIDEO: GLEE Cast Tributes Naya Rivera, THE BOYS IN THE BAND Wins, and More at the 2021 GLAAD Awards
by Alexa Criscitiello - April 08, 2021

GLAAD, the world's largest LGBTQ media advocacy organization, tonight hosted a virtual ceremony to announce the award recipients of the 32nd Annual GLAAD Media Awards. GLAAD partnered with Google to e...
---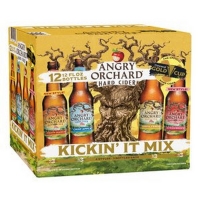 ANGRY ORCHARD and Concacaf Announce Partnership For The 2021 Gold Cup
by Marina Kennedy - March 31, 2021

Angry Orchard, the nation's leading hard cider maker (1), and the Confederation of North, Central American and Caribbean Association Football (Concacaf) announced today a year-long partnership, naming...
---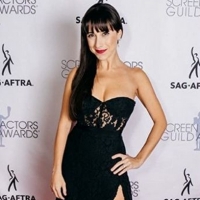 Patrick Oliver Jones, Mariana Cardenas, and Clara Francesca Stop By THE EFF YOUR FEARS PODCAST
by Alexa Criscitiello - March 30, 2021

The latest episode of The Eff Your Fears podcast, hosted by Ashley Monique Menard, features the multi-talented Patrick Oliver Jones (Why I'll Never Make It), sharing her journey from Disney, Vegas, Pr...
---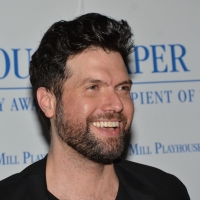 Podcast: LITTLE KNOWN FACTS with Ilana Levine and Special Guest, Mauricio Martínez
by Little Known Facts w/ Ilana Levine - March 08, 2021

Today's episode features Broadway veteran Mauricio Martínez. What is Mauricio up to right now? 'I'm in Miami- I've been here for a month working on a new TV show for the next couple of months.'
---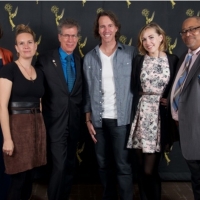 NATAS Announces Call For Scholarship Entries
by Alexa Criscitiello - March 04, 2021

The Foundation of The National Academy of Television Arts & Sciences has announced the call for entries for the Foundation's 2021 Scholarship Programs.
---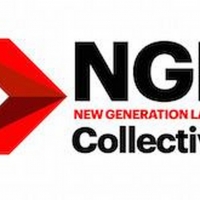 Hispanicize Unites Medical Experts, Celebrities & Community Leaders to Educate Latinx Community About Covid-19 Vaccines
by Alexa Criscitiello - March 03, 2021

The FREE half-day virtual event will take place on Friday, March 12th from 9am - 12pm PST / 12pm – 3pm EST. The multi-platform live virtual event is created and produced by NGL Studios.
---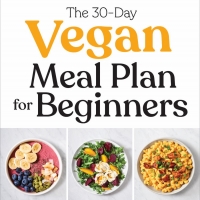 Chef Eddie Garza Releases New Book THE 30-DAY VEGAN MEAL PLAN FOR BEGINNERS
by Chloe Rabinowitz - January 25, 2021

Callisto Media has announced the release of their new title The 30-Day Vegan Meal Plan for Beginners by celebrity Chef Eddie Garza. The book is now available for pre-orders and will be officially avai...
---
The Old Globe Announces Upcoming Programming, Featuring a World Premiere Musical by Michael John LaChiusa & More
by Chloe Rabinowitz - January 19, 2021

As the world catches glimpses of a return to normalcy and dares to imagine a time when we can once again gather together in our theatre spaces, The Old Globe will produce a hybrid of digital and in-pe...
---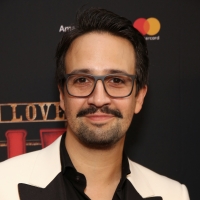 Lin-Manuel Miranda, Rita Moreno and More to Appear at the Official Latino Inaugural 2021, Hosted by Eva Longoria Bastón
by Chloe Rabinowitz - January 18, 2021

Eva Longoria Bastón was announced today as the host of the official Latino Inaugural 2021: Inheritance, Resilience & Promise streaming on The Choice channel on Peacock, and on Telemundo's and Univisio...
---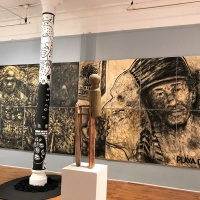 LATEA & The Art Community Honor Dr. Martin Luther King Jr. in New Virtual ARt Exhibit and Online Series of Events
by Chloe Rabinowitz - January 08, 2021

The Clemente Soto Vélez Cultural and Educational Center and Teatro LATEA have joined in collaboration with NYU and Univision,to commemorate Reverend Martin Luther King Jr. with eMeLe-K's "Social Recko...
---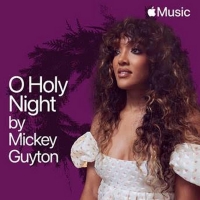 Mickey Guyton Reveals Special Performance on TODAY
by Sarah Jae Leiber - December 22, 2020

GRAMMY-nominated singer/songwriter Mickey Guyton recently performed a special version of "O Holy Night" on NBC's TODAY. Watch below.
---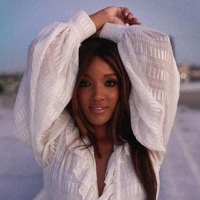 VIDEO: Mickey Guyton Releases 'Without a Net' Video
by Stage Tube - December 14, 2020

GRAMMY-nominated singer/songwriter Mickey Guyton has released the music video for her special track "Without A Net.'
---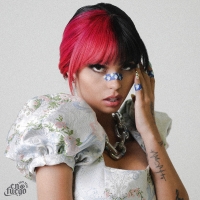 Andrekza Releases Evocative New Single 'Nerviosa'
by Sarah Jae Leiber - December 11, 2020

Venezuelan artist and creative director, ANDREKZA, releases evocative new track "Nerviosa" off of her forthcoming debut EP, Cassette Lado A, set to be released early 2021 via Steve Aoki's Latin imprin...
---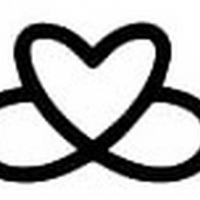 Renegade Social Music Platform Unitea Accelerates Growth
by Sarah Jae Leiber - December 09, 2020

Unitea has become the world's largest music loyalty platform, and a mobile app community designed to foster connection between artists and fans. Its audience has seen a 6x growth to over 1.2 million u...
---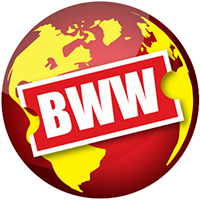 FOOL LA LA: HOME FOR THE HOLIDAZE Brings Laughs For Kids
by Alexa Criscitiello - December 07, 2020

The Bay Area's favorite Clown Prince of Fools, Unique Derique, makes his MarshStream debut with Fool La La: Home for the Holidaze, inviting audience members of all ages to get connected with some much...
---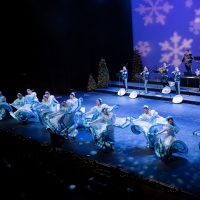 The Soraya Presents NOCHEBUENA EN CASA
by Alexa Criscitiello - December 02, 2020

In what has become a popular holiday tradition at The Soraya, the lively Nochebuena celebration returns this year as Nochebuena En Casa, an online presentation available to audiences beginning Friday,...
---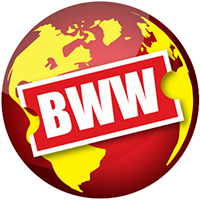 Shefik Returns As Official Judge For 5th Annual Shorty Social Good Awards
by Alexa Criscitiello - November 27, 2020

Media personality and technology maven Shefik (https://shefik.info) returns as an official judge for the 5th Annual Shorty Social Good Awards (https://shortyawards.com), where he served alongside a pa...
---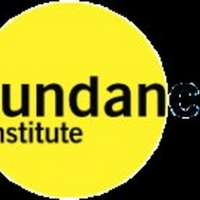 Sundance Institute Names 2021 Momentum Fellows
by Alexa Criscitiello - November 23, 2020

Sundance Institute announced today the third class of the Momentum Fellowship, a full-year program of deep, customized creative and professional support for mid-career writers and directors from under...
---
Current Shows on UNIVISION
Latest UNIVISION Tweets
7/26 @ 7:00 PM

Univision - .@rauldemolina cree que el maquillista que acusa a Lucía Méndez de haberlo insultado solo busca publicidad.… https://t.co/DYpxrYkNJk
Retweet | Reply | Original Link   
7/26 @ 5:30 PM

Univision - Sancar hará de todo por una reconciliación con Nare. Sigue los últimos capítulos de temporada en… https://t.co/fr6rgsk3rR
Retweet | Reply | Original Link   
7/26 @ 4:30 PM

Univision - Esta noche llega un capítulo explosivo en #SiNosDejanUS ¡Te esperamos! https://t.co/t0PqAilh4l
Retweet | Reply | Original Link   
7/26 @ 3:30 PM

Univision - La noche será solo de Valentina y Claudio. Hoy no dejes de seguir #DiseñandoTuAmorUS https://t.co/3kwcV4zvBG
Retweet | Reply | Original Link   
7/26 @ 3:00 PM

Univision - "Él está bien", dijo Ryan Dorsey en su mensaje de Instagram, aludiendo al hijo que tuvo con Naya, Josey. https://t.co/3t8yUm54lT
Retweet | Reply | Original Link   
7/26 @ 1:59 PM

Univision - "La Guzmán" contó cómo fue relación con Pablo Moctezuma, padre de Frida Sofía. https://t.co/Z04OjjGH4S
Retweet | Reply | Original Link   
7/26 @ 1:30 PM

Univision - Claves de las restricciones de viaje y cierres de fronteras terrestres con México y Canadá por el coronavirus.… https://t.co/GzVFqceAhz
Retweet | Reply | Original Link   
7/26 @ 1:00 PM

Univision - #GiselleSoto reiteró que no le importa que los 'haters' la ataquen a través de las redes sociales. https://t.co/1ty9nZ57RP
Retweet | Reply | Original Link   
7/26 @ 12:30 PM

Univision - Geraldine Bazán presume a su nuevo novio, pero su mamá dice que solo es "su pretendiente". https://t.co/QACDouXfPj https://t.co/aMvJqrQQH4
Retweet | Reply | Original Link   
7/26 @ 11:30 AM

Univision - Arturo Carmona cumple el deseo de volver a abrazar a su hija Melenie ahora que está "libre de covid".… https://t.co/QC0PaSZM67
Retweet | Reply | Original Link   
7/26 @ 11:00 AM

Univision - Más allá de haber sido rivales en uno de los partidos del torneo, ambas tienen aún la opción de convertirse en meda… https://t.co/zrPL84gWcc
Retweet | Reply | Original Link   
7/26 @ 10:30 AM

Univision - El Dr. René Sotelo, urólogo, le explicó que sí es posible, además de asegurarle que no puede reanudar su vida sexua… https://t.co/YPjZVNglBu
Retweet | Reply | Original Link   
7/26 @ 10:00 AM

Univision - #PanchoBarraza le recomendó que ya sentara cabeza y comience a hacerle más caso a lo que dice su pareja para tener… https://t.co/yVYW1qyEfy
Retweet | Reply | Original Link   
7/26 @ 9:36 AM

Univision - Agenda astral: semana del 26 de julio al 1 de agosto de 2021. https://t.co/UAjzGkCd8l https://t.co/tZ7fn2QI5c
Retweet | Reply | Original Link   
7/26 @ 9:10 AM

Univision - Regresa #QuienEsLaMascaraUS este 8 de agosto con más música, sorpresas y diversión. 🤩 https://t.co/4n3mmkXwga https://t.co/49OIdksUDW
Retweet | Reply | Original Link   
7/26 @ 7:15 AM

Univision - La buena noticia para todas ellas es que se ha destinado un fondo millonario para ayudarlas a saldar sus deudas. https://t.co/I2Yk9BcUdS
Retweet | Reply | Original Link   
7/26 @ 6:57 AM

Univision - Los temas que lxs editorxs estamos viendo, comiendo, comprando y (obvio) recomendando. ¿Así o más listas? https://t.co/zUIp50eqGy
Retweet | Reply | Original Link