Latest Articles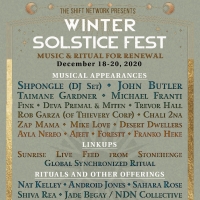 The Shift Network Announces Winter Solstice Fest, Featuring Shpongle, John Butler, Taimane and More
by Chloe Rabinowitz - December 09, 2020
The Shift Network have announced the Winter Solstice Fest, a free and intimate livestream event, set to run from December 18th-20th, 2020. The three-day festival will bring an international line up of musicians, ritualists, artists, visionary speakers, indigenous elders, and more together with a foc...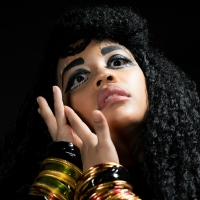 Masma Dream World Announces New Album PLAY AT NIGHT
by Chloe Rabinowitz - August 18, 2020
Masma Dream World-the solo recording project of multi-disciplinary artist/healer Devi Mambouka-today shared the lead single 'Theta' from her forthcoming full-length, Play At Night, releasing September 25th, 2020 via Northern Spy Records. ...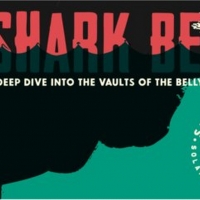 Legendary Belly Up Tavern Announces 'SharkBelly' Festival
by Kaitlin Milligan - May 05, 2020
The red-eyed, twenty-foot paper mache shark that lives above the bar at Solana Beach's famous Belly Up nightclub has been witness to countless jaw-dropping live shows in this intimate, 600 capacity live music venue—and the shark misses concerts just as much as the rest of us who are now sheltering-i...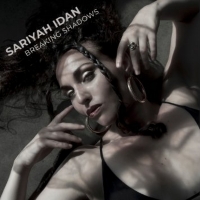 Songstress Sariyah Idan Unveils 'Breaking Shadows'
by Sarah Jae Leiber - October 23, 2019
Sariyah Idan is an American songwriter, vocalist, and multi-instrumentalist whose soul and jazz influenced expressions have come to fruition in her first full-length album, Breaking Shadows . An accomplished artist and arts educator, whose experience began singing ensemble world folk music as a chil...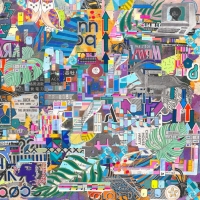 Afriqua Announces First Full-Length LP
by Tori Hartshorn - August 07, 2019
Berlin-based producer Adam Longman Parker announces Colored, his first full-length LP as Afriqua for R&S Records, with first single 'Space Dookie' ft. Big Farma.The album is a celebration of the unifying power of Black culture through the prism of electronic music. Listen to 'Space Dookie' ft. Big F...

Gang Gang Dance Announce September North American Tour Dates
by Macon Prickett - June 25, 2018
On Friday, June 22nd, New York's genre-defying stalwarts Gang Gang Dance released their first album in 7 years, Kazuashita, via 4AD, which they celebrated with a life-affirming sold-out release show that same night in their hometown of New York City....

The Broad Unveils 2018 Summer Happenings Music & Performance Line-Up Feat. Gang Gang Dance, faUSt, & More
by Macon Prickett - May 31, 2018
The Broad today announced the lineup for the third edition of Summer Happenings at The Broad, a music and performance series sponsored by Leading Partner East West Bank. Hailed by the Los Angeles Times as a "wildly eclectic mix of music and art," the summer event series – one of Los Angeles' most po...

Lindsay Bellows New Debut EP 'Wake to Dream' Showcases Fresh New Sound
by Caryn Robbins - November 07, 2017
In October of 2017, LINDSAY BELLOWS released her debut WAKE TO DREAM EP. The magic of Lindsay's artistry is immediately apparent when she is on stage: Songs are built from scratch, bringing together melodies, harmonies, and percussion using only her voice and a loop pedal, intimately revealing one p...

Internationally-Renowned Jazz Artist Anthony Tidd Moves to Enhanced Role at the Kimmel Center
by A.A. Cristi - September 26, 2017
The Kimmel Center for the Performing Arts is thrilled to announce internationally-renowned jazz artist and educator Anthony Tidd will move forward as the Kimmel Center's Jazz Artistic Advisor, acting as an expert consultant and vital resource for all matters involving jazz on the Kimmel Center Cultu...