Latest Articles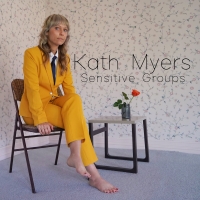 Kath Myers Announces Debut LP 'Sensitive Groups'
by TV News Desk - April 15, 2021
The songs on Sensitive Groups were written over the past five years, but Myers started recording them at the beginning of the weird strange glow of 2020 with Aaron Stern in his Glassell Park garage studio....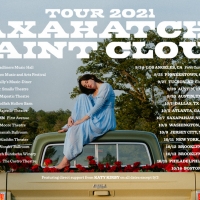 Waxahatchee Announces 2021 Tour Dates
by TV News Desk - April 14, 2021
Revisit Saint Cloud's singles "Fire," "Lilacs," and "Can't Do Much," the latter which landed on Barack Obama's favorite songs of 2020. Saint Cloud is available on CD, standard LP in a single jacket, and coke bottle-clear Peak Vinyl housed in a gatefold jacket (both vinyl editions include a large ful...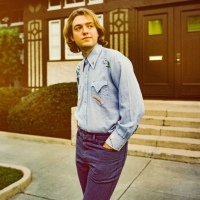 DAYGLOW Announces 2021 North American Tour Dates
by TV News Desk - April 13, 2021
The tour will be the first time Dayglow, also known as 21-year-old Sloan Struble, will get to play songs from his forthcoming album Harmony House which it out on May 21st on Struble's own Very Nice Records in partnership with AWAL.  ...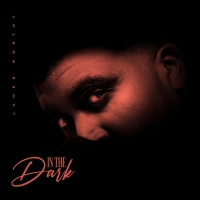 James Worthy Releases New Steamy Single 'In The Dark'
by BWW News Desk - April 07, 2021
'In The Dark' is the first official single from James Worthy arriving off his new highly anticipated Debut Studio Album 'Once A Fairytale' slated to release in the summer of 2021. The song speaks on the fictional, and non-fictional displays of making love 'In The Dark' as a metaphor intriguing liste...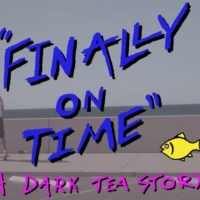 Dark Tea Releases Video for 'Finally On Time'
by TV News Desk - March 16, 2021
"The new track 'Finally on Time' is a piano ballad that revolves around a memory of driving through Northern California on tour," says Canino. "Bands tend to bemoan the long drive from San Francisco to Portland, and this song celebrates it. It's about coming home from tour but wishing you were still...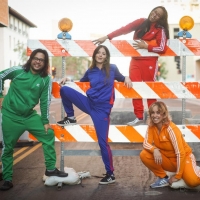 PRISM B!TCH Debut Full-Length Album 'Perla' Out Now
by TV News Desk - March 05, 2021
Prism B!tch – Lauren Poole [bass, vocals], Lilah Rose [keys, guitar, vocals], Chris Walsh [guitar], and Teresa Cruces [drums, vocals] – hop from robust riff-ery to sticky sweet hooks before dipping back into moments of distorted bliss and warm melodies....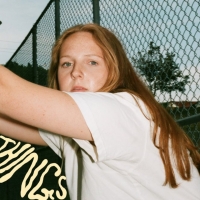 Charlie Houston Reveals Indie-R&B Single 'Things'
by TV News Desk - March 03, 2021
Today she reveals the brand new "Things" single/video, directed by Tranquilo (who have collaborated with Clairo and MorMor) and premiered with Under The Radar....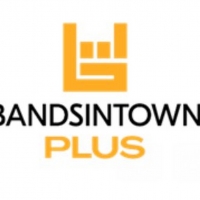 Haim, Nathaniel Rateliff Announced as Part of Bandsintown's PLUS Lineup
by TV News Desk - February 18, 2021
Since its debut in January 2021, Bandsintown PLUS has produced memorable shows and fan Q&A's led by guest hosts like Talkhouse Podcast host and producer Elia Einhorn....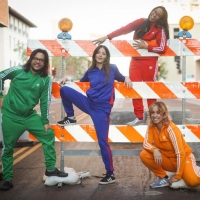 PRISM B!TCH Releases New Single 'Starlight'
by TV News Desk - February 17, 2021
The band also released a space-themed DIY music video to accompany the rock anthem, directed and edited by guitarist Chris Walsh, which first premiered with BrooklynVegan....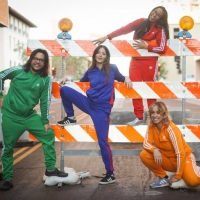 PRISM B!TCH New Single 'One Shot' Out Now
by TV News Desk - January 19, 2021
Emerging rock quartet Prism B!tch has released their new single "One Shot" and officially announced the details for their debut independent full-length studio album, Perla, due out Friday, March 5th....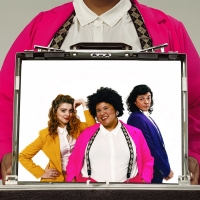 Bandits on the Run Announce EP With Premiere of New Single & Video
by TV News Desk - January 14, 2021
Bandits on the Run, the NYC-based indie-pop trio anchored by three-part harmonies and unique instrumentation, announce their forthcoming EP, Now Is The Time, dropping 5/7/2021, with the release of the new single, "We Battle Giants," on January 15. ...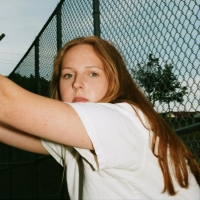 Charlie Houston Signs To Arts & Crafts
by TV News Desk - January 13, 2021
Each song from 19-year old artist Charlie Houston is an emotional timecapsule with relatable self-discovery storytelling and breathy, androgynous vocals....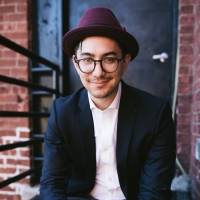 Danny Jonokuchi & The Revisionists Win The First Ever Count Basie Great American Swing Contest
by BWW News Desk - December 18, 2020
Primary Wave Music Publishing and the Count Basie Estate have announced Danny Jonokuchi & The Revisionists as the winners of the first ever Count Basie Great American Swing Contest. Chosen out of over thirty entries, Jonokuchi and his band won over the judges with their rendition of the Count Basie ...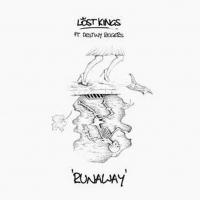 Lost Kings Release 'Runaway' Featuring Destiny Rogers
by TV News Desk - December 07, 2020
Los Angeles based producers Lost Kings release their new track, "Runaway" ft. rising singer/songwriter Destiny Rogers via Disruptor Records/RCA Records (listen below).  The track will be featured on their upcoming EP It's Not You.  ...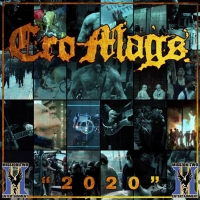 CRO-MAGS Release Music Video '2020'
by TV News Desk - December 02, 2020
"A lot can happen in any given year, but 2020 has taken it to another level," admits CRO-MAGS founder and bassist Harley Flanagan....