| | |
| --- | --- |
| BIO: In America Tony Joe White is known largely for his 1969 hit "Polk Salad Annie." Some may be familiar with "Rainy Night in Georgia," as performed by Brook Benton and a host of others, but few are aware that White wrote it. In Europe and Australia, it's another story. Over there, White's brand of sensuous swamp rock continues to pack clubs and theaters, and women of all ages suffer weak knees at the sound of his deep drawl—think Elvis first thing in the morning. Through four decades, the Louisianaborn picker has released more than two-dozen records, dealing out funky rhythm guitar and snakey solos. On his latest outing, The Shine [Swamp], this groove master employs his vintage Stratocasters and "Whomperstomper" to deliver a lecture on wringing sultry soul out of a minimalist attitude. | |
Latest Articles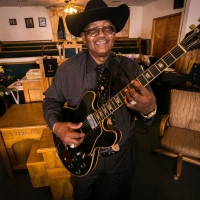 The Reverend John Wilkins Announces New Album & Shares First Song
by TV News Desk - July 30, 2020
Goner Records has announced the extraordinary new album from renowned gospel blues singer-guitarist Reverend John Wilkins...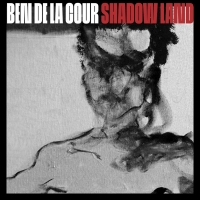 Ben de la Cour to Release Latest Album SHADOW LAND
by TV News Desk - April 13, 2020
There are singer-songwriters, and there are troubadours. Singer-songwriters are sensitive, polished souls, sharing their journal entries with the world, whereas troubadours do their best just to stay out of jail....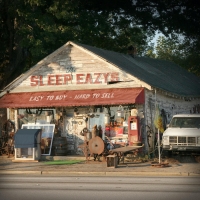 Joe Bonamassa's Latest Side Project, The Sleep Eazys, Release Debut Album
by TV News Desk - April 10, 2020
Today, Joe Bonamassa shares his latest project, the already critically acclaimed full-length instrumental debut album Easy To Buy, Hard To Sell from The Sleep Eazys....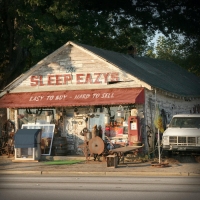 Joe Bonamassa Announces New Project 'The Sleep Eazys'
by TV News Desk - March 04, 2020
Today, Joe Bonamassa announces full-length instrumental album Easy To Buy, Hard To Sell as he debuts his brand new project, The Sleep Eazys. The first single, "Bond (On Her Majesty's Secret Service)," a nod to the 1969 classic action film, is now available on all streaming services (https://joeb.me/...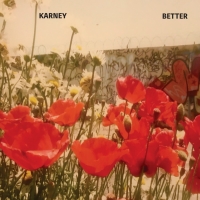 Karney Announces New EP BETTER
by TV News Desk - February 03, 2020
Anna Karney has been making great music for many years, performing across the United States and collaborating with many talented and notable artists. As a solo artist she has put out several singles and EPs, and now with her band KARNEY is set to release a new EP titled BETTER, a stunning collection...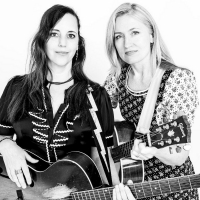 The Nine Seas Premiere 'Trials, Troubles, Tribulations'
by TV News Desk - January 28, 2020
The Nine Seas, Fiona McBain (Ollabelle, The Big Bright, Then There Were Two) and Liz Tormes (solo artist, The Big Bright), will release their debut album, Dream of Me, on April 3, 2020. Dream of Me, a collection of 12 tracks featuring two spellbinding voices telling dark-hued stories, was co-produce...
Corky Hale JAZZY CHRISTMAS Re-Released By LML Records
by BWW News Desk - December 12, 2019
Corky Hale's critically acclaimed holiday album, "Have Yourself a Jazzy Little Christmas," has been reissued by LML Records. An acclaimed jazz harpist, she also excels on piano and vocals. She is joined by Kirk Smith on bass and Tom Walsh on drums....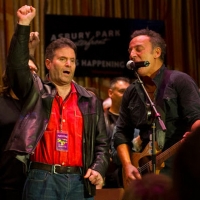 Kennedy Center Honors Telecast Reinforces LIGHT OF DAY WINTERFEST 20th Anniversary Global Mission
by BWW News Desk - December 11, 2019
As the 20th Anniversary Edition of LIGHT OF DAY WINTERFEST approaches next month, the ongoing mission of the world-renowned charitable festival to defeat Parkinson's Disease and related illnesses through the awesome power of music gains renewed national focus with the CBS telecast of the Kennedy Cen...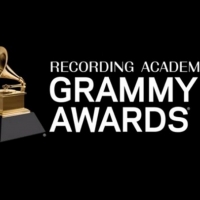 Lizzo, Billie Eilish, & Lil Nas X Lead GRAMMY Nominations - See Full List!
by TV News Desk - November 20, 2019
Recording Academy® President/CEO Deborah Dugan alongside Academy Chair of the Board of Trustees and renowned record producer Harvey Mason Jr., as well as GRAMMY Awards® host Alicia Keys and past two-time GRAMMY® nominee Bebe Rexha, today revealed nominees for the 62nd GRAMMY Awards in select categor...