Latest Articles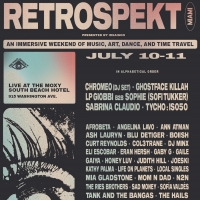 RETROSPEKT Festival Announces Line Up
by Sarah Jae Leiber - May 25, 2021
Sets will be programmed across three custom-designed stages designed and curated by Molly Surno, whose company Push Projects was hired to art direct Brooklyn's dance music club Elsewhere and in collaboration with Maktive, the creative geniuses behind Electric Zoo....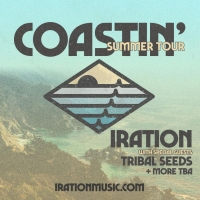 Iration Announces New Album COASTIN' & Summer Headlining Tour
by Kaitlin Milligan - March 09, 2020
Reggae-influenced alternative rock band Iration has announced their seventh full-length studio album Coastin' will be released early Summer 2020 (date to be announced soon) and has also revealed their annual summer touring plans. In support of the new album, the Hawaiian-bred, California-based band ...

7th Annual Gasparilla Music Festival Announces Lineup Headlined By THE ROOTS
by Macon Prickett - January 31, 2018
The Gasparilla Music Festival (GMF) presented by Cigar City Brewing has unveiled more acts that will be performing at the 7th Annual Gasparilla Music Festival taking place March 10 - 11 in downtown Tampa, FL....

The Ries Brothers To Release 'The View From The Outside' Next Month
by BWW News Desk - October 09, 2017
The lively young duo known as The Ries Brothers are gearing up to self-release their first full-length offering, The View From The Outside, due out November 10th, 2017....
Rootfire at the Park Festival Returns to Cocoa FL for 3 Days
by Caryn Robbins - August 23, 2017
Rootfire, Deuterman Productions, and Ineffable Live are returning for the second year to Cocoa, FL with Rootfire At The Park, a music and lifestyle festival that hosts exceptional music, and thoughtful details to make a day outside better...