| | |
| --- | --- |
| BIO: The Maine is an American rock band from Tempe, Arizona. Formed on January 21, 2007, the band released an EP, Stay Up, Get Down later that year. On December 11, 2007, The Maine released a five song EP entitled The Way We Talk produced by Matt Grabe. Its first full-length album, Can't Stop, Won't Stop was released in mid-2008, followed by its next holiday release in December 2008 ...And a Happy New Year. The band has released 3 full length albums. On July 13, 2010, The Maine released its second full-length album, Black & White, selling 22,634 copies in its first week. On December 6, 2011, the group's third album, Pioneer, was released and it peaked at No. 90 on the Billboard 200. | |
Latest Tweets
| | |
| --- | --- |
| 1/20 @ 11:59 AM | themaine - Follow @8123 to hear a very special announcement for 8123 Day! (1/21/20 at 10 AM Pacific) https://t.co/51TyUJQg1b |
| | |
| --- | --- |
| 1/19 @ 2:47 PM | themaine - EIGHTY ONE TWENTY THREE. One year ago today. Chills. #8123family https://t.co/Q08UJ94cAp |
| | |
| --- | --- |
| 1/17 @ 1:22 PM | themaine - Arizona! Tuesday we have a free meet and greet at the 8123 store and then an Emo night! Get those tickets and come… https://t.co/0NFFksebMR |
MORE TWEETS
Latest Articles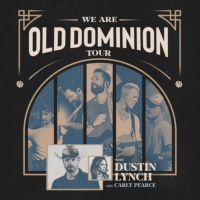 Old Dominion Announce U.S. Leg Of The 'We Are Old Dominion Tour'
by TV News Desk - January 16, 2020
Acclaimed 2-time CMA Group of the Year and 2-time ACM Group of the Year, Old Dominion announce U.S. leg of the "We Are Old Dominion Tour" kicking off in May. The tour will hit 13 cities with Dustin Lynch and Carly Pearce set to open on select dates.... (
more...
)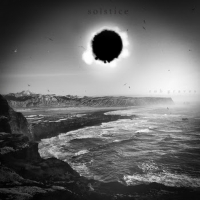 Rob Graves to Release Album Of Solo Piano Compositions
by TV News Desk - January 07, 2020
Award-winning producer Rob Graves will release an album of original piano songs based on improvisations, entitled Solstice, slated for February 28th, 2020. The album contains sixteen tracks, including three orchestral arrangements.... (
more...
)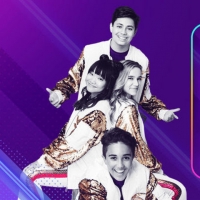 Kidz Bop and Live Nation Announce All-New 2020 Tour
by TV News Desk - January 06, 2020
KIDZ BOP, the #1 music brand for kids, announced today their brand-new tour, KIDZ BOP Live 2020. In partnership with Live Nation, KIDZ BOP will bring the highly-anticipated family-friendly live concert experience to 59 cities in the U.S., Canada, and Dominican Republic in 2020. Tickets go on sale be... (
more...
)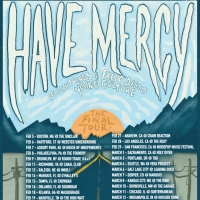 Have Mercy Announces Final Tour
by TV News Desk - December 18, 2019
Have Mercy has announced their final tour will take place early next year. With support from Selfish Things, Fredo Disco and Young Culture, the tour will kick off in Boston, MA on February 5th and travel across the United States before wrapping up in the band's hometown of Baltimore, MD for a very s... (
more...
)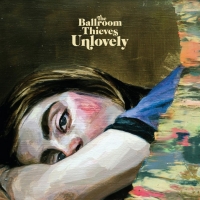 The Ballroom Thieves Announce Album 'Unlovely'
by TV News Desk - November 19, 2019
The Ballroom Thieves - Calin "Callie" Peters (vocals, cello, bass), Martin Earley (vocals, guitar), and Devin Mauch (vocals, percussion) - have announced their latest full-length album Unlovely will be released on February 14, 2020 via Nettwerk Records. With subject matters ranging from female empow... (
more...
)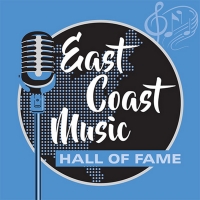 East Coast Music Hall of Fame Announces 2020 Honorees, Including Gloria Gaynor, Dionne Warwick, & More!
by TV News Desk - November 19, 2019
The East Coast Music Hall of Fame, (http://www.ecmhof.org), announced today their star-studded list of legendary music inductees and official event dates for their second annual event. The red carpet will be rolled out for a two-day event taking place Tuesday, June 9th, 2020 through Wednesday, June ... (
more...
)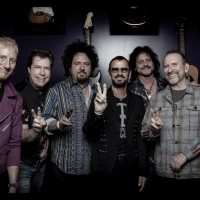 Ringo Starr And His All Starr Band Announce Spring 2020 Tour Dates 
by TV News Desk - November 04, 2019
Today Ringo Starr announced details for a North American tour with his current All Starr Band featuring Steve Lukather, Colin Hay, Gregg Rolie, Warren Ham, Gregg Bissonette, and Hamish Stuart. The tour will begin at Casino Rama in Rama Ontario, where Starr has performed many times, and launched seve... (
more...
)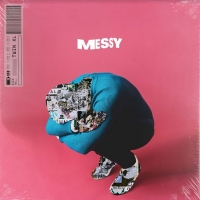 Alt-Pop Trio TWIN XL Drops New Single 'Messy'
by TV News Desk - November 01, 2019
Rising alt-pop trio TWIN XL releases their infectious new single 'Messy' today available on all digital streaming platforms now via Position Records/The Orchard. The band's new single that impacts alternative radio on Tuesday, November 12. The single, which exclusively premiered yesterday on LADYGUN... (
more...
)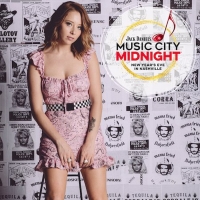 Kalie Shorr Joins Music City Midnight New Year's Eve Lineup Including Keith Urban, Jason Isbell, & More
by TV News Desk - October 28, 2019
Rounding out a monumental year in her career, Kalie Shorr will join the star-studded and diverse lineup of Jack Daniel's Music City Midnight: New Year's Eve in Nashville, the Nashville Convention & Visitors Corp announced on Friday. She will help Nashville ring in the New Year with Keith Urban, Jaso... (
more...
)
EVERYBODY UNDER THE SUN: VOICES OF SOLSTICE VOLUME I: THE SINGERS to be Released December 6
by TV News Desk - October 16, 2019
 Everybody Under the Sun: Voices of Solstice – Volume I: The Singers will be released on December 6, 2019. This two-disc anthology presents live recordings of 22 guest singers from 13 cultures of the world who have been featured in Paul Winter's solstice celebrations in the world's largest cathedral... (
more...
)