BIO:

In their 23 years of constant evolution The Gathering managed to touch on everything from metal and trip-rock to styles featuring more a ambient or progressive edge. No matter what direction they choose, they universally succeed. The swapping of vocalist Anneke Van Giersbergen (1994-2007) for Silje Wergeland led to the album 'The West Pole', and recently The Gathering revealed their latest opus magnus 'Disclosure' (September 2012). On this 10th release Silje's presence seems to inspire the band in ways that no previous vocalist ever has. From start to finish, the 8 tracks are an extraordinary endeavor into the farthest reaches of The Gathering's progressive/experimental side. Dark and light collide in a beautiful way as guitars, drums and bass-lines melt together with Silje's pitch-perfect vocals, keyboards, violins en even a trumpet. The Gathering is one of the most successful Dutch groups which extraordinary music and has influenced many bands. The band has sold a million records from their backcatalogue and toured the world with extensive tours in Europe, the USA and Canada, South-America and Central America.
Latest Tweets
| | |
| --- | --- |
| 12/1 @ 2:07 PM | theGathering - Our new single 'Stronger' is out now! 'Stronger' is taken from the EP 'Interference' that will be released togethe… https://t.co/x4z7ecT8EB |
| | |
| --- | --- |
| 11/29 @ 8:35 AM | theGathering - Our new single 'Stronger' will be released this Thursday December 2 on all streaming platforms! Stronger is taken f… https://t.co/lL765960Vk |
| | |
| --- | --- |
| 11/28 @ 10:02 AM | theGathering - Frank (composition) & Silje (lyrics) answered some questions we received about our single 'In Colour'. Upcoming alb… https://t.co/1KNAlGF8FD |
MORE TWEETS
Latest Articles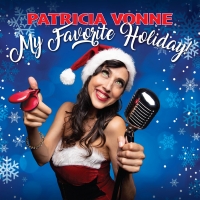 Patricia Vonne Releases New Christmas Album MY FAVORITE HOLIDAY
by Chloe Rabinowitz - November 19, 2021
Patricia Vonne, the multi-talented musician, actress, award winning filmmaker & two-time SXSW best female vocalist winner, is back with a new album My Favorite Holiday on her label Bandolera Records. ...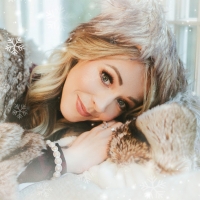 Lindsay Stirling's HOME FOR THE HOLIDAYS Concert Film to Come to Theaters
by Michael Major - November 11, 2021
Platinum-selling electronic artist, violinist, and multi-talented entertainer Lindsey Stirling will to showcase her heartwarming holiday special "Lindsey Stirling: Home for the Holidays" as a big-screen theatrical presentation in cinemas across the country, featuring exclusive bonus content. Plus, c...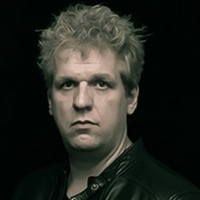 Fate-Crossed Rock Duo Libre Stone Lay It All On The Line For New 'Mark Of Cain' Single And Album
by A.A. Cristi - November 09, 2021
England's fate-crossed rock duo Libre Stone lay it all on the line when it comes to the release of their new full-length album and title single, Mark of Cain - available now....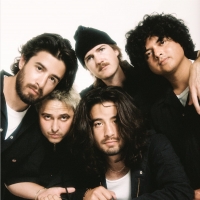 Clubhouse Release 'Are We Going Too Slow?' EP
by Michael Major - November 05, 2021
Feel-good indie-pop outfit Clubhouse have released Are We Going Too Slow?, a deeply intimate collection of songs, written and recorded while frontman Max Reichert battled bone cancer. Are We Going Too Slow?, as well as the singles – "Heartbroke," "Weekend," "Flipside," "NO WAY!" and "Home Videos", w...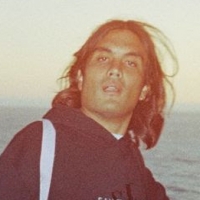 Green Gerry Shares New Single 'Aging Moon'
by Michael Major - November 03, 2021
The song was created during a stressful period in which the phenomenally talented songwriter and multi-instrumentalist was feeling creatively dull. Green Gerry announced his forthcoming album Pigeon Fix with a video for it's lead single, "Heaven 22," last month. Listen to the new track now!...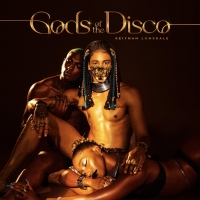 VIDEO: Keiynan Lonsdale Debuts New 'Gods of the Disco' Music Video
by Michael Major - October 29, 2021
Lonsdale was seen in the films 'Love, Simon' and Netflix's 'Work It'. Keiynan Lonsdale's debut album Rainbow Boy, released May 2020, is a love letter to the queer, black community as well as to his younger self. Watch the new music video now!...