| | |
| --- | --- |
| BIO: Since forming in 2008, Starring has honed the art of sublime textures that unite symphonic euphoria with machine-like repetitions and subversively sweet lullabies. Unhinged, introspective, but also weirdly unpredictable, the music arrives like a nutty and cosmic musical ice cream sundae. Now joining the roster of Brooklyn's Northern Spy, Starring releases ABCDEFG-HIJKLMNOP-QRSTUV-WXYZ: a creative bouquet that integrates fastidious studio experimentation with elements of the band's hot-blooded and earsplitting performances in the musty corners of Brooklyn's DIY rock scene. | |
Latest Articles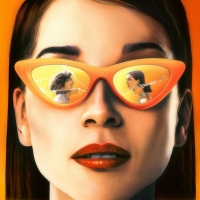 St. Vincent's THE NOWHERE INN Film & Soundtrack Out Today
by Michael Major - September 17, 2021
The film is a comedic 'mockumentary' that follows the creation of a documentary surrounding St. Vincent's life as a touring rockstar. However, they soon discover unpredictable forces lurking within subject and filmmaker that threatens to derail their friendship and the project....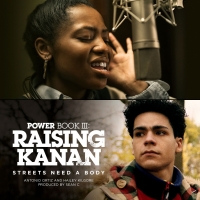 Hailey Kilgore and Sean Ortiz Share New Song From POWER BOOK III: RAISING KANAN
by Michael Major - September 15, 2021
Performed by series stars Antonio Ortiz and Hailey Kilgore, and produced by Sean C, this song originally debuted during a recent episode in the first season of Power Book III: Raising Kanan, which stars Patina Miller. ...