| | |
| --- | --- |
| BIO: Since forming in 2008, Starring has honed the art of sublime textures that unite symphonic euphoria with machine-like repetitions and subversively sweet lullabies. Unhinged, introspective, but also weirdly unpredictable, the music arrives like a nutty and cosmic musical ice cream sundae. Now joining the roster of Brooklyn's Northern Spy, Starring releases ABCDEFG-HIJKLMNOP-QRSTUV-WXYZ: a creative bouquet that integrates fastidious studio experimentation with elements of the band's hot-blooded and earsplitting performances in the musty corners of Brooklyn's DIY rock scene. | |
Latest Articles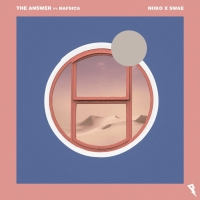 Niiko x SWAE Unveil New Single 'The Answer' Feat. Nafsica
by TV News Desk - August 13, 2020
LA-based producers Niiko x SWAE have revealed a breathtaking new single 'The Answer' feat. Greece-born singer/songwriter Nafsica out Thursday, August 13th via Proximity's label. The single follows Niiko x SWAE's recent remix of Cheat Codes 'Heaven' and marks the first string of releases embodying Ni...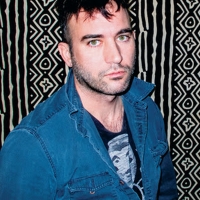 Sufjan Stevens Debuts New Song 'Video Game'
by TV News Desk - August 13, 2020
Sufjan Stevens debuts "Video Game," a new song from his forthcoming eighth studio album The Ascension, today....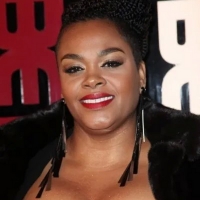 Gospel Star Jill Scott to Star In Mahalia Jackson Biopic, Produced by Jamie Foxx and Queen Latifah
by TV News Desk - August 12, 2020
Lifetime extends their partnership with trusted journalist Robin Roberts for four new movies under the Robin Roberts Presents banner. The network greenlights their next foray into the gospel music world with the biopic Robin Roberts Presents: The Mahalia Jackson Story....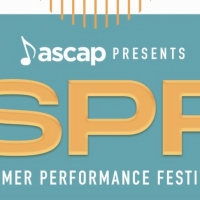 ROE, Amy Wadge, & EZI Set To Appear at ASCAP Presents SPF
by BWW News Desk - August 11, 2020
ASCAP (The American Society of Composers, Authors and Publishers) announced its eclectic music lineup for its first-ever ASCAP Presents SPF (Summer Performance Festival). The summer festival-inspired playlists of new, never-before-seen performances premiered last week, with this week's second of thr...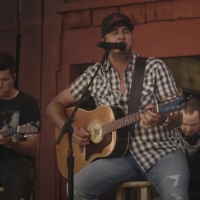 VIDEO: Luke Bryan Performs 'Born Here Live Here Die Here' on LATE NIGHT WITH SETH MEYERS
by Stage Tube - August 11, 2020
Last night on Late Night with Seth Meyers, musical guest Luke Bryan performs his song 'Born Here Live Here Die Here.' ...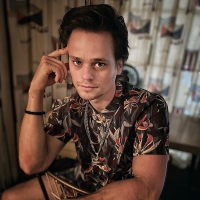 Aaron Dalla Villa Releases 'Conspiracy' Lyric Video
by BWW News Desk - August 10, 2020
Music artist and actor Aaron Dalla Villa recently released his first single titled 'Conspiracy,' which is about to hit 25k streams on Spotify. On August 7, 2020, he is releasing the official lyric video for the popular song. ...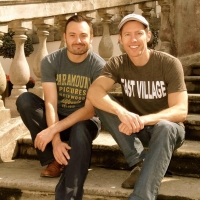 Anderson & Petty Will Release Three New Singles Over The Next Month
by BWW News Desk - August 08, 2020
Transatlantic writing duo Barry Anderson and Mark Robert Petty (Anderson & Petty) will be releasing three singles over the next month which have never been available to stream before....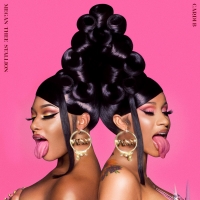 Cardi B Makes Her Return With 'Wap (Feat. Megan Thee Stallion)'
by TV News Desk - August 07, 2020
GRAMMY® Award-winning multi-platinum selling Atlantic recording artist Cardi B has announced today's release of her eagerly awaited new single...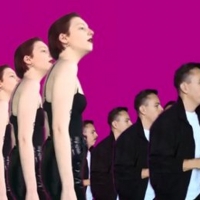 Purple Disco Machine & Sophie & The Giants Unveil Music Video For 'Hypnotized'
by TV News Desk - August 06, 2020
With yet another breakaway success under his belt following the release of the indie leaning nu-disco record 'Hypnotized' featuring Sophie and the Giants, today Purple Disco Machine releases the official music video for the celebrated release....
Lee Rogers Launches THE BLANK CANVAS Podcast
by BWW News Desk - August 02, 2020
The Blank Canvas is a new podcast from prolific director & producer Lee Rogers - chatting with the trail blazers, artists, thought leaders, athletes, entrepreneurs and creators - stellar individuals who inspire us to live large....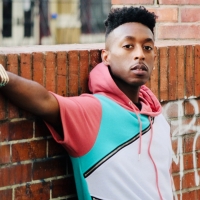 Deejay Young Releases New Album 'Primitive'
by BWW News Desk - July 31, 2020
This summer changed the life of Tampa native, and current Orlando resident, Deejay Young....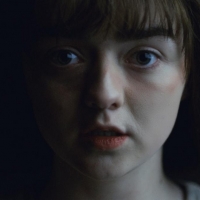 Madeon Releases New Video 'Miracle' Directed by Lena Headey & Starring Maisie Williams
by TV News Desk - July 29, 2020
Artist/producer Madeon has unveiled the stunning new video for "Miracle" today – watch below! ...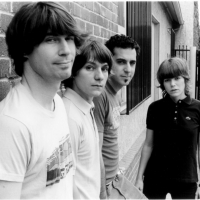 Rilo Kiley Announce Reissue of Self-Titled 1999 Debut Album
by TV News Desk - July 27, 2020
Rilo Kiley have announced plans to re-issue their extremely rare self-titled debut album from 1999....