| | |
| --- | --- |
| BIO: Since forming in 2008, Starring has honed the art of sublime textures that unite symphonic euphoria with machine-like repetitions and subversively sweet lullabies. Unhinged, introspective, but also weirdly unpredictable, the music arrives like a nutty and cosmic musical ice cream sundae. Now joining the roster of Brooklyn's Northern Spy, Starring releases ABCDEFG-HIJKLMNOP-QRSTUV-WXYZ: a creative bouquet that integrates fastidious studio experimentation with elements of the band's hot-blooded and earsplitting performances in the musty corners of Brooklyn's DIY rock scene. | |
Latest Articles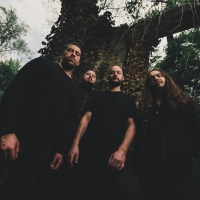 Moon Tooth Announces Signing to Pure Noise Records
by TV News Desk - October 14, 2019
Long Island metal band Moon Tooth have announced their signing to Pure Noise Records and shared the music video for 'Through Ash', taken from their 2019 album Crux. Fans can watch the video below!... (
more...
)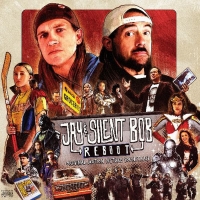 JAY & SILENT BOB REBOOT Soundtrack To Be Released on November 1
by TV News Desk - October 14, 2019
Entertainment One (a?oeeOnea??) is excited to announce the CD & digital release of Jay & Silent Bob Reboot a?" Original Motion Picture Soundtrack, on November 1, 2019 at physical and digital retailers everywhere.  The 26-track soundtrack features 13 dialog clips as well as 13 musical tracks, includi... (
more...
)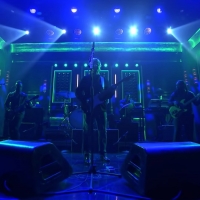 VIDEO: Watch Steve Miller Perform 'Space Intro/Fly Like an Eagle' on THE TONIGHT SHOW WITH JIMMY FALLON!
by Stage Tube - October 10, 2019
Music guest Steve Miller performs a medley of 'Space Intro' and 'Fly Like an Eagle' for the 'Tonight Show' audience.... (
more...
)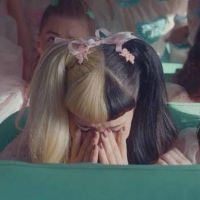 Melanie Martinez Releases Official Video for 'Wheels on the Bus'
by TV News Desk - October 10, 2019
Atlantic recording artist Melanie Martinez has released the official music video for "Wheels On The Bus" from her acclaimed new album and accompanying full-length film "K-12." The video is now available on her official YouTube Channel, and to watch below. "Wheels on the Bus" is proving to be a fan f... (
more...
)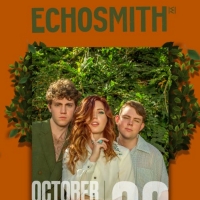 Artists Den To Kick-Off Season 14 Of 'Live From The Artists Den' With Echosmith
by TV News Desk - October 10, 2019
Artists Den, a critically acclaimed television music series best known for presenting intimate concerts by extraordinary artists in non-traditional settings, revealed today that Multi-platinum alt-pop sibling trio Echosmith will headline the first installment of Season 14.... (
more...
)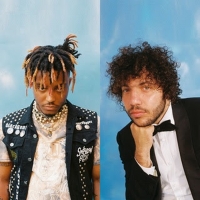 benny blanco Releases 'graduation' with juice WRLD, Video Features Hailee Steinfeld, Olivia Munn, Dove Cameron, and More!
by TV News Desk - August 30, 2019
Grammy-winning, multi-Platinum producer and artist benny blanco today unveils "Graduation" with Juice WRLD alongside a video starring blanco and Juice WRLD plus Hailee Steinfeld, Justice Smith, Olivia Munn,Dove Cameron, Ross Butler, Noah Cyrus,Tommy Dorfman, Tony Revolori, Lil Dicky,Maddie Ziegler a... (
more...
)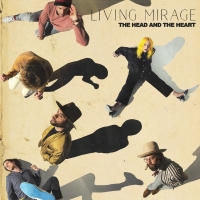 Front and Center Concert Series to Feature The Head and The Heart
by TV News Desk - August 30, 2019
Front and Center, the critically acclaimed concert series that kicked off its ninth season last month, announced that popular indie folk band The Head and The Heart is featured in its next episode on public television (check local listings). ... (
more...
)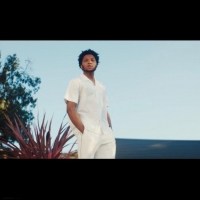 Gallant Releases New Visual For 'Sleep On It'
by TV News Desk - August 29, 2019
Gallant has released a new visual for single 'Sleep On It,' co-starring Ginuwine. Watch the video below. ... (
more...
)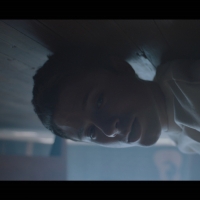 Alec Benjamin Shares New Video For 'Must Have Been The Wind'
by BWW News Desk - August 29, 2019
Platinum-certified singer-songwriter Alec Benjamin returns today with a beautiful new video for his song 'Must Have Been The Wind.' The new video for the track - which was dubbed by TIME as 'one of [Benjamin's] sweetest [songs] yet' - was directed by Conner Evert. LISTEN BELOW!... (
more...
)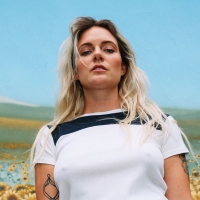 Tove Lo Joins Jax Jones For New Track 'Jacques'
by BWW News Desk - August 29, 2019
Following the announcement of her highly anticipated forthcoming album 'Sunshine Kitty,' due on September 20 on Island Records [PRE-ORDER], Tove Lo has released a brand new track, this time with Polydor/Interscope artist Jax Jones. 'Jacques' is out everywhere today. Listen HERE.... (
more...
)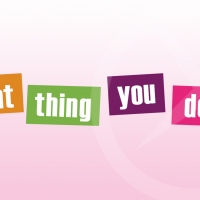 MUSIC MOVIES & ME: THAT THING YOU DO! and the Joy of Making Music
by Sarah Jae Leiber - August 27, 2019
This article is the first in a new series by Sarah Jae Leiber exploring a?oemusic moviesa?? and all the beauty and frustration that comes with them!... (
more...
)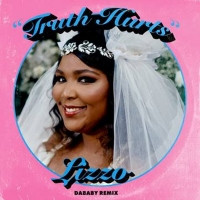 Lizzo Releases Truth Hurts '(Da Baby Remix)'
by TV News Desk - August 23, 2019
Today, Lizzo released an all new remix of her hit song "Truth Hurts." 'Truth Hurts (Da Baby Remix)' is available now at all DSPs and streaming services. Earlier this morning Lizzo rocked the Plaza at the Today Show Summer Concert Series where she performed "Truth Hurts," "Good As Hell," "Juice" and ... (
more...
)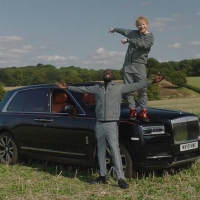 Ed Sheeran Releases Two Remixes Of 'Take Me Back To London'
by TV News Desk - August 23, 2019
Global superstar Ed Sheeran has released two brand new remixes for his track "Take Me Back To London."  Available now at all DSPs, the two tracks feature UK rappers Jaykae and Aitch as well as BRIT Award-winner Stormzy, who guests on the original recording that appears on Sheeran's worldwide #1 albu... (
more...
)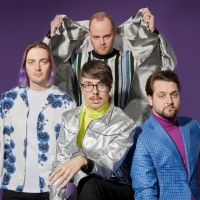 Joywave Release Music Video with Kodak Films; Touring with Bastille
by TV News Desk - August 22, 2019
Joywave have released the video for their new single, "Obsession,' directed by Laura Gorun, Cooper Roussel,  Dimitri Basil (Kings Of Leon, Vance Joy) and shot entirely on analog film with the support of Kodak, an iconic industrial staple of the band's hometown of Rochester, NY.  The video, a montage... (
more...
)