Latest Articles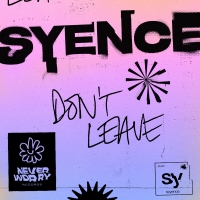 Syence Releases New Single 'Don't Leave'
by Michael Major - January 14, 2022
American bass pop duo syence reveal new depths to their sound with their slinky, synthy single "don't leave.' The track continues Never Worry Records' strong slate of releases, having shared singles from J. Worra, Pat Lok, Earthgang, Armand van Helden, and Snakehips themselves in the label's inaugur...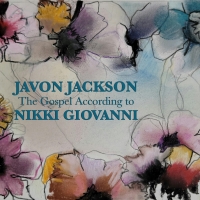 Tenor Saxophonist Javon Jackson Joins Forces with Nikki Giovanni on New Album
by Chloe Rabinowitz - January 14, 2022
Why would one of poetry's most revered voices want to curate a jazz saxophonist's album of gospel hymns and spirituals? "These songs are so important," says Nikki Giovanni, one of Oprah Winfrey's 25 "Living Legends" and a Maya Angelou Lifetime Achievement Award winner for 2017....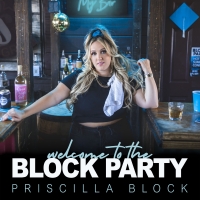 Country Music Star Priscilla Block Announces Debut Album 'Welcome To The Block Party'
by Michael Major - January 14, 2022
Welcome To The Block Party follows Block's self-titled EP, released last year. Bringing a lyrically driven blend of Country-Pop and Southern Rock – a.k.a. the "Block Party" sound – to Nashville's evolving musical landscape, Welcome To The Block Party features 12 songs, all written by the Block, incl...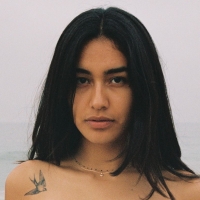 Niko Rubio Releases New Single 'Hold Me Down'
by Michael Major - January 14, 2022
The new song was co-written by Niko, Nick Long and frequent collaborators Andy Seltzer & John DeBold. With a chorus driven by pumping guitars and an irresistible beat, "Hold Me Down" effortlessly pairs Niko's saccharine vocals with grinding production, courtesy of Seltzer & DeBold. Listen to the new...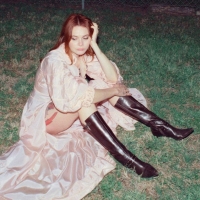 Suzanne Santo Announces New Tour Dates In Support of New 'Yard Sale' Album
by Michael Major - January 13, 2022
Suzanne Santo will kick off the beginning of her 2022 tour on January 28th with a show in Denver, followed by shows in Seattle, Portland, Phoenix, Nashville, and more. Santo wrote the album's 12 songs between a farmhouse on the Irish coast, long bus rides, backstage writing sessions, and hotel stays...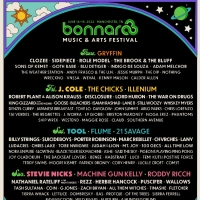 Stevie Nicks, Machine Gun Kelly & More Join Bonaroo 2022 Lineup
by Michael Major - January 11, 2022
Highlights will include performances by Tool, J. Cole, Stevie Nicks, The Chicks, Machine Gun Kelly, Flume, Illenium, Roddy Ricch, 21 Savage, Billy Strings, Robert Plant & Alison Krauss, $uicideboy$, and Porter Robinson. Check out the full lineup here!...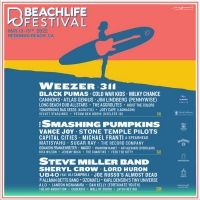 Weezer, Sheryl Crow, The Smashing Pumpkins & More Join BeachLife Festival Lineup
by Michael Major - January 10, 2022
Headliners Weezer (Friday), The Smashing Pumpkins (Saturday) and Steve Miller Band (Sunday) will be joined by a wide range of talent rarely booked together for the same event, including 311, Sheryl Crow, Vance Joy, Black Pumas, Lord Huron, Stone Temple Pilots, UB40 feat. Ali Campbell, Cold War Kids ...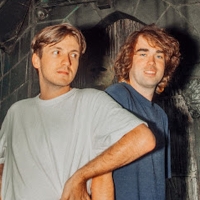 Good Morning Announce Global Livestream In Support of New Album
by Michael Major - January 10, 2022
Australian duo Good Morning are kicking off the new year with a free live stream performance of their new album Barnyard for fans around the world. The performance will be available via YouTube. Fans can also chat with Liam Parsons and Stefan Blair of the band via the YouTube chatroom. Listen to 'Ba...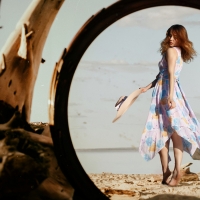 Larry Jay Returns With First Single Of 2022
by Chloe Rabinowitz - January 07, 2022
With 2021 barely in the rearview, prolific country music singer-songwriter/performer Larry Jay is already kicking off the New Year with a brand new single release. 'What Do I Have' hits radio and retail on Thursday, January 6th. ...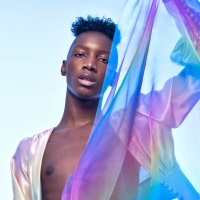 Moore Kismit Drops Parallel Heartbreak with Pauline Herr
by Michael Major - January 07, 2022
Co-written with Tate McRae, Parallel Heartbreak is the first single this year from their upcoming album showcasing their rapid sonic evolution in the space of mere months in the 17-year-old's career. Moore Kismet AKA Omar Davis is an artist who is constantly evolving. Listen to their new single now!...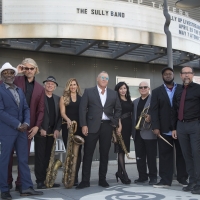 The Sully Band Releases 'If You Love Me Like You Say'
by Michael Major - January 07, 2022
One part horn-driven Chicago blues-rock and one part Mardi Gras parade, this unique reworking sounds both fresh and classic. The band recorded it with then-20-year-old wonder Anthony Cullins on lead guitar, resident keyboardist Mark Hattersley channeling Professor Longhair, and the whole band suppor...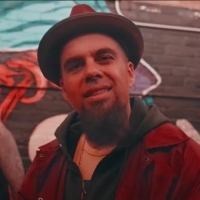 VIDEO: SSB Teams & BERNZ Release New Single 'Insane'
by Michael Major - January 04, 2022
Hip Hop/rap duo SSB has released the official music video for their C-Lance produced single, 'Insane,' with Miami Florida based, ¡MAYDAY! co-founder BERNZ. Shot in Austin, Texas at Gnar Bar, Flamingo Cantina, Spitshine Studios, and various locations around 6th St., 'Insane' is off of the upcoming, t...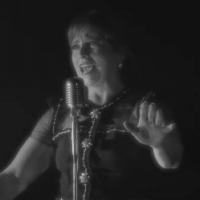 VIDEO: Maxine Linehan Shares 'The Perfect Year' Music Video
by Michael Major - December 30, 2021
International concert star and recording artist Maxine Linehan has released a new video for "The Perfect Year," an adaptation of the song from Andrew Lloyd Webber's Sunset Boulevard and the hit single off her acclaimed holiday album. The video was shot on location in Los Angeles by Point of View pic...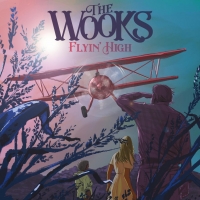 The Wooks Announce 2022 Tour & New Album 'Flyin High'
by Michael Major - December 17, 2021
The official video for "Flyin' High" is out today; animated by Josh Clark, the video follows the storyline in intricate, beautiful detail. "Flyin' High" is the first release from The Wooks' upcoming album. Watch the new music video now! Plus, check out the group's upcoming tour dates!...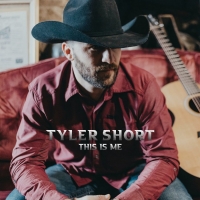 Tyler Short Releases New Country EP 'This Is Me'
by Michael Major - December 17, 2021
Tyler Short opens up his EP with just three simple words. "This Is Me" shows off the more raw and rough-edged side of country. Right off the bat, it sets the stage for a man who takes pride in who he is despite the opinions of others by telling a story of someone asking him to change his ways, and h...