Latest Articles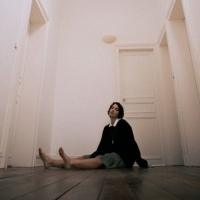 Victoria Canal Shares New Single 'Pity Season'
by Michael Major - July 01, 2022
'pity season' follows 'own me' as the second single from her new project and was premiered by Jack Saunders on BBC Radio 1. Born in Munich, Spanish-American Canal says her international upbringing fostered her love for a nomadic life in music. Listen to the new single now!...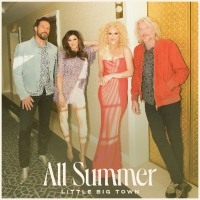 Little Big Town Releases New Song 'All Summer'
by Michael Major - July 01, 2022
ACM, CMA and GRAMMY-winning band Little Big Town is releasing their latest song, "All Summer," from their forthcoming 10th studio album.  The song is the follow-up to their most recent single, "Hell Yeah," which has amassed more than 10 million streams since its April release. "All Summer" is from t...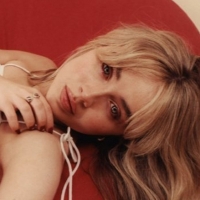 Sabrina Carpenter Unveils New Single 'Vicious'
by Michael Major - July 01, 2022
Beginning what promises to be an unforgettable summer, Sabrina Carpenter shares a new single entitled "Vicious" today. Additionally, she reveals the details for the release of her anxiously awaited fifth full-length album and Island Records debut, Emails I Can't Send. It arrives on the heels of her ...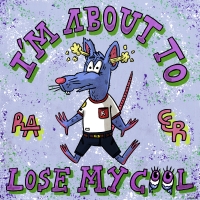 Rare Americans Share New Single 'Lose My Cool'
by Michael Major - June 30, 2022
Following the recently released single "Love Is All I Bring," "Lose My Cool" comes on the heels of the Vancouver, BC band concluding the UK/European leg of their Screw Loose tour which has featured sold-out shows in Cologne, Manchester, Birmingham, and London as well as appearances at Pinkpop Festiv...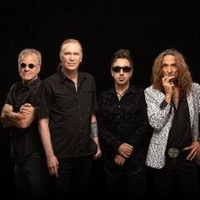 TALAS Classic Hard Rock Band Announce New Album '1985'
by Michael Major - June 30, 2022
TALAS is back with the release of their new album 1985. Formed in the early '70s and dissolved in 1985, TALAS may have never reached arena-headlining status, but they were an integral part of the early '80s hard rock scene, and their long-awaited return does not disappoint. Pre-order the new album n...
Frayle Sets New 'Skin & Sorrow' Album Release Date
by Michael Major - June 30, 2022
Due to unforeseen production issues, Frayle has announced a new release date. Skin & Sorrow was written and recorded by Bilovecky and Strang from the third floor of their own studio, on the edge of Cleveland, surrounded by lakes and woods that echo the howls of coyotes. The band is rounded out live ...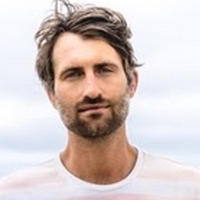 VIDEO: Ryan Hurd Shares 'Pass It On' Music Video
by Michael Major - June 29, 2022
Ryan Hurd is releasing the new video for his latest single "Pass It On." The video was directed by Nicki Fletcher and Mason Allen, and features a guest appearance from his wife Maren Morris, who also co-wrote the song. "Pass It On" continues to climb at country radio and Hurd recently performed the ...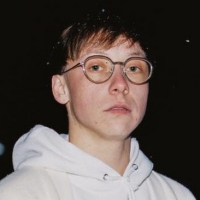 Quinn Christopherson Shares New Single 'Thanks' & Announces Tour Dates
by Michael Major - June 29, 2022
Quinn Christopherson has announced he'll be joining The Wild Hearts Tour kicking off next month, opening for Sharon Van Etten, Angel Olsen, and Julien Baker for the national run of shows. All dates are listed below including the previously announced dates with Courtney Barnett and Lucy Dacus as par...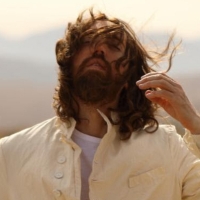 Jonathan Jeremiah Shares New Track 'Restless Heart'
by Michael Major - June 29, 2022
Jonathan Jeremiah has released his new Single 'Restless Heart', the latest outing from his forthcoming album Horsepower For The Streets. Since he appeared on the scene in 2011 with A Solitary Man, Jonathan Jeremiah has been likened to such iconic performers as Scott Walker, Serge Gainsbourg, Terry C...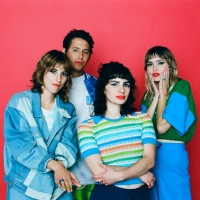 The Paranoyds Announce LP & Share First Track 'Lizzie'
by Michael Major - June 29, 2022
The four-piece is made up of Laila Hashemi (keyboardist-vocals), Lexi Funston (guitars/vocals), Staz Lindes (bass/vocals) and David Ruiz (drums, vocals) who together masterfully blend light-hearted playfulness with sharp sincerity over fuzzy guitar, dreamy vocals and punchy, punky rock-n-roll. 'Lizz...