| | |
| --- | --- |
| BIO: Sarah was in the leading TV dance group Paus People, and then was recruited to lead Arlene Phillips' troupe Hot Gossip. "Starship Trooper," Sarah's first single, was a solo project she undertook while still signed to the sultry dance group, Hot Gossip. Sarah's performance in Andrew Lloyd Webber's musical Song and Dance was staged and recorded before a live audience at the Palace Theatre in London on April 28, 1984. It was re-released on July 16th, 2007. The Songs that Got Away is the long-overdue showcase for songs that got derailed for reasons other than their inherent merit. Sarah ably breathes new life into these numbers…songs from short-lived productions, songs that were dropped on tour, songs that were cut at rehearsals and songs that, for one sundry reason or another, got away. "Meadowlark" is from the musical The Baker's Wife by Stephen Schwartz and closed after it's pre-Broadway tour, never making it to Broadway. "Mr. Monotony" by Irving Berlin was cut from the movie Easter Parade (1948), cut again from Miss Liberty (1949), and cut yet again from Call Me Madam (1950). "Lud's Wedding" by Leonard Berstein from 1600 Pennsylvania Avenue ran for only seven performances, while Andrew Lloyd Webber's "Half a Moment" from Jeeves, closed after 48 performances. One Night In Eden was a worldwide covering concert tour by English soprano singer Sarah Brightman. The singer embarked on the tour after the success of the multi-platinum release of the 1998' album "Eden". It started in South Africa and continued through Europe, ending in North America. Over 250,000 people ultimately saw Brightman's successful 101-city worldwide tour. Sarah Brightman and Jackie Evancho perform "Time to Say Goodbye" on the America's Got Talent Finale The United Nations Educational, Scientific and Cultural Organization (UNESCO) appointed Sarah as a "UNESCO Artist for Peace" in February of 2012. She received this distinction at a ceremony at UNESCO headquarters on February 8th. | |
Latest Tweets
| | |
| --- | --- |
| 12/6 @ 8:27 AM | SarahBrightman - Thank you to Ibrahim Yahia for this wonderful watercolor painting of Sarah. Be sure to tag your artwork with… https://t.co/4XlAANZtoN |
| | |
| --- | --- |
| 12/6 @ 7:22 AM | |
| | |
| --- | --- |
| 12/6 @ 5:12 AM | |
MORE TWEETS
Latest Articles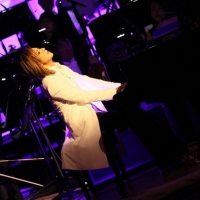 PBS to Air Yoshiki Live At Carnegie Hall in Nov. 2019
by TV News Desk - October 31, 2019
The classical music special was filmed during YOSHIKI's sold-out solo concerts at Carnegie Hall as the superstar Japanese musician and classical composer performed to standing ovations from American audiences. ... (
more...
)

Keep Memory Alive Presents Intimate Concert Experience with Andrea Bocelli
by TV News Desk - May 16, 2019
Tickets are on sale now for 'An Extraordinary Evening with Andrea Bocelli' at Shakespeare Ranch, a private Lake Tahoe estate in Glenbrook, Nev., on Thursday, June 20 to benefit Keep Memory Alive, the Andrea Bocelli Foundation and the Prostate Cancer Foundation.... (
more...
)

PBS' WNET Thirteen to Air YOSHIKI: LIVE AT CARNEGIE HALL
by TV News Desk - March 06, 2019
New York's PBS television station WNET THIRTEEN will premiere a special one-hour version of 'YOSHIKI - Live at Carnegie Hall' on Friday, March 8, at 9:00pm ET in the tri-state area, with encore showings March 11-18 and additional U.S. markets to be announced soon.... (
more...
)

Yoshiki Makes Guest Appearances On Sarah Brightman's 'HYMN World Tour'
by BWW News Desk - February 15, 2019
YOSHIKI joined Sarah Brightman last week on Wednesday, February 6 at Radio City Music Hall for Brightman's 2019 HYMN World Tour.... (
more...
)

YOSHIKI To Appear On Sarah Brightman's HYMN World Tour
by BWW News Desk - December 14, 2018
Sarah Brightman has announced that YOSHIKI will join her live on stage for select dates of her 2019 HYMN World Tour, including concerts at New York's Radio City Music Hall, the Dolby Theater in Hollywood, The Masonic in San Francisco, and Yokohama Arena in Japan.  ... (
more...
)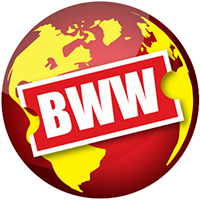 American Murder Song Drops New Album This Month
by BWW News Desk - November 12, 2018
'American Murder Song', the musical act comprised of Saar Hendelman and Terrance Zdunich, is releasing a new album, 'The Killing Place' on November 13th on iTunes, Spotify, and their own website featuring a collection of songs that explore America's gristly history of bloodshed throughout the ages.... (
more...
)

Fathom Events Presents Exclusive One-Night U.S. Screening of 'HYMN: Sarah Brightman In Concert' on November 8
by BWW News Desk - October 09, 2018
From Fathom Events, 'HYMN: Sarah Brightman In Concert' full length theatrical performance will hit cinemas in the U.S. on November 8 for a special one-night screening, including excusive behind-the-curtain content. The cinematic event will coincide with the global release of Brightman's new album 'H... (
more...
)

Sarah Brightman's Upcoming Album HYMN to Include New Recording of YOSHIKI's Composition 'MIRACLE' and Piano Performance by YOSHIKI
by BWW News Desk - September 21, 2018
Superstar soprano Sarah Brightman has chosen YOSHIKI's composition 'Miracle' for her new album HYMN.... (
more...
)

Maria Matveeva And Grammy-Award-Winning Electronic Music Pioneer Deep Forest Share 'Two'
by BWW News Desk - June 07, 2018
Soprano opera singer Maria Matveeva together with well-known French Grammy-award-winning composer and producer Eric Mouquet aka Deep Forest present a three-track EP titled 'Siberian Trilogy Project' inspired by the harmony and magic of Siberia, birthplace of the singer. In addition to her career as ... (
more...
)