| | |
| --- | --- |
| BIO: Sara Bareilles who was born in Humboldt County, California is a singer-songwriter and pianist. She has been compared to Fiona Apple, Norah Jones, and Joni Mitchell despite her lack of formal training in either voice or piano. Sara attended UCLA, where she was a member of their a cappella group Awaken. The group's rendition of Bareilles' "Gravity" was featured on the Best of College A Cappella 2004 compilation CD. On April 15, 2005, she was signed to Epic Records by A&R exec Pete Giberga. | |
Latest Tweets
| | |
| --- | --- |
| 8/1 @ 4:52 PM | SaraBareilles - So proud of this and the cast. We worked so hard to make this for your ears. Enjoy...❤️ |
| | |
| --- | --- |
| 8/1 @ 6:32 AM | SaraBareilles - Omg. Emotional morning on the Twitter. Thank you for this! |
| | |
| --- | --- |
| 8/1 @ 6:28 AM | |
MORE TWEETS
Latest Articles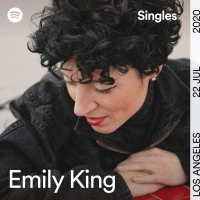 Emily King Releases Spotify Singles, Cover of The Beatles' 'Help' & Acoustic 'Remind Me'
by TV News Desk - July 22, 2020
Today Grammy-nominated singer-songwriter Emily King releases her Spotify Singles, a special acoustic version of her 2019 single Remind Me and a gorgeous reimagining of the Beatles' Help....
VIDEO: Watch Richard Marx Perform "Limitless" On GMA
by BWW News Desk - July 10, 2020
Richard Marx made an appearance on GMA - What You Need To Know this afternoon, where he performed his song "Limitless" from his new album of the same name, out now on BMG. ...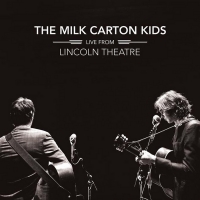 The Milk Carton Kids Release New Live Album LIVE FROM LINCOLN THEATRE
by TV News Desk - July 10, 2020
The Milk Carton Kids are digitally releasing the live album Live From Lincoln Theatre today....
BWW Exclusive: In Honor of Gay Pride - THE 101 GREATEST LGBTQ SONGS/ANTHEMS OF ALL TIME - from Judy Garland to Lady Gaga, from Gloria Gaynor to Frank Ocean
by Peter Nason - June 24, 2020
Happy Gay Pride! BWW Reviewer Peter Nason chooses the 101 greatest LGBTQ songs and anthems from 1920-2020. See if your favorite songs or artists made the grade!...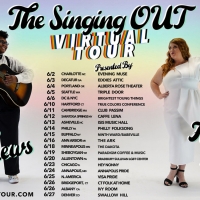 Heather Mae and Crys Matthews Release New Single '6 Feet Apart'
by BWW News Desk - June 09, 2020
Check out the powerful new single from Heather Mae and Crys Matthews. Entitled '6 Feet Apart' the track showcases the phenomenal talent of the award-winning Mae, who has been described as Stevie Nicks meets Sara Bareilles and the unique fusion of Matthews Americana folk/jazz sound. ...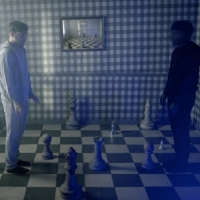 Samora Pinderhughes Shares Powerful Salvador Dali-Inspired Video for Mental Health Awareness Month
by TV News Desk - May 19, 2020
Musician and activist Samora Pinderhughes was born a mixed-race kid in the Bay Area and created his very own unique style of music: a blend of jazz and hip hop that's a combination of striking intimacy and carefully crafted, radically honest lyrics with lush, immersive music, maximalist visual story...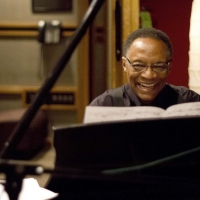 Ramsey Lewis Returns To The 'Stage' With Monthly Online Performance Series, 'Saturday Salon'
by BWW News Desk - May 13, 2020
GRAMMY Award-winning pianist and NEA Jazz Master Ramsey Lewis will celebrate his 85th birthday in fitting fashion with a digital program available to audiences worldwide....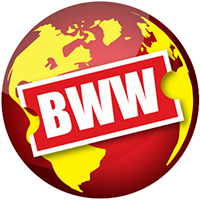 Parry Adams Releases Brand New Album' Whiskey Aftermath'
by BWW News Desk - April 20, 2020
Imagine Sara Bareilles with a bit more country flare and you've got beloved Pittsburgh-based artist Parry Adams. Her brand new album, Whiskey Aftermath is set to be released on April 25, 2020....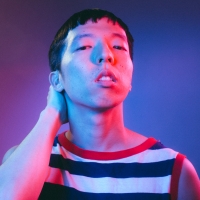 Bridesmen Shares New Single 'The Times'
by TV News Desk - February 10, 2020
LGBTQ artist Bridesmen just premiered a new track and visuals via Billboard. Entitled 'The Times' the powerful track depicts life as we know it and the trials and tribulations that we face every waking day....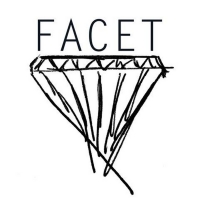 Justin Tranter And Katie Vinten Officially Unveil Facet House
by TV News Desk - February 07, 2020
Today, acclaimed songwriter & activist Justin Tranter and powerhouse music industry executive Katie Vinten have officially unveiled Facet House, the brick-and-mortar headquarters for their very own Facet Records & Facet Publishing. In addition to serving as homebase for the record label and publishi...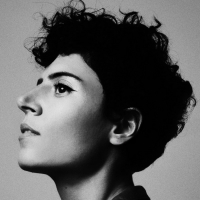 Emily King Shares 'Teach You' Featuring Sara Bareilles
by TV News Desk - January 08, 2020
Emily King is starting off 2020 with a bang - today the New York singer-songwriter releases the exquisite acoustic version of her song 'Teach You,' originally off her Grammy-nominated album Scenery, featuring her friend, collaborator and recent tourmate Sara Bareilles....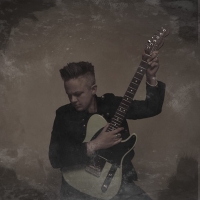 Sara Bareilles Guitarist Meg Toohey Steps into the Spotlight with New Single 'Are You Gonna Be the One'
by TV News Desk - December 10, 2019
On December 6th, musician and producer Meg Toohey stepped into the spotlight to debut "Are You Gonna Be the One," the first single off of her first album of original songs in 15 years. Titled Butch and set for release on January 10th, the album not only features Toohey stepping into her own as a sol...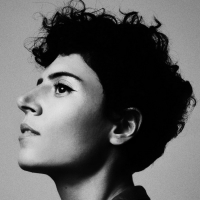 Emily King Announces New Acoustic Album & Tour
by TV News Desk - December 10, 2019
Fresh off the heels of two Grammy Award nominations, New York native and singer-songwriter Emily King delighted fans this morning, announcing a forthcoming release of 11 acoustically arranged songs from across her catalog, due out January 17 on Making Music Records / ATO Records. The to-be-titled co...