| | |
| --- | --- |
| BIO: Sanchez is one of the all time favorite singer/performer who transforms his audience into a mass choir at his live performances. He epitomizes elegance and style and is always splendidly attired in a formal suit, enhanced with gold chains and bracelets, giving fans the ultimate in appearance and presentation. His selection of songs range from soulful R&B to hardcore Dancehall, Reggae, balanced with religiously calming cuts that enhance the spiritual vibes of his act. Entertainment writer, Howard Hendricks, describes Sanchez's voice as "a supernatural gift from a loving God that can out sing any Nightingale, and he possesses one of the sweetest male voices in popular music". At a recent concert at the Hard Rock Cafe, Disney World in Orlando, Florida, Sanchez hit the stage dapper-style, in white shoes, a white three-piece suit and white felt hat. His impeccable performance matched his immaculate attire.. The consummate lovers' rock exponent, whose fan base is predominantly female, tore down the place, while he was entertaining a full house. That is indeed the norm for this singer who says "I love music to the max." Sanchez's strong church background is evident in his delivery of the song 'Amazing Grace' Sanchez on stage at the Cross Road night club, Washington Born on November 30, 1964 in Kingston, Jamaica and christened Kevin Anthony Jackson, Sanchez grew up with his Mother, Father, two brothers and two sisters, in the Stony Hill and Waterford Communities under strong Christian principles. He says, "I had to go to church every Sunday and often during the week as well. I was a member of the Rehoboth Apostolic Church junior choir and later the senior choir where I was the lead singer. I just love singing and going to church. However, when I started to attend St. Andrew Technical High School, I started hanging out with a new set of friends, things began to change and we would go to parties where sound systems like Rambo, Small Ax and Crystal would play. I really began to like the music and went through a period of conflict which later resulted in me drifting from the church." The former choir leader became a selector for the Rambo Sound system; a system on which many of his close DJ colleagues such as Flourigan, Lizard and Red Dragon also worked out. (By this time, he had been renamed Sanchez by his friends. and soccer team mates because of a highly skilled pass he made that was reminiscent of the great Brazilian soccer star Hugo Sanchez). As he gradually moved on to singing at these parties/sessions, the response he received was encouraging. Sanchez soon began voicing for some of the top record producers in the business: Red Man, Winston Riley and Fattis Burrell. In 1987, Sanchez's first single "Lady In Red" was released; soaring to the # 19 slot on JBC Radio record chart and that was very encouraging for young Sanchez. "It was a great feeling to hear my song playing on the radio." Receiving the South Florida 1999 Reggae-Soca Award for best gospel song. "Amazing Grace" His first hit, the Winston Riley produced, 'Loneliness,' recorded in 1988, is still one of his biggest hits. In that same year, he was voted Singer of the Year, Best Up and Coming and Best New Artist by Rockers and Bins awards respectively. 'Loneliness' was also voted Song of the Year, and this led him to his first appearance at Reggae Sunsplash. Since Loneliness, Sanchez has scored with big hits such as, "Wild Sanchez", "Love Mi Lover Bad"(a combination with DJ Florigan), "Fall In Love," "If I Ever Fall In Love Again," "Pretty Girl," "One In A Million," "Hello," 'Amazing Grace,' and "Frenzy." Frenzy won for Sanchez the 2002 songwriter of the year award from The Martin International Awards. Sanchez most recent achievements are: An Award from Authentic Real Music in recognition of Sanchez's 20th year in Reggae Music. Award from Sanchez's UK Fan Club, for being an excelent Reggae ambassador to the world. A Crest of the Township of Harrow, City of London, presented by the Mayor. Receving a Proclamation and the keys to the city of Hartford, Connecticut, March 5th 2004. Presented by Jamaican born Vice Mayor Veronica Aird-Wilson, on behalf of the Mayor Hon. Eddie Perez. (See awards and Proclamation below) On November 15, 2003 he was inducted in the International Gospel Hall of Fame and received the Governor's Cup for excellence at the Cairbbean American Gospel awards CAGA. The presentation was made by U.S. Congressman Kenrick Meeks and popular Jamaican businessman Roy Bramwell of Florida. Previously the city of Lauderhill, Florida, rolled out the red carpet on Saturday night 5th, Feb.2000, in a ceremony presided over by the deputy mayor, Wally Alfers who awarded honorary citizenship to Kevin "Sanchez" Jackson and his wife Monica. the investiture was spearheaded by Chester McCollough, as part of Black History Month. Other accolades he has received are the International World for Lovers Rock 2000, Ambassador for Reggae. The 1999 Reggae Soca Awards for the gospel song, Amazing Grace. He has been four time consecutive winner (1990-1994) of the best dress male artist, Rockers Award competition. All his clothes are designed my Monica Jackson. In his earlier days, Sanchez was labeled as the singer who does too many covers; yet by the same token, he was simultaneously acknowledged as a special singer who received much international fame and recognition from doing these same covers. Sanchez explains, "Most times Jamaican producers are more willing to record songs that people are familiar with. I was able to break that cycle when I began recording original songs. My fans stimulated me to write because the critics used to question my writing ability, so over the years I have been writing a lot. The first original hit I wrote was 'Brown Eyes,' for the Shocking Vibes label, it went to # 1 on the Jamaican charts and did very well overseas. Some of the other hits I wrote are 'I Cant Wait,' 'Never Dis The Man,' 'Praise Him" 'Leave Out A Babylon,' and of course 'Frenzy'. Nuff respect to Fitz Livermore, my guitarist and songwriter, who composed most of my other originals. I want to big up the other members of my backing band, Chronic, they are, Oswald "IG Gordon on Bass, Courtney 'Bubbla' Edwards, Keyboards and Joslyn "King Speckle" McKenzie on drums." A well seasoned group; Sanchez deals with his band in a professional and considerate manner and the result is like clockwork on stage. In over 18 years of his career, Sanchez has come a long way from his first performance at a school concert at Waterford Secondary backed by the Sagittarius band. It was then that bandleader, bassist/vocalist, Derrick Barnett told Sanchez that he had a good voice and invited him to come by where they used to rehearse. Sanchez is appreciative of how things have unfolded from the encouragement received from Derrick Barnett. Today, Sanchez is savoring a tight-knit family. One of the biggest supports to his well-being comes from his wife, Monica Jackson and their children Christopher, Kevin (Jr.), Annastacia, Keviann and Krysann. Since February 1995, Sanmonik Productions has managed Sanchez, which is headed by his wife. As she pointed out, "since I have been at the helm of managing his affairs, he has had a heavy schedule planned every year including tours and studio recording." To date, Sanchez has released 28 albums and over 70 singles and has toured extensively throughout Europe, the USA, the Caribbean and Japan. He is presently planning on going to Australia and Africa and is poised for great things there, particularly in Zambia." His latest releases are the new lovers rock album 'No More Heartache' featuring tracks such as, 'This Heart', 'You make my Day' and a cover of 'He Aint Heavy', plus reality songs like 'Gun Town' and 'Love And Unity'; following on the heels of his second gospel album called 'He's Got The Power,' which was preceded by the secular album "Stays On My Mind" featuring the hit single "Frenzy." A man with a mission, who loves cooking, fashion designing and music collection. Sanchez has a serene attitude towards life. When asked about his most inspirational artist, he replied, "We can't get better than Bob Marley, the one who pave the way. However, the artists whose songs I used to sing and tried to sound like them are Brook Benton, Sam Cook, and Tom Jones. And groups like the Temptations, the O'Jays, the Manhattans, Delfonics and The Dells." On the topic of the different artists he has worked with, Sanchez said "Well, in the studio I have recorded many combinations with different singers like Marcia Griffiths, Chevelle Franklyn, Nadine Sutherland, Wayne Wonder, Bounty Killa, Florigan, Macka B, King Sound, Beenie Man, Sweetie Irie and more. While on stage, I have been billed with all the leading reggae singers at different times and have shared the stage on occasion with The Mighty Sparrow, Peebo Bryson, Ray Charles, The Manhattans, the Delfonics, the Dells, Donel Jones and Santana and it was everything I expected. How does he feel about working in the studio as opposed to working on stage? "Well it's totally different because working in the studio things have to be correct, you are relaxed because you can do it over if needs be. Before you go on stage you still get a little chill here and there and feel shy because you are human. On stage if you lose track, you still have to continue, but people hardly hear it because they are singing along with you. When asked about his most memorable stage experience, he smiled and said. "The most exciting time in Jamaica was Reggae Sunsplash 1989. I got five encores but did not return for the final one. And for overseas it was at the Humingburg Complex in Birmingham England, 1990. Sanchez was equally passionate when he described his most disappointing experience. "It is to go to a venue or to be in your hotel, ready to go, only to hear that the show is postponed or canceled and you had built yourself up for that moment" he sighed. Fully engrossed in his music Sanchez is practicing to play several instruments. "I play drums, a little rhythm guitar, piano and bass. I have some rhythms that I made. I am completing an album called Sanchez Raw, you can look out for that, and I played all the instruments and did all the voicing." He continued, "My aim right now is to try to produce some young talents who has no one to help them. Sanmonik production is working with some upcoming artists. We need to keep the music real, clean, and positive, break it down for the kids and to practice what we preach. | |
Latest Articles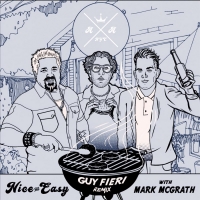 American Authors Team With Guy Fieri for 'Nice and Easy' Remix
by Sarah Jae Leiber - July 23, 2021
Lead vocalist/guitarist Zac Barnett shares how Fieri became a part of the action, "We met Guy at an event a few years ago and ya know what, he's even more awesome than you would think! We wanted to do a remix outside the box from what people would expect & who better to complete the vibe of 'Nice An...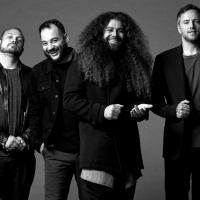 Coheed and Cambria Return With New Single 'Shoulders'
by Sarah Jae Leiber - July 21, 2021
"Shoulders" touches on the highs and lows of this journey, and how at times it can be frustrating to be an outsider to trendy circles, but in the end, doing it your own way has the biggest rewards. ...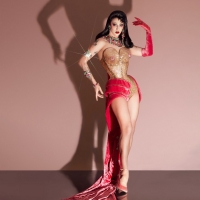 Violet Chachki Announces Rescheduled Tour Dates in August
by Sarah Jae Leiber - July 14, 2021
The A Lot More Me tour is now slated to kick off in Detroit at MotorCity Casino hitting New York, Atlanta, Seattle, Los Angeles and San Francisco....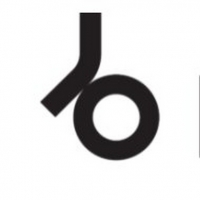 Beatport and Arigami Release 'Music Connects Us'
by Sarah Jae Leiber - July 12, 2021
The report also has contributions from leading researchers and mental health experts including Dr. Aida Vazin (AFEM), Tristan Hunt (AFEM), Ari Peralta (Arigami) and industry innovators Tom Middleton, George TakTak (How Mental), Belinda Matwali (Listen Up Therapy) and Bradley Dowding-Young (Silentmod...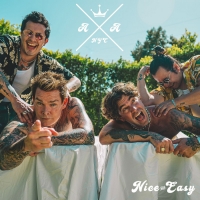 American Authors Unveil Summer Anthem 'Nice And Easy'
by Sarah Jae Leiber - June 25, 2021
After amassing 1 billion-plus streams, picking up multi-platinum and gold plaques, and selling out shows everywhere, the guys grabbed the reins and assumed dominion over their future in 2021....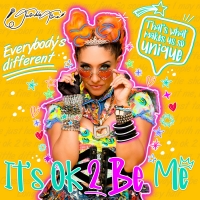 Twinkle Time Releases EDM Anthemic Single 'Its Ok 2 Be Me'/ A Mi Me Gusta Ser Yo'
by Chloe Rabinowitz - June 23, 2021
Twinkle Time has released her 4th singles It's OK 2 Be Me / A Mi Me Gusta Ser Yo from her upcoming 4th Family Album promoting inclusivity during Pride Month!...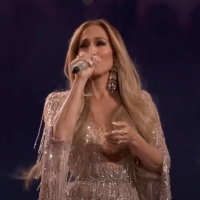 VIDEO: Jennifer Lopez Performs 'Sweet Caroline' as Part of Global Citizen's VAX LIVE Concert
by Stage Tube - May 09, 2021
Actress, singer, and dancer Jennifer Lopez sang "Sweet Caroline" as part of the VAX LIVE concert to celebrate her mom, who was recently vaccinated against COVID-19....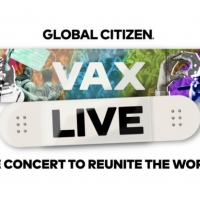 Global Citizen Announces 'VAX LIVE: The Concert to Reunite the World'
by Sarah Jae Leiber - April 13, 2021
Airing and live streaming on Saturday, May 8, on ABC, ABC News Live, CBS, YouTube, iHeartMedia broadcast radio stations and the iHeartRadio App, "VAX LIVE" will start at 8:00 p.m. EDT/7:00 p.m. CDT....