Latest Articles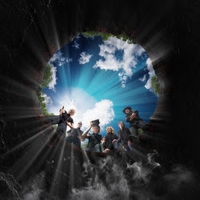 STYX First New Studio Album In Four Years, 'Crash Of The Crown,' Set For Release
by TV News Desk - May 06, 2021
The title track to CRASH OF THE CROWN was released today—premiering exclusively during Eddie Trunk's "Trunk Nation" program on SiriusXM Satellite Radio--and is now available to stream and download with pre-orders on digital platforms....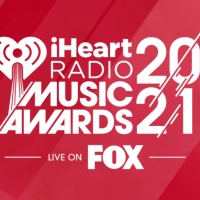 iHeartMedia and FOX Announce Nominees for the 2021 'iHeartRadio Music Awards'
by TV News Desk - April 07, 2021
The show will feature award presentations in multiple categories, live performances from the biggest artists in music, surprise stage moments and will tell the stories of the winning artists' road to #1. ...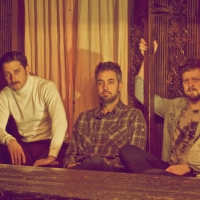 Imaginary People Reveal New Single 'Renegade'
by TV News Desk - March 10, 2021
The official video for 'Renegade,' which was directed by Imaginary People's Dylan Von Wagner, debuted today at Under The Radar and can also be shared at YouTube....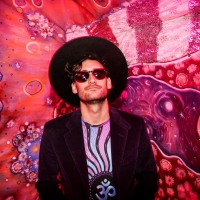 Mikey Lion & Sacha Robotti Pair Up On 'Do Or Die'
by BWW News Desk - February 26, 2021
Mikey Lion has unveiled the next single off his forthcoming album, For The Love: 'Do Or Die,' a tech-fueled collaboration with Sacha Robotti. A squelchy acid line formulated into a menacing loop serves as the track's centerpiece, with added vocal clips and a hefty low end adding further power to the...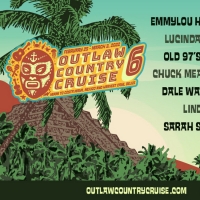 Emmylou Harris to Make Inaugural Voyage Aboard Outlaw Country Cruise 6
by TV News Desk - January 27, 2021
Sixthman and Renegade Circus are reuniting February 25-March 3, 2022 for the 6th voyage of The Outlaw Country Cruise aboard Norwegian Pearl. The cruise will take guests from Miami to Costa Maya, Mexico and Harvest Caye, Belize with legendary Outlaw Country artists and SiriusXM Outlaw Country hosts i...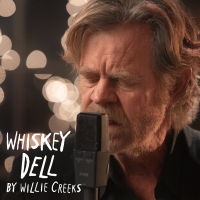 William H. Macy Releases Debut Single 'Whiskey Dell'
by TV News Desk - January 19, 2021
William H. Macy is more than just your favorite on-screen character, he's creating gritty music and badass whiskey....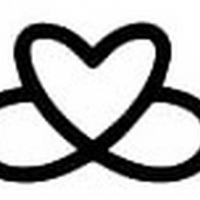 Renegade Social Music Platform Unitea Accelerates Growth
by TV News Desk - December 09, 2020
Unitea has become the world's largest music loyalty platform, and a mobile app community designed to foster connection between artists and fans. Its audience has seen a 6x growth to over 1.2 million users driven by creative partnerships since its 2019 soft launch....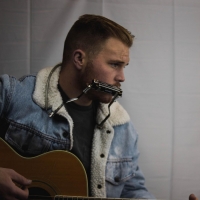 Zach Bryan Debuts New EP 'Quiet, Heavy Dreams'
by TV News Desk - November 27, 2020
Rising alt-country renegade Zach Bryan debuts his new EP Quiet, Heavy Dreams today....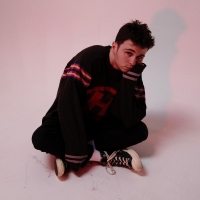 Bella Giannulli and Vlog Squad's Todd Smith Star in Griff Clawson's Debut Video
by TV News Desk - November 05, 2020
LA-based Griff Clawson released his debut solo single "Chasing Highs," an acoustic-pop track that's perfect for fall....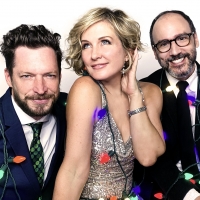 Office Romance Will Release Debut Album, Holidays of Love
by BWW News Desk - September 28, 2020
COVID-19 brought us all indoors for long stretches of time, which gave us the opportunity to reexamine the importance of friends, family and our community. Perhaps that is why the new LP from Office Romance feels so universal. A year after recording the music, it took the isolation of Covid to gener...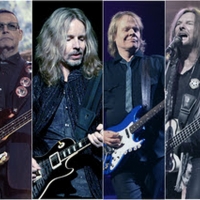 STYX Releases 2003's 'Cyclorama' On Digital Outlets Today
by BWW News Desk - August 21, 2020
For the first time ever, STYX has released their 14th album, CYCLORAMA, on all download and streaming platforms starting today via BMG.   ...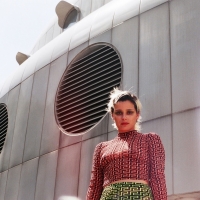 Nyssa Releases Debut Album GIRLS LIKE ME
by BWW News Desk - August 21, 2020
Toronto singer/songwriter/producer Nyssa has released her debut album, Girls Like Me today. The record has been garnering early praise through a string of singles and captivating live performances. ...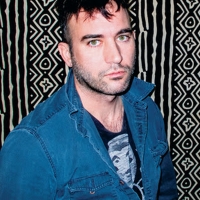 Sufjan Stevens Debuts New Song 'Video Game'
by TV News Desk - August 13, 2020
Sufjan Stevens debuts "Video Game," a new song from his forthcoming eighth studio album The Ascension, today....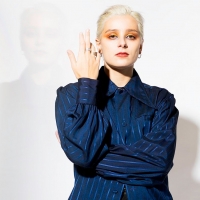 Nyssa Announces Debut Album GIRLS LIKE ME
by TV News Desk - July 13, 2020
 Toronto singer/songwriter/producer Nyssa announced her debut album, Girls Like Me, will be arriving August 21, releasing her first summer single, "Bye Bye Jubilee," a protest song that takes place in a parking lot....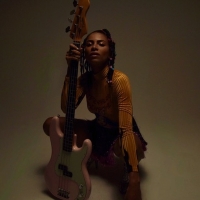 Adeline to Release New EP INTERIMES
by TV News Desk - June 15, 2020
Today, French-Caribbean singer - ADELINE - confirms the release of a new EP:  Intérimes, on 10 July 2020....