Latest Articles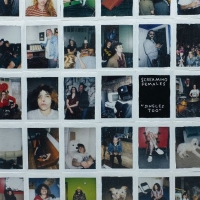 Screaming Females Announce 'Singles Too' Compilation
by Abigail Charpentier - August 20, 2019
Out October 18th, Singles Too collects Screaming Females' complete non-album recordings, gathering together early 7" singles, digital-only b-sides, and one pretty great remix. The download and CD will also feature six cover songs, including the New Jersey trio's takes on music by Neil Young, Taylor ...

Model Zero Announces Debut LP
by Kaitlin Milligan - April 10, 2019
Model Zero (which features members of Ex-Cult, Aquarian Blood, and Jack Oblivian's backing band the Sheiks) will release their debut LP via Slovenly Recordings and Black Gladiator on June 28th. You can hear the first Drum Buddy-soaked single from the album now....

Third Man Records Announces 10 Year Anniversary Celebration With The Raconteurs
by Tori Hartshorn - March 12, 2019
In celebration of ten years in its home base of Nashville, TN, Third Man Records will host a celebration on April 6 with performances by The Raconteurs -- their first in eight years -- Lillie Mae, Craig Brown Band, Teddy & The Rough Riders, The Dirtbombs, The Gories, Detroit Cobras, Quintron & Miss ...