Latest Articles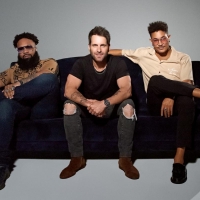 Bryce Vine Joins Parmalee & Blanco Brown on #1 Country Hit 'Just The Way'
by TV News Desk - April 02, 2021
About the collaboration, Bryce explains, "I was psyched to get the call to jump on this already amazing song with Parmalee and Blanco Brown. I've always loved dipping into different genres and styles, so this gave me a great excuse to put my cowboy hat on."...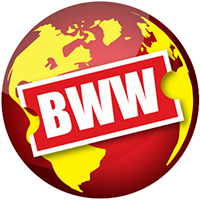 Rufus Wainwright, Lisa Loeb & More To Perform Free Virtual Concert For Colorectal Cancer Awareness
by BWW News Desk - March 26, 2021
The American College of Gastroenterology offers an open invitation to all to enjoy a free webstream event, "Tune It Up: A Concert To Raise Awareness of Colorectal Cancer," on Wednesday, March 31, 2021 at 8 pm EDT featuring dynamic performances by a talented collective of musicians. ...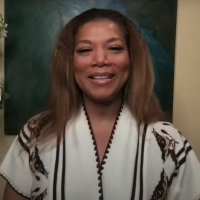 VIDEO: Queen Latifah Talks About Performing a SUPER BOWL Halftime Show on THE LATE SHOW
by Stage Tube - February 09, 2021
Queen Latifah performed at the 1998 Super Bowl halftime show and she describes how amazing and nerve wracking it felt to be in the stadium. You can see more of Queen Latifah in the new CBS series, 'The Equalizer.'...
LISTEN: Jessie Wagner Releases New Single 'My Darlin, My Dear'
by TV News Desk - October 07, 2020
Popular touring vocalist Jessie Wagner (Lenny Kravitz, Chic, Duran Duran, Little Steven and the Disciples of Soul) and frontwoman for NYC rock/soul band Army of the Underdog has dropped a new single off of her upcoming debut solo album, 'Shoes Droppin,' set for release on October 9th via Wicked Cool...
Latin-Infused Jazz Duo ARIELLA Announce Simultaneous 4-City Virtual Tour
by BWW News Desk - September 30, 2020
With a fervor for blues, jazz and vintage soul, enigmatic duo, ARIELLA, passionately transcend boundaries, transporting listeners to the heart of what makes music timeless. It's a fluid daydream, seeping....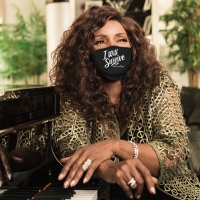 GLORIA GAYNOR Launches 'I Will Survive' Masks
by TV News Desk - September 24, 2020
Having already shown how effective her impact on her audience and the public-at-large with her #iwillsurvive handwashing video on TikTok which has already amassed over four million views collectively, two-time GRAMMY® winning legendary singer GLORIA GAYNOR once again is spreading her positive influe...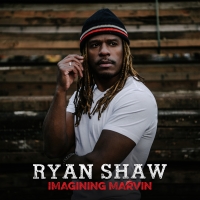 Ryan Shaw's New Studio Album IMAGINING MARVIN Set for November Release
by BWW News Desk - August 25, 2020
Multi GRAMMY®-nominated vocal powerhouse Ryan Shaw's new studio album IMAGINING MARVIN is set for a November 27th release via Shaw's own FORM (Fans Of Real Music) Records with distribution by Broadway Records. Inspired by one of Shaw's idols, Marvin Gaye, IMAGINING MARVIN is the powerful new project...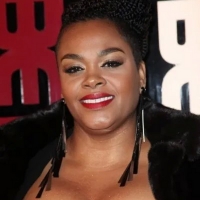 Gospel Star Jill Scott to Star In Mahalia Jackson Biopic, Produced by Jamie Foxx and Queen Latifah
by TV News Desk - August 12, 2020
Lifetime extends their partnership with trusted journalist Robin Roberts for four new movies under the Robin Roberts Presents banner. The network greenlights their next foray into the gospel music world with the biopic Robin Roberts Presents: The Mahalia Jackson Story....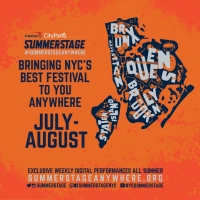 SummerStage Anywhere Announces July & August Daily Program Schedule
by TV News Desk - July 01, 2020
Capital One City Parks Foundation SummerStage is thrilled to announce the continuation of its free digital series SummerStage Anywhere. The platform will offer one-of-a-kind digital arts content daily kicking off the week of July 6th. ...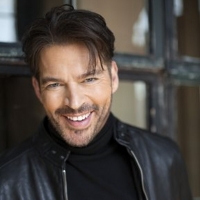 CBS Announces UNITED WE SING: A GRAMMY SALUTE TO THE UNSUNG HEROES Hosted By Harry Connick, Jr.
by TV News Desk - May 29, 2020
CBS and the Recording Academy® announced today a new two-hour special event UNITED WE SING: A GRAMMY® SALUTE TO THE UNSUNG HEROES hosted by GRAMMY and Emmy Award-winning singer and actor Harry Connick, Jr., celebrating essential workers across America. The special will be broadcast Sunday, June 21 (...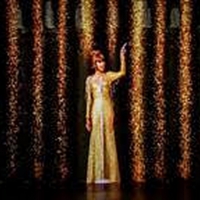 AN EVENING WITH WHITNEY To Make North American Debut With An Extended Residency At Flamingo Las Vegas
by TV News Desk - March 03, 2020
Following a successful 24-city premiere tour across Europe, the boundary-breaking hologram concert experience featuring the voice of one of the world's greatest entertainers, AN EVENING WITH WHITNEY: THE WHITNEY HOUSTON HOLOGRAM CONCERT will make its North American debut with an extended residency a...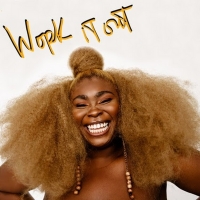 Nnena Debuts 'Work It Out' and Music Video
by TV News Desk - February 26, 2020
Rising rapper Nnena debuts a new song, "Work It Out," today alongside a music video. The track was produced by Dave Hamelin (070 Shake, Leikeli47, etc.) and is out today on Loud Robot....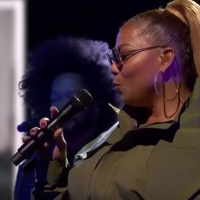 VIDEO: Queen Latifah Pays Tribute to Kobe Bryant During NBC All-Star Performance
by Stage Tube - February 16, 2020
Queen Latifah paid tribute to Kobe Bryant during the 2020 NBA All-Star Saturday Night event...