Latest Articles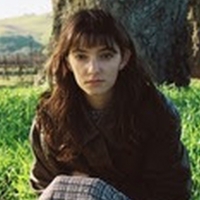 Alix Page Releases '4Runner' & Announces New 'Goose' EP
by Michael Major - March 24, 2023
With the news comes a new single, '4Runner', available now. Page will haed out on her first ever US headline tour this Spring, with shows in Los Angeles, Chicago, Washington D.C., and New York already selling out with second dates added. The tour follows support for Gracie Abrams Global 2022 Tour an...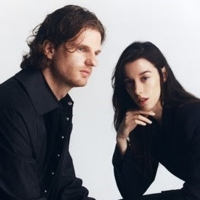 Arctic Lake Shares New Single 'Are You Okay?'
by Michael Major - March 24, 2023
Emma Foster's expressive vocals and Paul Holliman's bright, buoyant production combine to deliver a reassuring message about restoring personal connections that have gotten frayed by outside demands. The London-based duo collaborated on the track with Donny Bravo....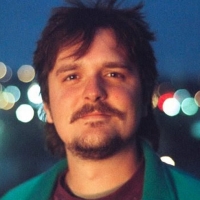 Rich Ruth Releases 'Live at Third Man Records' Album
by Michael Major - March 24, 2023
Nashville-based avant savant Rich Ruth is excited to release the live recording from last year's unforgettable performance at the Third Man Nashville's Blue Room venue to celebrate the release of his album I Survived, It's Over. The release is heralded by an immaculate video of Ruth and his band per...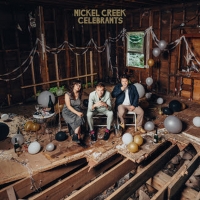 Nickel Creek Releases New Album 'Celebrants'
by Michael Major - March 24, 2023
Across 18 tracks, the group addresses love, friendship and time with lyrics both poetic and plain-spoken, as they see bridges built, crossed, burned and rebuilt. Recorded at Nashville's RCA Studio A, the album was produced by longtime collaborator Eric Valentine (Queens of the Stone Age, Grace Potte...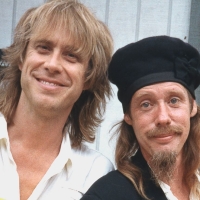 NRBQ's Terry Adams & Steve Ferguson Announce Expanded Reissue of 2006 Album 'Louisville Sluggers'
by Michael Major - March 21, 2023
Omnivore Recordings has announced the expanded reissue of Louisville Sluggers, the 2006 release from NRBQ co-founders Terry Adams and Steve Ferguson, will be available on May 12 on CD and Digital. The album contains 4 previously unissued bonus tracks and features updated artwork....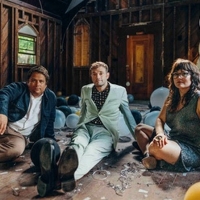 Nickel Creek Extend 2023 Headline Tour
by Michael Major - March 21, 2023
GRAMMY Award-winning trio, Nickel Creek—mandolinist Chris Thile, violinist Sara Watkins and guitarist Sean Watkins—will continue their extensive headline tour through the fall with newly confirmed shows at Los Angeles' Theatre at Ace Hotel (two nights), Portland's Arlene Schnitzer Concert Hall, St. ...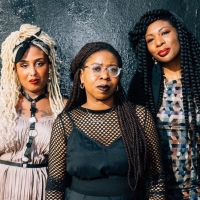 Big Joanie Kicks Off First Ever North American Tour
by Michael Major - March 20, 2023
They'll make stops in NYC, Philadelphia, DC, Chicago, Salt Lake City, Seattle, Nashville, Los Angeles and more. They have unleashed the "Your Words" (Live In London) video filmed during their 2023 UK tour, offering fans a glimpse of their powerful and dynamic live show. Watch the new performance vid...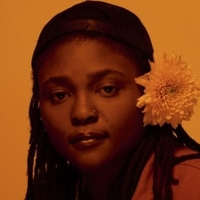 Joy Oladokun Shares New Song 'We're All Gonna Die' Featuring Noah Kahan
by Michael Major - March 17, 2023
With production by Oladokun, Mike Elizondo, Ian Fitchuk, Dan Wilson and Alysa Vanderhym, Proof of Life captures the human experience with a profound simplicity. Across these thirteen tracks, Oladokun celebrates the little details and simple pleasures of being alive, while also giving voice to some o...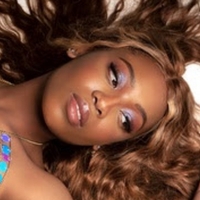 Hailey Kilgore Releases Debut Project 'Desire and Devotion'
by Michael Major - March 17, 2023
The EP is flushed with nostalgic R&B and pop melodies and armed with vocal capabilities that have garnered her comparisons to the likes of Whitney Houston, Aailyah, and Alicia Keys. The EP is spearheaded by Kilgore and world-renowned producer, Adam Blackstone (Nicki Minaj, Janet Jackson)....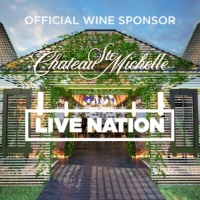 Chateau Ste. Michelle Partners with Live Nation as First-Ever National Wine Sponsor
by Michael Major - March 16, 2023
Artists including John Legend, Stevie Wonder, Bob Dylan, Santana, One Republic, Goo Goo Dolls, Counting Crows, and Fitz and the Tantrums, to name a few, have performed for locals and visitors of the Pacific Northwest.  The winery will share its highly anticipated 2023 Summer Concert Series lineup in...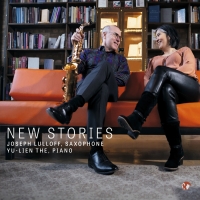 Classical Saxophonist Joseph Lulloff And Pianist Yu-Lien The Convey 'New Stories' On Album Arriving March 17
by A.A. Cristi - March 15, 2023
Classical saxophonist Joseph Lulloff, a critically acclaimed concert artist and award-winning educator, and pianist Yu-Lien The, his frequent recital collaborator, offer world premiere recordings of works by four prominent, living American composers on New Stories, available March 17, 2023 (Blue Gri...