Latest Articles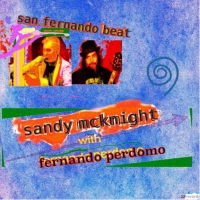 Sandy McKnight With Fernando Perdomo Releases New EP SAN FERNANDO BEAT
by Kaitlin Milligan - May 19, 2020
Sandy McKnight is a songwriter, producer and performer. Fernando Perdomo is a multi-instrumentalist, producer and noted session player....

Southwest Airlines #WannaGetAway Giveaway Nights Return to Friday Night Sound Waves
by Macon Prickett - March 13, 2018
As the official airline sponsor of Friday Night Sound Waves, Southwest will present nine performances during the 2018 season, beginning Friday, April 6, and concluding with the final show of the season, November 2, 2018. Once again, guests attending will be able to enjoy the airline's signature s...

Friday Night Sound Waves Returns for Its Third Season Bringing Free Concerts to Fort Lauderdale Beach
by Macon Prickett - February 21, 2018
Fort Lauderdale continues to prove itself as one of South Florida's top music destinations with the release of the 2018 Friday Night Sound Waves artist lineup. Filling the gap between the area's largest music festivals, Tortuga Music Festival in April and Riptide Music Festival in December, the 8-mo...

BMI, Meridian 23 and Guataca Join Forces to Present 'Sabores Latinos'
by Caryn Robbins - January 08, 2018
Broadcast Music, Inc. , (BMI ), Meridian 23 and Guataca join forces to present Sabores Latinos on the heels of The Association of Performing Arts Professionals (APAP) conference in NYC....