| | |
| --- | --- |
| BIO: As the story often happens, One More Time began as a group of friends playing in Naperville garages, basements and small bars. In the chaotic world or rock and roll in which the lifespan of most bands can be measured in months, OMT has defied the odds. The reason for such resilience could be that the founding members, Tom Schlueter, Rob Steininger and Bob Carroll, have not lost sight of the goal that they aspired to from their first show: to deliver heartfelt music and to ensure that that the audience has a good time. One More Time is a rock band with a big sound, but one which wont hurt your ears. Currently, songs by the Beatles, John Hiatt, Carlos Santana, Foo Fighters, Lynyrd Skynyrd and The Red Hot Chili Peppers turn up regularly in the repertoire. The Band prides itself on adding their own flavor to the accepted "rock anthems" and usually play them a little different each time. OMT performs a nice array of covers, but also includes original tunes written by band members. "Miami Beach," a song about the desire to head south for good, was written by Schlueter and inspired by our brutal midwest winters. It's become fan favorite and is played at every performance. Over the years, OMT has gone through a number of reconfigurations. In the summer of 2008, the band introduced another home grown Napervillian, Dick Kuhn to lend a hand on guitar and vocals. The addition of Kuhn has had a positive effect on the chemistry of OMT in relieving Steininger of the double duty role of lead and rhythm guitar in a three piece show. With the addition of Kuhn, the band has expanded its repertoire to include a few newer songs from the classic rock, if not contemporary rock, genre. In 2011 the core of OMT was rattled when two founding members, Tom Schlueter and Rob Steininger decided it was time for them to pursue their own artistic pursuits. OMT will obviously never be the same, but the band still forges ahead. The band thrives on having a personal connection with its fans. A "nation" state in which the band and audience exist in a state of reciprocal appreciation. "We want our fans to know that their appreciation is the driving force that keeps us evolving." The band now appears at local venues like Frankies's Blue Room in Naperville and in some of the areas most pupular music festivals such as Naperville's "Rib Fest" and "Last Fling" events.John Jannotti – John started his musical journey at age eight with the "Royal Aires" Drum & Bugle Corp. He played Clarinet in grammar school band and at age ten began his love affair with the guitar that has lasted a lifetime. Studied music at the Chicago Conservatory College. Songwriting with Tex Richardson and staff writer for George Martin. Studied stringed instrument building and later instructed at the Roberto-Venn School of Luthiery in Phoenix, Az. and has done work for various top professionals through the course of his career. Many of them household names. Playing experience ranges from jingle work, to at 19 playing guitar on Dexter Harris LP A&M records, for reasons unknown to him unfortunately remains unreleased. Played with various area rock bands and performed on many corporate and wedding gigs. Retired from performing for the most part in 1993 and recently started performing, getting the bug once again after playing for a few Make-A-Wish charity fundraisers.Currently working on receiving his Master Cert. in guitar performance from Berklee Music of Boston and playing bass for OMT. Mike Aquino – Mike's guitar playing has been quoted as "going from country to jazz to rock to blues often within the same phrase". He started playing guitar at the age of 8 and hasn't looked back since. A graduate of both the College Of DuPage in Glen Ellyn, IL with Associates of the Arts and a Bachelors Degree from Roosevelt University's Chicago Conservatory of Music in Music Education and Jazz Performance, proves Mike has taken his journey in to the music field very seriously. After graduating college in the top 5% of the nation in music education, Mike soon hooked up with Grammy Award winning songwriter Jim Peterik. Since their first meeting Mike has been Jim's first call guitarist in the studio and on the road for the last 10 years. Mike has also gone on to be the first call session guitarist at a number of studios in the Chicago-land area staking his claim to thousands of hours of session experience and hundreds of recording. Mike has shared the stage and studio with such artists as Johnny VanZant (Lynrd Skynrd), Don Barnes and Donnie VanZant (38 Special), Henry Paul (BlackHawck/The Outlaws), Dennis DeYoung, Jimi Jamison (Survivor), Mickey Thomas (Starship), Rik Emmet (Triumph), Kip Winger, Kelly Keagey (Night Ranger) and too many more to list here. Dick was in his first Battle of the Bands in 7th grade. Throughout high school he teamed up with Dave Bickler (lead singer Survivor – Eye of the Tiger) and performed as an acoustic duo at various events. Together they wrote a rock opera (Jamie) and upon request they performed the piece for an assembly for the entire school. Dick studied music theory at Bradley University and advance guitar with the Berkley School of Music in Boston. He is a tenor in the Angelus Choir at SS Peter & Paul and in addition to performing with OMT, performs acoustic sessions either alone or with band members or friends or his singer-wife, Mary. | |
Latest Articles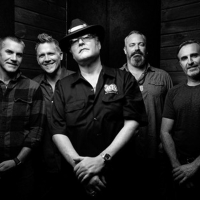 Blues Traveler Release New Album 'Traveler's Blues' Today
by Alexa Criscitiello - July 30, 2021
On July 30th, Blues Traveler will release Traveler's Blues a collection of re-imagined and re-charged classics from The American Blues Songbook (on Round Hill Records) and featuring special guests Christone "Kingfish" Ingram, Warren Haynes and Keb' Mo' as well as Rita Wilson and John Scofield who jo...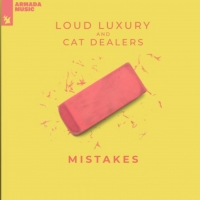 Loud Luxury & Cat Dealers Join Forces on 'Mistakes'
by TV News Desk - July 30, 2021
With their worldwide smash hit 'Body' (feat. Brando), Loud Luxury—who is Canadian duo Andrew Fedyk and Joe De Pace—is officially certified Diamond (10x Platinum) in Canada, 6x Platinum in Australia, 3x Platinum in Switzerland, Double Platinum in Austria, Denmark, U.K. and the U.S., and Platinum in t...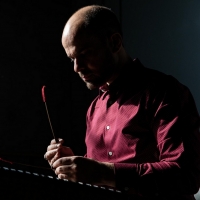 Amir ElSaffar Announces New Album 'Rivers Of Sound - The Other Shore'
by Alexa Criscitiello - July 29, 2021
Amir ElSaffar – who leads five ensembles and has released seven albums over the past 16 years – has earned acclaim for being, in the words of All About Jazz, "a virtuoso on the horn, but also an imaginative bandleader, expanding the vocabulary of the trumpet and, at the same time, the modern jazz en...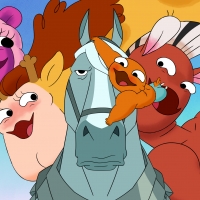 BWW Interview: Megan Nicole Dong Talks CENTAURWORLD!
by Sarah Jae Leiber - July 29, 2021
Centaurworld follows a war horse who is transported from her embattled world to a strange land inhabited by silly, singing centaurs of all species, shapes, and sizes....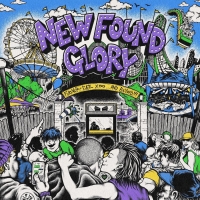 New Found Glory Release New Single 'Backseat'
by Sarah Jae Leiber - July 29, 2021
After a year of postponements, New Found Glory is reminding you that Pop Punk still isn't dead and they're here to prove it with co-headliners Simple Plan!...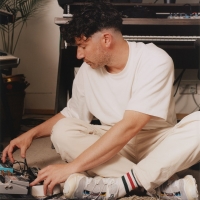 Wesley Joseph Shares New Single Via 'A Month Of Sundays'
by Sarah Jae Leiber - July 29, 2021
Further details, including a full list of the collaborators plus the tracklisting, will be revealed soon....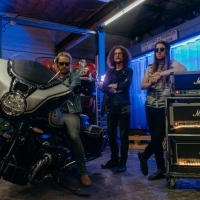 The Cadillac Three Release Brand New Video 'Get After It'
by TV News Desk - July 29, 2021
To ensure that beats and basses perfectly complement the ear while riding, BMW Motorrad has long been engaged in intensive development work on its sound systems....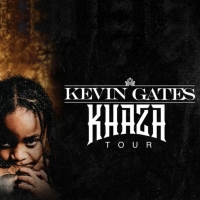 KEVIN GATES & PROPELLER Team Up For Campaign Benefitting Mental Health
by TV News Desk - July 28, 2021
In addition to taking action with these organizations, Kevin and Dreka have donated items straight from their closets to raise funds for their organization....