| | |
| --- | --- |
| BIO: Born in Cambridge, England in 1948, the youngest child of Professor Brin Newton-John and Irene, daughter of Nobel Prize winning physicist, Max Born, Olivia moved to Melbourne, Australia with her family when she was five. By the age of fifteen, she had formed an all-girl group called Sol Four. Later that year she won a talent contest on the popular TV show, "Sing, Sing, Sing," which earned her a trip to London. By 1963, Olivia was appearing on local daytime TV shows and weekly pop music programs in Australia. Olivia cut her first single for Decca Records in 1966, a version of Jackie DeShannon's "Till You Say You'll Be Mine." In 1971, she recorded a cover of Bob Dylan's "If Not For You," co-produced by John Farrar, who she continues to collaborate with today. Olivia's U.S. album debut, "Let Me Be There," produced her first top ten single of the same name, with Olivia being honored by the Academy Of Country Music as Most Promising Female Vocalist and a Grammy Award as Best Country Vocalist. This proved to be only the beginning of a very exciting career. With more than 100 million albums sold, her successes include three more Grammys, numerous Country Music, American Music and Peoples Choice Awards, ten #1 hits including "Physical," which topped the charts for ten consecutive weeks, and over 15 top 10 singles. (In September 2008, Billboard Magazine listed "Physical" at #6 on their Top 100 Songs Of All Time list and in 2010 listed it as "The Sexiest Song of All Time".) In 1978, her co-starring role with John Travolta in "Grease" catapulted Olivia into super-stardom. This film's best-selling soundtrack featured the duets "You're The One That I Want" and "Summer Nights," with Travolta, as well as her mega-hit, "Hopelessly Devoted To You." To date "Grease" remains the most successful movie musical in history. Her other feature film credits include "Toomorrow," "Xanadu," "Two Of A Kind," "It's My Party," "Sordid Lives," "Score: A Hockey Musical," and "A Few Best Men." Olivia's appeal seems to be timeless. With a career spanning more than four decades she is still a vibrant, creative individual who is adored by fans across the world. Throughout her career, the much-loved star, who danced with Gene Kelly in "Xanadu," hosted the popular internationally syndicated "Wild Life" television show, was bestowed an O.B.E. (Order Of The British Empire) by Queen Elizabeth in 1979, has held many humanitarian causes close to her heart, particularly since the birth of her daughter Chloe in 1986. Olivia served as Goodwill Ambassador to the United Nations Environment Programme and in 1991, the Colette Chuda Environmental Fund/CHEC (Children's Health Environmental Coalition) was founded after the tragic death of Chloe's best friend from a rare childhood cancer, with Olivia serving as National Spokesperson for ten years. Her devotion and shared commitment to CHEC's mission and goals enabled the organization to receive worldwide attention and support. Her charmed life has not been without its share of upset. In the 90's, Olivia successfully overcame her own battle with breast cancer, which inspired her self-penned and produced album, "GAIA," her most personal album reflecting upon her experiences with cancer. She used these experiences to gain greater self-awareness and became a positive inspiration to millions of people battling cancer. As a breast cancer survivor, Olivia has become increasingly well known and respected for talking openly about her battle with breast cancer and for promoting public awareness of the importance of early detection. Her personal triumph over cancer led her to announce her partnership with Austin Health and the creation of the Olivia Newton-John Cancer and Wellness Centre on the Austin Campus in her hometown of Melbourne, Australia (www.OliviaAppeal.com). The ONJCWC will provide a comprehensive range of services and facilities for cancer treatment, education, training and research including a wellness center for the mind, body and spirit and, opened on June 22, 2012. In April 2008, Olivia led a team of fellow cancer survivors, celebrities and Olympians on a trek along the Great Wall of China and raised more than $2 million to find a new way to treat cancer and build the ONJCWC. A companion CD to benefit the ONJCWC as part of this global fundraising effort, "Olivia Newton-John & Friends: A Celebration In Song," has been released internationally and features duets with Keith Urban, Delta Goodrem, Sir Cliff Richard, Richard Marx, Amy Sky, and Barry Gibb to name a few. Olivia continues to give back to the community generously and has been acknowledged many times by charitable and environmental organizations for her ongoing efforts, among them: the American Red Cross, the Environmental Media Association, the Women's Guild of Cedar's Sinai Medical Center, the Rainforest Alliance and Concept Cure. Continuing her efforts to find a cure for breast cancer, Olivia launched the Liv Aid ®, a breast self-examination aid that assists women to exercise breast self-exams correctly (www.Liv.com). Olivia credits her own breast self-exam as the first step to her eventual diagnosis of breast cancer. Now, 20 years later (and cancer free) she has become a passionate advocate in creating awareness for early detection and encouraging women to take a more active role in their breast health. In 1999, Olivia garnered an Emmy Award for her songwriting and returned to work as a performer touring extensively in the United States for the first time in seventeen years. In the new millennium, her international recognition has continued to grow. She was invited by the Vatican on behalf of Pope John Paul II to perform at the Jubilee Celebration for the Sick and Healthcare Workers and, she was thrilled to perform at the Opening Ceremony of the Sydney 2000 Olympics to an estimated global viewing audience of four billion people. Adding to this Olympic experience is what Olivia feels is one of her most memorable moments - the honor of carrying the Olympic Torch during the Olympic Torch Relay. In 2002, Olivia was inducted into the prestigious Australian Music Hall Of Fame at the 16th Annual Aria Awards. Then, in 2006 she received the Lifetime Achievement Award, presented by friend John Travolta at the G'Day L.A. Gala. Her passion for Australia was proven once again when Olivia reunited with friend and business partner Pat Farrar to launch their distinctly Australian wines under the iconic homegrown brand Koala Blue, to proudly bring the "taste of Australia" to the rest of the world. In February 2005, along with her business partners Gregg Cave, Warwick Evans and Ruth Kalnin, Olivia opened the Gaia Retreat & Spa in Byron Bay, New South Wales, Australia, as an ideal place to renew, refresh and restore. The retreat has received numerous awards since it has opened including: the Conde Nast Traveller 2008 Readers' Spa Award Winner for the "Favorite Overseas Hotel Spa: Australasia & South Pacific." In January 2010, TripAdvisor named Gaia #3 of the "Top 10 Celebrity-Owned Hotels in the World," putting Olivia in the company of fellow hotel owners, Robert Redford, Bono and Robert DeNiro among others. In 2011 Gaia also received the "Best Health Retreat" Award at the Gourmet Traveller Travel Awards, as well as TripAdvisor's "Traveller's Choice Award for Best Relaxation/Spa Hotels in South Pacific," and placed #3 in the World for "Best Relaxation/Spa Hotels." Olivia's 2007 holiday recording, "Christmas Wish" features both new and classic holiday favorites and duets with such Grammy winners as Barry Manilow, Michael McDonald, David Foster and Jon Secada, to name a few, and was called one of the "Best Holiday CDs of 2007" by USA Today. In 2007, Olivia premiered her first concert special for Public Television - "Olivia Newton-John: Live From Sydney!" filmed at the historic Sydney Opera House with the Sydney Symphony. A two-hour DVD release of this stunning performance, featuring additional concert footage and Olivia's personal tour of some of her favorite spots in Sydney, was released by Capitol / EMI in January 2008 and subsequently became a favorite concert special on PBS. In 2008, Olivia began co-hosting and co-producing the PBS series, "Healing Quest" and, she reprised her film role of Bitsy Mae Harling from "Sordid Lives" in the television series to rave reviews. In 2008 Olivia married Amazon Herb Company owner and founder, John "Amazon John" Easterling. Together they are spreading the word about the importance of preserving the Rainforest and, the health values found in the botanicals of the Amazon. In addition, they are working together with the ACEER Organization (www.ACEER.org) to help the indigenous people of the Amazon gain ownership and title to their land. In September 2009, they also joined forces with Prince Charles' The Prince's Rainforest Project (www.RainforestSOS.org) to further stress the global importance of preserving the Rainforest. In 2010 Olivia also appeared as herself in two episodes of the hit series, "Glee," adding another Top 100 hit to her credits with a new version of "Physical" sung with Jane Lynch. In October 2010 Olivia starred in the breast cancer docudrama "1 A Minute" and, the Canadian film "Score: A Hockey Musical." Her latest film, "A Few Best Men," was released in January 2012, garnering her some of the best reviews of her film career. Olivia released her first book, "LivWise: Easy Recipes For A Healthy, Happy Life" (Murdoch Books) in Australia in 2011, with all of her royalties to benefit the Wellness Programs at the ONJCWC. In "LivWise," Olivia explains her belief in the importance of eating a healthy diet in order to maintain wellness and balance. "LivWise" will introduce readers to ways of eating and living that will keep them in good health and happiness and was released in the USA and United Kingdom in April 2012 to critical acclaim. In 2010, Olivia was also honored with the prestigious Medal of the Order of Australia from Governor General Quentin Bryce. In addition to starring in films and on television and writing books and music, Olivia continues to spend time in the recording studio. Her healing CD, "Grace and Gratitude: Renewed" (2010), which she co-wrote and produced with Amy Sky, debuted at #2 on the Billboard Magazine "New Age" chart. The soundtrack to her new film, "A Few Best Men," features dance remixes of classic hits such as "Sugar Sugar" and "Daydream Believer" recorded by Olivia and remixed by some of the hottest club remixers in the world. In addition, the soundtrack reunites Olivia with her longtime producer and songwriter, John Farrar, on the single, "Weightless." She is currently working on a new dance remix CD featuring some of her classic hits, as well new songs, and is set for release in 2013. For the 2012 holiday season, Olivia and John Travolta have reunited for the first time in over 30 years and combined their iconic voices for "This Christmas," available November 13 from Universal Music Enterprises. A true labor of love made specifically for "the giving season," Travolta and Newton-John will donate the artist proceeds from the album equally to their respective charities, the Jett Travolta Foundation and the Olivia Newton-John Cancer and Wellness Centre. The CD is the audio equivalent of those classic network TV specials hosted from the stars' homes, an intimate, warm set of traditional holiday songs and features special guests Barbra Streisand ("I'll Be Home for Christmas"), Tony Bennett and the Count Basie Orchestra ("Winter Wonderland"), James Taylor ("Deck the Halls"), Chick Corea ("This Christmas"), Kenny G ("Rockin' Around the Christmas Tree"), Cliff Richard ("Have Yourself a Merry Little Christmas") and the original "I Think You Might Like It" by writer/producer John Farrar. | |
Latest Articles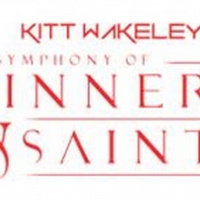 Kitt Wakeley Releases New Orchestral Rock Single 'Sinners and Saints' April 16
by TV News Desk - April 13, 2021
Boasting a cinematic hybrid of orchestral music, rock, and EDM, featuring stunning compositions, heavy guitar riffs, and thundering drums, the album Symphony of Sinners and Saints will be released on May 21 by Studio Seven Media. ...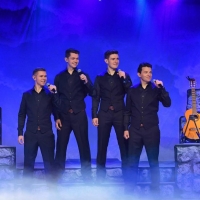 Green Hill Music Announces Collaboration with Irish Singing Sensations Celtic Thunder
by BWW News Desk - March 02, 2021
Known around the globe for their solo as well as their ensemble songs, Celtic Thunder has built a reputation for dramatic shows filled with lighting, choreography, and stage sets that take audiences on a visual and musical journey through Celtic lore. ...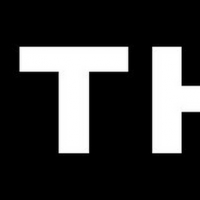 Gaither Music Group Celebrates Record Growth, Announces Employee Promotions and Adds Team Members
by BWW News Desk - February 17, 2021
Following a record-breaking year in 2020 — one that saw Gaither Music Group expanding its international brand and digital platforms at a record-setting pace — the company will move into 2021 with a series of staff promotions and new hires. ...
Pandora Reveals Most Thumbed Up Duets Of All Time For Valentine's Day
by TV News Desk - February 01, 2021
Valentine's Day is a day that celebrates two people coming together to form something beautiful - like a duet!...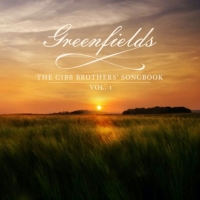 Barry Gibb's 'GREENFIELDS: The Gibb Brothers Songbook, Vol. 1' Out Today
by TV News Desk - January 08, 2021
Legendary artist, songwriter and producer Sir Barry Gibb's highly anticipated new album, GREENFIELDS: The Gibb Brothers Songbook, Vol. 1, is out today on Capitol Records (stream below).  ...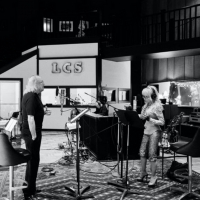 Barry Gibb & Dolly Parton Collaborate on 'Words'
by TV News Desk - January 04, 2021
Two legendary artists—Barry Gibb and Dolly Parton—join forces on a new version of the beloved Bee Gees' song, "Words," out today....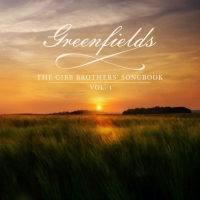 Barry Gibb's 'Butterfly' Featuring Gillian Welch & David Rawlings Debuts Today
by TV News Desk - December 11, 2020
Legendary singer, songwriter and producer Barry Gibb's "Butterfly" featuring special guests Gillian Welch and David Rawlings, is debuting today....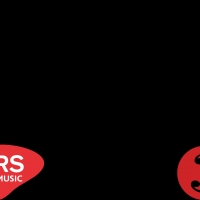 Nominations Announced For The Ivors Composer Awards 2020
by TV News Desk - November 03, 2020
The Ivors Academy today [3 November] announce the nominations for The Ivors Composer Awards 2020....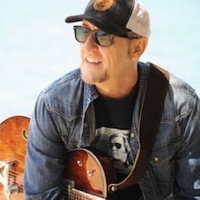 Cary Park Releases New Single 'You Matter To Me'
by TV News Desk - October 13, 2020
In any other time, Cary Park's stunning new single "You Matter to Me" might be just another beautiful heartfelt love song, an outpouring of personal affection towards a cherished romanticpartner, friend or family member....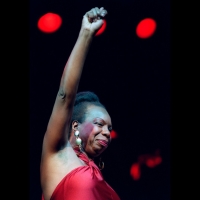 BWW Exclusive: THE 101 GREATEST PROTEST SONGS OF ALL TIME - with Bob Dylan, Aretha Franklin, John Lennon, Kendrick Lamar & More
by Peter Nason - June 18, 2020
BWW Reviewer Peter Nason chooses the 101 greatest protest songs from 1939-2020. See if your favorite songs or artists made the list!...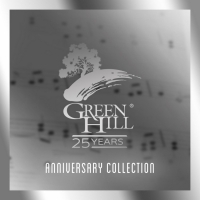 Green Hill Music Celebrates 25th Anniversary
by BWW News Desk - June 03, 2020
When Green Hill Music first launched, it was as a small division of a gospel music record label founded by Bill Gaither. Now, 25 years later, Green Hill has grown into a global music phenomenon – with a diverse product catalogue that includes music legends as well as artists that are currently sweep...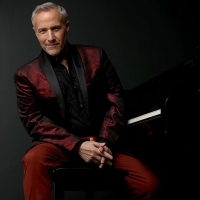 Green Hill Productions Announces Partnership with Jim Brickman
by TV News Desk - March 02, 2020
Green Hill Productions is delighted to announce an integrated partnership with pianist, songwriter, and instrumental music icon Jim Brickman. The deal with Green Hill Productions (which struck a partnership with Primary Wave Music in 2019) will include the acquisition of the breadth of Brickman's pu...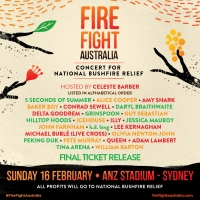 Michael Buble & 5 Seconds Of Summer Join Lineup For Fire Fight Australia
by TV News Desk - January 22, 2020
The promoters of FIRE FIGHT AUSTRALIA (#FireFightAustralia) today announced their final additions to the already star-studded line-up with global superstar Michael Bublé and Australia's own pop/rock sensation 5 Seconds of Summer confirmed to perform....