Latest Articles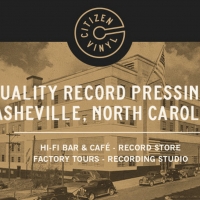 Citizen Vinyl Record Pressing Plant To Open In Asheville, NC This September
by TV News Desk - July 20, 2020
A full circle revival is underway for Asheville, NC's Citizen-Times building. Once home to the daily paper's printing facility and offices, the historic site will soon be unveiled with a new identity as a boutique vinyl pressing plant, record store and bar/cafe (and a new name): Citizen Vinyl....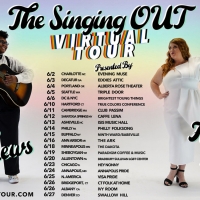 Heather Mae and Crys Matthews Release New Single '6 Feet Apart'
by BWW News Desk - June 09, 2020
Check out the powerful new single from Heather Mae and Crys Matthews. Entitled '6 Feet Apart' the track showcases the phenomenal talent of the award-winning Mae, who has been described as Stevie Nicks meets Sara Bareilles and the unique fusion of Matthews Americana folk/jazz sound. ...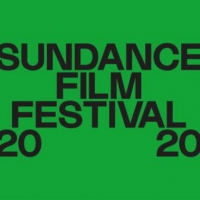 Sundance ASCAP Music Café Presents its 22nd Anniversary Lineup
by TV News Desk - January 07, 2020
ASCAP (The American Society of Composers, Authors and Publishers) announces an eclectic music lineup for its 22nd Annual Sundance ASCAP Music Café, taking place January 24 - 31, 2020 during the acclaimed Sundance Film Festival in Park City, Utah. Beginning at 2 p.m. each day, the Café will feature a...

Alice Howe Releases Debut EP VISIONS 5/17
by BWW News Desk - May 09, 2019
Alice Howe, the rising voice of modern folk in the United States, is set to release her debut LP, Visions on May 17th. Produced by iconic fretless bassist, Freebo (Bonnie Raitt, Crosby, Stills & Nash, Loudon Wainwright III, Maria Muldaur, Dr. John), the duo will perform on May 18th at McCabe's in Sa...

Winter Jam Crowned Top First Quarter Music Tour
by BWW News Desk - April 20, 2018
Landing at #2 on Pollstar's newly published '2018 1Q YTD Worldwide Ticket Sales Top 100 Tours' chart, the Winter Jam 2018 Tour Spectacular takes the top spot of all music tours on the chart. Following the #1 tour 'Disney On Ice,' Winter Jam ranks ahead of first quarter tours by such superstars as Br...

Photo Coverage: 2018 Sundance ASCAP Music Café 1/22-1/25
by BWW News Desk - January 26, 2018
Singer-actor-performer Darren Criss, who has had a multi-faceted career spanning television, film, music and stage, and who is currently starring in the FX series 'The Assassination of Gianni Versace,' appeared at the Sundance ASCAP Music Café on Monday, January 22nd. Criss performed songs from his ...

Charles Billingsley 'It's Christmas Time Again' Out 10/13
by BWW News Desk - October 09, 2017
There's something timeless about Christmas carols. These songs set the soul at ease, and bring about that familiar feeling of peace, good will, family, and the holiday spirit....
Hip-Hop Superstar Lecrae To Lead Winter Jam West
by BWW News Desk - August 11, 2017
GRAMMY, Dove, Billboard Music Award and BET Award-winning hip-hop trailblazer Lecrae is set to lead the lineup of top Christian artists for this year's Winter Jam West, it was announced tonight....