| | |
| --- | --- |
| BIO: The New York Philharmonic was founded in 1842 by a group of local musicians led by American-born Ureli Corelli Hill, and perform some 180 concerts a year. Since its inception, the Orchestra has championed the new music of its time, giving the first performances of many important works. This pioneering tradition has continued to the present day, with works of major contemporary composers regularly scheduled each season. | |
Latest Tweets
| | |
| --- | --- |
| 8/11 @ 12:11 PM | nyphil - Tune in Thurs. to hear our performance for The 19th Represents (@19thnews), a summit commemorating the centennial o… https://t.co/H76rjNP1jN |
| | |
| --- | --- |
| 8/10 @ 9:04 AM | nyphil - How did Arlen Fast go from a Kansas farm to contrabassoonist / bassoonist and an instrument innovator? Here's how:… https://t.co/e4OFHStSD7 |
| | |
| --- | --- |
| 8/10 @ 8:01 AM | nyphil - Principal Clarinet Anthony McGill (@mcgillab) is LIVE now from the Bronx — part of the Mostly Mozart Festival on… https://t.co/HInxuaruIW |
MORE TWEETS
Latest Articles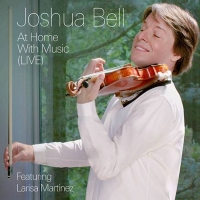 Joshua Bell to Star in New PBS Special, 'Joshua Bell: At Home With Music'
by TV News Desk - August 11, 2020
Joshua Bell will star in a new PBS nationwide broadcast special, a?oeJoshua Bell: At Home With Music,a?? airing August 16, 2020, at 7PM ET/6PM CT, and available to stream here via the PBS website in the U.S. for two weeks afterwards....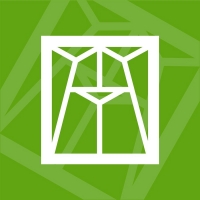 Ravinia Festival Names Jeffrey P. Haydon President and CEO
by TV News Desk - July 10, 2020
Ravinia Chairman Don Civgin today announced the hiring of Jeffrey P. Haydon as President and CEO of the nation's oldest music festival....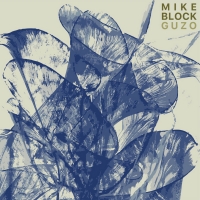 Mike Block Announces New World Music LP GUZO, Releases First Single 'Expression Of Concern'
by TV News Desk - July 07, 2020
Pioneering cello player, composer, singer and educator, Mike Block, has announced his latest album, Guzo, for an August 21 release on Bright Shiny Things....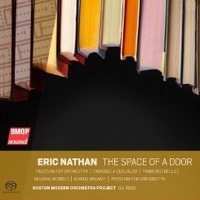 BMOP/Sound Releases Album By Eric Nathan Today
by BWW News Desk - May 19, 2020
Known as the nation's foremost label launched by an orchestra and devoted exclusively to new music, Grammy Award-winning BMOP/sound today announced the release of Eric Nathan: the space of a door, led by conductor Gil Rose and performed by the intrepid Boston Modern Orchestra Project (BMOP). In this...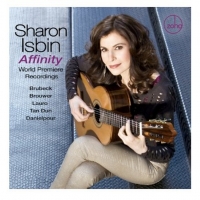 Sharon Isbin Will Release Two New Recordings
by BWW News Desk - April 26, 2020
Multiple Grammy Award winner Sharon Isbin, who has been acclaimed for expanding the guitar repertoire with some of the finest new works of our time, has two new world premiere recordings of works written for her to be released on May 22, 2020 on ZOHO....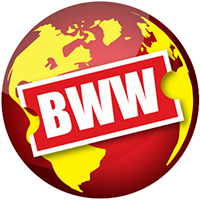 Steve Tyrell & Band Perform 6-feet Apart From Monteverdi Tuscany
by BWW News Desk - April 23, 2020
On April 25th, Grammy Award-winning producer, singer and longtime Artist in Residence at Monteverdi Tuscany will perform a backyard concert from his home in Los Angeles with all band members stationed more than 6-feet apart from each other. They are performing "Bella Notte," by Peggy Lee and "Stand ...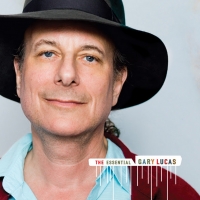 Gary Lucas Upcoming Album THE ESSENTIAL GARY LUCAS Moves Release Date to September 11
by TV News Desk - April 08, 2020
Legendary guitarist Gary Lucas today shares his upcoming retrospective album THE ESSENTIAL GARY LUCAS, moves it release date to September 11 through Rare Lumiere/Knitting Factory Records....